Greg recently bought me a Samsung Gear S3 Frontier and I love it. Samsung's unique technology in terms of mobile payments makes it possible to use the watch to pay almost everywhere, which makes it easy to have the card with the right bonus category — though those with the US Bank Altitude Reserve will probably be happy to earn 3x most places (an effective 4.5% back when redeemed towards travel). Right now, there are two hot deals available on the watch — one requires a little stacking and the other a lot of luck, but you can save considerably over Black Friday pricing.
Black Friday Pricing & how to get a great price right now (open for anyone)
Several stores are offering the Samsung Gear S3 Frontier on sale on Black Friday, including Target for $199.99 and Costco for $189.99. But you can do better.
Right now, Dell.com is offering the Samsung Gear S3 Frontier for $199.99.
That's notable because Dell can stack nicely:
Rebatesme and BeFrugal are both offering 16% cash back. If you're a new customer, you can get 20% back on your first order (up to $300) from either portal. Further, you can get a bonus $10 back when signing up through a referral link (and earning cash back). Here's our Frequent Miler referral link for BeFrugal and here's my Rebatesme referral link. Note: I am not familiar with Rebatesme apart from the fact that they are listed on CashBackMonitor. See the "Bottom Line" section below for more on this. I can't vouch for this site as I've never used it before. It's a gamble I think will probably work out, but keep in mind that this is an unknown entity. If you are not new to either of those portals, or just prefer TopCashBack, TCB is offering 17% back today.
There is a Current Amex Offer good for 10% back at Dell that has been widely available on many Amex business cards since this summer (set to expire 11/30/18)
If you were new to Rebatesme or BeFrugal, you could get $40 cash back on the purchase plus the bonus $10. Paying with an Amex Card loaded with the 10% back offer would yield another $19.99 back for a total of $69.99. That's a net price of $130 if you're new to either portal. I don't think you're likely to find a better Black Friday deal on this watch – and being able to do it from your couch without hunting is a pretty solid deal.
Update: TopCashBack is now also offering 20% back at Dell as of 1:31pm Eastern. (Thanks Jeph!)
If you like a wild good chase
If you're into hunting around, this watch has been on clearance at Walmart for a couple of weeks. Some stores have had it for $139 and some as low as $89 on clearance. That said, it's hard to find in stock at any Walmart stores.
Your best bet is to first check the site Brickseek to see if there is inventory listed at your store. However, I've had very little luck on Walmart clearance items that show an available quantity of 2 or less. When it shows "limited stock" I find that there is almost never one to be found. If you do see 4 or 5 in stock at the clearance price, you've got a fighting chance — but I find that these clearance items often aren't still out on the shelves in the normal places. You'll usually have to find an employee willing to look it up in the computer system and then hunt around to find it. It's not impossible to score a great clearance deal at Walmart, and if you can get this watch at once of those prices it is a steal. With the madness about to ensue at Walmarts across the country, it's likely not worth the hunt at this point — but I wanted to include this possibility in case you're up for an adventure and you can accept the likelihood of defeat.
Bottom line
Both of these are terrific deals on the watch. I'm not familiar with Rebatesme, so I posted a message in our Frequent Miler Insiders Facebook group asking if anyone else had experience with them. A couple of people responded indicating that the portal is pretty new. One said his purchases have tracked as expected, but it's too soon to see a payout. That makes Rebatesme somewhat of a gamble here — but it's a gamble that I think is more likely than not to work out on this deal. I'd just suggest cashing out as soon as you can rather than leaving the money in a new portal site that may or may not make it long term. Alternatively, I have plenty of experience with both BeFrugal and TopCashBack and my experiences have been solid and reliable with both portals.
Make sure you're using the Best credit cards for Black Friday deals. We've added this to our running list of Black Friday Deals.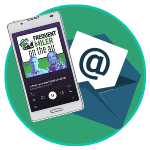 Want to learn more about miles and points?
Subscribe to email updates
 or check out 
our podcast
 on your favorite podcast platform.