A couple of days ago I called Citibank to cancel one of my AA Executive cards since the annual fee was about to come due. As a reminder, last year Citi offered a whopping 100,000 AA miles plus $250 statement credit as a signup bonus for the $450 per year AA Executive card, so many of us now have several of these cards.
Before cancelling the card altogether, I asked about retention offers and was transferred to a retention specialist.
The retention specialist found only one useful retention offer for this card: For 16 statement cycles, I would earn 1000 bonus miles every statement cycle in which I spend $1,000 or more. In other words, if I kept the card for one more year, I could get 12,000 bonus miles. If I kept it more than a year, I could max out the offer at 16,000 bonus miles. An extra 1000 miles a month for $450 per year? No thank you.
Normally I would ask to downgrade to a no fee card, but I have plans to apply for more Citi cards in the future and so I'd like to actually reduce my overall credit line with Citi in the hopes of an automatic approval or two. So, rather than downgrade, I went ahead and cancelled. The next part of the call was where things got interesting…
I had recently read Travel with Grant's experience in asking about retention offers on all of his Citi cards in a single phone call (found here). I thought that was a great idea so I asked the specialist if she'd mind going through all of my Citi cards to see if there were any worthwhile retention offers. As a reminder, I had previously asked Citi for a retention offer for my ThankYou Preferred card and was given a very nice opportunity to earn 5 points per dollar at drugstores, grocery stores, and more for 3 months (up to $8750 spend). In the comments to that post, a number of readers reported receiving even better offers, so I was hopeful.
Rather than detail every bit of the conversation, here is a summary of the retention offers that are now active on my accounts thanks to this one phone call:
Citi Forward card, 3X everywhere: Earn an extra 2 points per dollar on all spend for 6 months. Score! Keep in mind that the Forward card already offers 5X at bookstores, restaurants, and more, so this offer means that I'll earn either 3X or 7X depending upon where I use the card!
Citi Prestige, 5X supermarkets, drugstores, and gas stations: Earn an extra 4 points per dollar at supermarkets, drugstores, and gas stations for 6 months. Limited to 50,000 bonus points. Thanks to the 50K limit, this offer is good for up to $12,500 of 5X spend. This is a nice complement to the similar offer I already had on my Preferred account for up to $8750 of 5X spend.
AA Executive card (a second one), 1000 extra miles per statement cycle: This offer was the same as the offer for the cancelled AA Executive card. For the next 16 statement cycles, I can earn a 1000 mile bonus on every statement cycle in which I spend at least $1,000. Since I plan to cancel or downgrade this card in about 4 months, this offer only amounts to a total of 4000 or 5000 bonus miles. I'm not at all sure its worth it given that the same spend on my Forward card will now earn 2 bonus points per dollar.
Citi Double Cash card: No offer. Card is too new.
Rethinking plans
In the recent post "Top tier AA status secured. Now what?" I wrote that I could earn up to 20,000 EQMs (elite qualifying miles — towards maintaining AA elite status) through credit card spend alone. I realize now, though, that I would do much better putting that same spend on my Forward card (to earn 3X) than on the AA Executive card (which typically earns 1X, but would earn a wee bit more thanks to the retention offer describe above) or the BarclayCard AAdvantage Aviator Silver card.
Here are some relevant facts:
With the AA Executive card, I could earn 10,000 EQMs with $40,000 spend. I would also earn 40,000 miles + 5,000 bonus miles (from the retention offer), for a total of 45,000 AA miles. Similarly, with the BarclayCard AAdvantage Aviator Silver card, I could earn 10,000 EQMs and 40,000 miles with $40,000 spend.
Thanks to having a Prestige card, I can get 1.6 cents per point value from ThankYou points by using them to buy flights on American Airlines or US Airways.
In my recent mileage running fun (30,000 miles to nowhere: Mission accomplished.) I reported averaging 5.8 cents per EQM (including hotel costs). That was accomplished with some amazing and rare cheap fares, though. So, lets conservatively estimate future mileage running at 10 cents per EQM. In reality I would expect to do much better, but at least that gives us a number to work with…
Based on the 10 cents per EQM estimate, it would cost $1,000 in flights to earn 10,000 EQMs.
$1,000 in flights would cost 62,500 ThankYou points (this fudges things a bit since not all mileage running costs are from flights, but it should be in the ballpark since we're also using an inflated cost per EQM).
While earning 3 points per dollar, I would have to spend $20,833 on my Forward card to earn enough ThankYou points to get 10,000 EQMs through mileage running. That's about half of the spend required for the same number of EQMs with the AA Executive card!
By mileage running rather than earning EQMs from credit card spend, I would earn AA miles for flying. With a 100% bonus for top tier elites, I would end up with around 20,000 redeemable miles on top of the 10,000 EQMs.
If I match the $40,000 spend with my Forward card, I would earn almost enough ThankYou points to get 20,000 EQMs from flying and 40,000 redeemable miles. In other words, the same amount of spend on my Forward card as on the AA Executive card would result in just as many redeemable miles and nearly twice as many EQMs.
In summary, if I'm willing to mileage run (fly around for no purpose other than to earn miles), I can do far better manufacturing spend on my Forward card than on my Citi Executive card. The same is true of the BarclayCard AAdvantage Aviator Silver card.
While I still haven't committed 100% to re-earning top tier AA status for 2016, I'm leaning towards doing so. I had planned to work on the $40K spend on my Executive card before cancelling it in 5 months or so, but now I won't. Instead, I'll direct all non-bonus spend toward my Citi Forward card.
What about Delta?
In the post "Am I done with Delta?," I decided that I would continue to manufacture high level elite status through spend. The retention offers I received change the equation. In the post "The opportunity cost of manufacturing status" I calculated the opportunity cost of manufacturing Delta status by assuming that a 2% cash back card was a good alternative. On that basis, I decided that the opportunity cost was, to me, worth the price in exchange for the elite benefits and 1.5 miles earned per dollar. Now 3X ThankYou points are the best alternative, and that 3X ThankYou points are worth substantially more than 2%.
While I haven't done exhaustive calculations yet, I'm convinced right now that my Forward card offers much better value than my Delta cards for non-bonus spend, except in one situation: Amex gift card deals. Every so often, a cash back portal runs a special deal for American Express gift cards. The best portals normally offer 1.5% cash back, but every few weeks recently we've seen a one day special for 2.2% or 2.25% cash back. This is a fantastic way to increase credit card spend rewards, but not with Citibank cards. Citi often (but somehow not always) charges cash advance fees for the purchase of Amex gift cards. American Express does not. So, when these specials pop up, I'll order a bunch of them and pay with my Delta cards in order to earn the high spend bonuses offered by those cards. That is, I'll continue to do so until I become convinced that AA status is the way to go
. See also: The complete guide to Amex gift cards.
For more about retention offers, please see this Doctor of Credit post.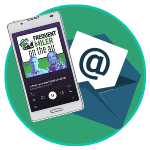 Want to learn more about miles and points?
Subscribe to email updates
 or check out 
our podcast
 on your favorite podcast platform.