Last week I told the story of an Amex Platinum 100K offer that has led to many clawbacks.  Amex never intended for the offer to go public and so they found every excuse they could to claw back points.  Reasons given included all of the following:
Gift card purchases
Improper returns
Once per lifetime rule
Closing the account too early
Many readers are understandably upset and have declared that they're done with Amex cards altogether.  I think this is a mistake.  In the US, the vast majority of great signup offers come from Amex and Chase.  Given the fact that Chase's 5/24 Rule limits most people's ability to signup for many Chase cards, Amex remains an excellent option.  Yes, Amex enforces their "once per lifetime" rule with most signup bonuses, but they have a lot of cards one can get before running out of options.  And some cards have benefits that make them worth signing up for a year even without a bonus.   And, don't forget that Amex cards are key to huge shopping savings thanks to Amex Offers.
Rather than giving up on Amex, my recommendation is to practice safe signups instead…
Avoid Amex Clawbacks
There is no clear evidence yet that Amex will routinely enforce the types of clawbacks that occurred with the infamous Platinum 100K offer, but it can't hurt to assume the worst.  Here's how to practice safe Amex signups…
Don't buy gift cards or other cash equivalents until after receiving your signup bonus
Amex signup offers routinely include the following language (underlining is mine):
The following charges do NOT count towards the Threshold Amount: fees or interest charges; balance transfers; cash advances; purchases of travelers checks; purchases or reloading of prepaid cards; or purchases of other cash equivalents.
Since gift cards are prepaid cards, you should avoid them. In most cases, you will earn points when purchasing gift cards, but those purchases are not supposed to count towards your new card's signup bonus requirements.  In practice, such purchases usually do count, but doing so will leave you vulnerable to clawbacks, however unlikely they may be.
Don't buy anything that you are likely to return until after receiving your signup bonus
A common trick for meeting spend requirements is to make large purchases and then return those things after receiving your signup bonus.  Don't do this.  Amex (and other banks) are aware of this tactic and they understandably don't like it.
Unfortunately, sometimes you may legitimately need to return things.  In order to avoid the appearance of doing something wrong, if at all possible, avoid returning anything bought while meeting minimum spend requirements.
Keep your new card for a year before closing the account
Some credit card churners like to cancel their new cards as soon as they've received the signup bonus.  If done fast enough, its possible to avoid annual fees this way.
Don't do this.
Safe options for meeting minimum spend
Many people rely on gift card purchases as an easy way to meet spend requirements, but I just advised against doing so with Amex cards.  Instead, consider the following options:
Everyday Spend: This is obvious, but needs to be said for completeness.  Use the card for all day to day spend.
Timeshift Spend: With some utilities and other ongoing expenses it may be possible to pre-pay for charges that you know you'll incur in the future.
Pay Bills: Obviously if a biller allows credit card payments, that's a good way to go.  If not, consider using a service like Plastiq to pay bills (including things like rent, mortgage, day care, etc.).  You will have to pay a fee, but it can be well worth it to meet spend requirements quickly and easily.
Pay Federal Taxes: Fees start at 1.89% for credit cards. Over-payments, if any, will be refunded after you file your year end taxes. For full details, please see: Complete guide to paying taxes via credit card, debit card, or gift card.
Fund Kiva Loans: Do good and hopefully get your money back. See: Manufacture Spend (and do good) with Kiva and Kivalens.
Purchase KickFurther Consignments.  This is an opportunity to increase credit card spend AND earn a profit.  See: Kickfurther review 2. Manufacturing profit and spend and Kickfurther limits credit card claims to $500 at a time.
Buy/Sell merchandise (but not gift cards): For an overview, see: Increasing Spend through Reselling.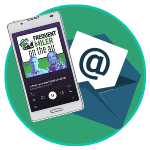 Want to learn more about miles and points?
Subscribe to email updates
 or check out 
our podcast
 on your favorite podcast platform.