Today Amex has confirmed that they will be adding a new benefit on Thursday (yes, this Thursday) to their personal Platinum cards: 5 points per dollar for airfare.  In looking at my Best Category Bonuses page, you can quickly see that the Platinum card will be the single best card for buying airfare.
Those who spend a lot on airfare will no doubt be excited by this new perk.  Previously, Amex Platinum cards had no category bonuses whatsoever.  They earned 1 point per dollar. Period.  So, this is a huge upgrade.
But, but, but…
Does Amex think that this is a real answer to the Chase Sapphire Reserve?  Amex, I have an answer for you: Nope, not even close.
Let's look at my recent post "Platinum vs Reserve vs Prestige."  In comparing the three major premium products I found that the Sapphire Reserve trumped the other cards in 6 different ways:
Best signup bonus
Best point earnings for spend
Best transfer partners
Best travel redemption value
Best travel rebate
Best airport lounge access for guests
Meanwhile, the Platinum card edged the Sapphire Reserve in 3 ways:
Easiest to get card and bonus
Best Airport lounge access for one
Best elite status benefits
The new 5X benefit narrows the gap in just one category: point earnings for spend.  Even there, I'd rather have the Reserve's 3X travel and dining than the Platinum card's 5X airfare.  5X is great, but airfare is just too narrow of a category to sway my vote.
What Amex needs to do next…
If they really want the Platinum card to rival the Sapphire Reserve, Amex should:
Increase the standard signup bonus on their personal and business cards.  Yes, 100K would be nice!
Sprinkle in a few other category bonuses or widen the 5X bonus to include all travel.
Change the $200 airline fee reimbursement to be easier to get.  At the very least make it work for airfare and not just fees.  And, please don't limit it to just one selected airline.
Add trip delay and cancellation benefits (this is a category I forgot to include in my comparison post, but it's important!)
Between these suggested changes and the fact that the Amex Platinum card offers better elite status benefits and better airport lounge access (at least as a single passenger), I think you'd have a winner.  Or, at least you'd be in the running.
5X airfare is a good start, but it's simply not enough.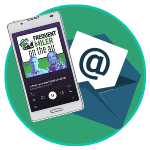 Want to learn more about miles and points?
Subscribe to email updates
 or check out 
our podcast
 on your favorite podcast platform.