On this month's Ask Us Anything Live episode, Greg, Tim, and Stephen answered viewer's questions about how to become better at finding and booking awards (16:23), which program we think is number 2 after Hyatt (05:47), and what changes we would make to improve Hyatt's program (23:04) – if we ruled the world, that is. (Since Nick was on vacation again this episode, Nick did not get to rule the world in this hypothetical with us.)
Watch the full episode 58 here, or click the individual timestamps next to each question to navigate directly to that question within YouTube.
00:00 – Start
05:10 – ​Can I self-refer myself for Bilt card? I'm a member of Bilt rewards, but I don't have the card yet.
05:47 – Hyatt seems to top everyone's list for the top hotel loyalty program. What do you consider the next best hotel loyalty program and why?
07:47 – You get to choose Bilt's next unreal rent day transfer deal… what somewhat realistic deal are you running?
09:50 – Are there any search tools that can find business class from 10 cities to 10 other cities at the same time? I can always reposition in economy at each end, I just need business class for the middle
11:51 – Hi FM Team! Has anyone had success redeeming an IHG suite upgrade certificate on an award stay?
13:35 – Hi! I'm in a predicament. I have to modify names on my Avianca and Aeroplan flights but they want me to cancel my booking and rebook but the fees are high. What can I do?
16:23 – How can I become an expert in finding good award redemptions? I can earn tons of points, yet even after years of reading FM and listening to the podcast I still feel like a newbie at finding awards
23:04 – You are the Hyatt CEO, and want to make a small improvement to the program. what would you improve and why?
25:40 – I just received my first Thank You Point earning card from Citi. Do you have any favorite transfer partners, frequent transfer bonuses, or other tips for maximizing the value of Thank You Points?
30:36 – Greg can you talk thru your thought process of canceling your 3 Amex platinum cards? No NLL?
33:06 – 5x UR or 8x Wyndham?
35:26 – Any suggestions how to maximize large scale purchases? Multiple 5x gift cards vs new card sign-on bonus with large spend requirement?
39:55 – good evening. why do you guys never talk about the JetBlue card? it's such a super powerful card.
43:33 – ​is Avianca LM the cheapest( points and taxes & fees) way to get to Europe from the East Coast? The card I have is Capital One.
44:36 – ​How long should I wait before re-applying for Chase Biz card? I've been approved for 2 Chase Inks and Chase Biz IHG card all since March 2023. I'm 4/24.
48:46 – When booking an ANA Round the World flight at the business class level, can you get a premium economy on ANA? Or do they restrict you to Regular Economy and Business?
49:35 – Any specific tips for a W2 employee who wants to make tax payments to increase spend? Would you increase your deductions so that you owe taxes? Or just pay taxes you don't actually owe?
53:43 – Should I pay for Ambassador with the tier below Diamond on IHG? I believe it's Platinum Elite.
55:00 – Best way to burn British Airways miles?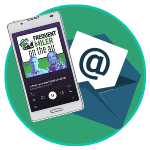 Want to learn more about miles and points?
Subscribe to email updates
 or check out 
our podcast
 on your favorite podcast platform.