Club Carlson is offering several overlapping promotions that can lead to huge stackable point earnings if you happen to want or need a stay at a Country Inns & Suites hotel on a Sunday and Monday night:
Get Triple (plus 7K for Sunday or Monday): Earn triple points through June 30, 2017. Plus get 5,000 bonus points per Sunday and Monday night.
Spring Getaway: Save 15% plus get a 7K point bonus for a 2 night stay at Country Inns & Suites. Valid through May 31st 2017.
Book with the app 3K bonus: Earn a 3K point bonus the first time you book through the Club Carlson app.
Without much effort, I found a cheap Country Inns & Suites hotel in Illinois. If I did my math correctly, you would earn 207 points per dollar relative to the base rate by stacking the three promotions above.  The trick is to stay only on Sunday and Monday night in order to rake in the extra 7K points.  If you have elite status and/or pay with the Club Carlson credit card, you'll earn even more.
Here were the prices for a random two night stay beginning on a Sunday night:
And, here's the math:
Total paid: $150.58
Base hotel rate: $67.83 x 2 = $135.66
Triple Point Promo (earn 60 points per dollar rather than 20): 136 x 60 = 8,160 points
Triple Point Promo Extra 5K Per Sunday, Monday Night: 10,000 points
Spring Getaway: 7,000 points
Book with the app bonus: 3,000 points
Total points earned: 28,160
Points per dollar (based on $136 base rate): 207
Alternatively, calculate points per dollar on all-in rate of $151: 186
Earn more points:
With Gold elite status. Extra 7 points per dollar = 136 x 7 = 952
Pay with Club Carlson Premier Rewards card (10X). 151 x 10 = 1,510
Below you'll find details and links to each promotion.
Details and registration here.
Valid through May 31st.  Details and registration here. Use promotional code: GETAWAY.
First time app bookings only. No registration required. Details here.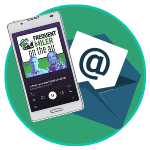 Want to learn more about miles and points?
Subscribe to email updates
 or check out 
our podcast
 on your favorite podcast platform.