Last month, I went to Portland (Oregon) to catch a Bruce Springsteen show with a friend. Unfortunately, we planned a little late and the Hyatt Regency right by the arena was sold out, so we decided to stay at the Hyatt Centric. While downtown Portland is my least favorite part of the city (I much prefer the neighbourhoods), I had never been to the property before and the transit links to the show were quick and easy. The Boss rocked, but I can't say that I'd be in a hurry to return to the hotel.
Hyatt Centric Portland Bottom Line Review
If you want to be downtown, the Hyatt Centric Portland is well-located and the interior design has plenty of style. Unfortunately, that's pretty much where the positives ended for me. The overall service in the hotel was the worst that I'd experienced in some time. Quite literally, nothing went smoothly. The rooms are small, the fitness area is lackluster and the immediate neighbourhood is illustrative of how downtown Portland has struggled to regain its footing post-pandemic. It's often a poor points-redemption value and in the end, I think that there's better places to stay in the city. Rating: One thumb up, One thumb down
Price: A Hyatt Category 3, 9K/12K/15K points off-peak/peak/standard. When I was there in February 2023, the night of a Bruce Springsteen show, it was $171/night for a Saturday night stay. The points price was 12K/night.
Value: Most of the time, this is a marginal points redemption, usually between 1-1.5 cents per point in value.
Location: It really depends on how you feel about downtown Portland. It's right in the middle of things, near plenty of mass transit and within easy walking distance of the Pearl District and Chinatown. That said, the neighbourhood will remind you that downtown just hasn't quite made it back post-pandemic. There's quite a few boarded-up stores and you'll have to dodge some tents on the sidewalks while you're walking around.
Room: The hotel was sold out, and we were upgraded to a 278 sq ft "West Hills View" room, which is simply a normal room on a high floor with an obstructed view of the West Hills.
Parking: Valet parking is $47/night; there is no self-parking outside of local garages and the street.
Resort/Destination Fee: None.
Internet: Excellent, able to stream throughout the hotel.
Service: Very poor.  Check-in took almost twenty minutes because the front desk agent was unable to work the credit card machine. I had to park my own car in the valet garage and then walk with the valet to pick it up the next morning because none of the valets could drive a manual transmission. The restaurant service was terribly slow, even though there were only a couple of tables. We had to repeatedly ask for refills and boxes, to the point that I finally had to get a box from the kitchen myself. The food took almost 50 minutes to arrive and the order was wrong when we got it…although by that point we kept it as we were just glad to finally get something to eat.
Turndown service: None.
Dining:

The Dining Room: Adjacent to the lobby, serving small menus for breakfast from 7:00-11:00am and for dinner from 4:00pm-10:00pm.

Spa: None.
Fitness Room:There is a very small fitness area near street level with a few cardio machines and a smattering of free weights.
Hyatt Globalist Benefits: 

Suite Upgrade: I booked a standard city-view room and was upgraded to a West Hills View room on a high floor. Suites were sold out
Free Breakfast: Served in the restaurant. It's a limited menu, with 5-6 items. None of the food was great the morning that we were there and the service was terrible.
Late Checkout: Automatically given 4pm.
Parking: Valet parking is free on award stays. That said, none of the valets could drive a stickshift, so I had to park the car and get it out of the valet garage myself.

Would I stay again?  It wouldn't be my first choice. It's usually not a great points value and it just wasn't a smooth-functioning property when I was there.
Pros and Cons
Pros
If you want to be in downtown Portland, it's a good location.
The interior design is pretty stylish.
Cons
Downtown Portland isn't everyone's cup of tea and the surrounding neighbourhood will show you why.
Rooms are pretty small for Portland.
Service – including check-in, restaurant and valet – was uniformly quite poor.
No pool and a lackluster fitness area for those that want them.
Image Gallery
Hyatt Centric Portland Two Queen West Hills View
Hyatt Centric Portland Restaurant
Hyatt Centric Portland Fitness Area
Hyatt Centric Portland Common Areas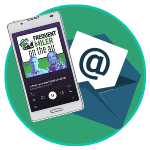 Want to learn more about miles and points?
Subscribe to email updates
 or check out 
our podcast
 on your favorite podcast platform.