Update 4/11/23: Members of Frequent Miler Insiders are reporting that Explorist status from this status fast track is already showing on their accounts. The terms of the offer originally stated that you'd receive the status by April 17, so it's awesome that it's showed up a week early, especially for those who already have travel booked during the next week.
If you're not currently seeing Explorist status reflected on your account, I wouldn't worry yet. Some members initially didn't see it on their account, although it showed up a little while later. It therefore seems like it's being rolled out in stages rather than all at once, but hopefully you too will see it reflected on your Hyatt account even sooner than April 17. Good luck to all of you trying to hit Globalist status in the next three months! Something important to note – although the Explorist status might be reflected on your account already, only stays from April 17 will count towards the status challenge.
Original post follows.
~
This is big: For its next Rent Day promotion, starting today, Bilt Rewards is opening up an opportunity to fast track to Hyatt Explorist status, with a reduced path to top-tier Hyatt Globalist status that would be valid through February 2025 with just 20 nights completed during the target window. This is a great opportunity that I'll definitely be taking advantage of and that I can imagine will appeal to many readers. It also stacks perfectly with the current promotion to get 3,000 points for every 2 nights.
And if you read this morning's post about how to get 53 nights of free vacation with a single card, know that this is an entry path to all of the goodness in that post once you've completed the 10 nights required for Hyatt Explorist status and you've matched that to MGM Gold.
The Deal & Link to Register
Starting on Tuesday, March 28th, 2023 and running through Saturday, April 1, 2023, Bilt Rewards is offering all Bilt Members who register between those dates free World of Hyatt Explorist status for 90 days, with the chance to extend and/or upgrade to Globalist status until February 28, 2025 as follows:

Bilt members must join the World of Hyatt loyalty program here if they don't have an account already
Link your Bilt Rewards and World of Hyatt accounts in the Bilt app under the "Travel" tab
Between March 28 and April 1, choose "Unlock World of Hyatt Elite Status" on the Rent Day tab in the Bilt app
Receive confirmation by April 17 of your World of Hyatt Explorist status and enjoy exclusive benefits for 90 days through July 16
Complete 10 qualifying nights between April 17 and July 16 to keep Explorist status through February 2025, or complete 20 qualifying nights to earn Globalist status through February 2025
Key Terms
All Hyatt members are eligible for the offer, even if you already have Hyatt status
Elite qualifying nights can be paid or award stays. Elite nights earned from credit card spend do not count.
You do not need to have the Bilt Mastercard to participate.
Quick Thoughts
This is an awesome opportunity for those interested in Hyatt's top-tier Globalist status since anyone can register for Bilt Rewards for free (you do not need to have a Bilt credit card or pay rent to join the program and link your loyalty accounts — anyone can join).
While getting temporary Explorist status is certainly nice, that level of status only comes with a modest boost in points earned on paid stays. Explorist status also gets you guaranteed 2pm checkout except at resorts.
But the big opportunity here is the chance to upgrade to Hyatt Globalist status through February 28, 2025 with 20 qualifying nights completed between April 17th and July 16th. We have seen Hyatt offer that type of fast track on a targeted basis in the past, usually for employees of certain companies (often based in Asia). At the end of last year, there was a time when many people who called in to ask about a similar offer successfully registered. But the bottom line is that we do not frequently see opportunities to achieve Globalist status in just 20 nights. This is an awesome public fast track offer.
A representative for Bilt Rewards was able to confirm that award stays do count for this promotion. That means that if you were able to find 20 nights at a Hyatt Category 1 off-peak property, you could achieve Globalist status for almost two years with a 20-night mattress run at a cost of just 70,000 World of Hyatt points. Of course, it gets a bit better yet when you consider the current promotion that yields 3,000 bonus points for every two nights starting with your second stay (See: Hyatt Promo: Earn 3k Points Every 2 Nights + 500 Points Every 2 Nights In Select Cities (Starts Today)). You'd be able to get 30,000 points back if you trigger that current World of Hyatt promotion now and then complete your 20 nights between April 17th and May 26th!
Frequently Asked Questions about the Hyatt status fast track through Bilt Rewards
Speaking of timing, here are some answers to common questions, including how to time your stays to be sure they count:
What if I have a stay that checks in before April 17th or checks out after July 16th? 
To count toward this promotion, your earliest check-in date must be April 17th and latest checkout date must be July 16th. If you check in before April 17th or check out after July 16th, none of the nights from that stay will count.
I have a Hyatt promotion for double elite nights. Does this mean I only need 5 nights for Explorist or 10 nights for Globalist?
If you have a current Hyatt promotion doubling elite nights, it will not reduce your path here — you'll still need 10 nights for Explorist or 20 for Globalist.
Will elite nights earned from credit card spend count as qualifying nights for this promotion?
No. Nights earned from credit card spend do not count towards Hyatt elite fast track promotions. You need to book and stay at hotels for 10 or 20 nights in the promo window to earn the necessary elite nights.
I have participated in a fast track to Hyatt elite status before. Am I eligible for this challenge?
You are eligible even if you've participated in a challenge before.
If I participate in this Hyatt elite status challenge through Bilt, will it prevent me from participating in a future elite status fast track?
No, participating in this challenge will not prevent you from participating in a future challenge
Will nights at MGM properties or SLH properties count?
Yes, qualifying nights (paid nights or World of Hyatt award nights) at MGM and SLH properties count.
Will I receive milestone rewards like suite upgrade awards and a My Hyatt concierge?
No. Keep mind that a fast track like this will not accelerate progress toward milestone rewards. You'll still need to reach 50 nights to pick up 2 confirmed suite upgrade awards and 60 nights to earn two more suite upgrade awards and a Category 1-7 free night certificate. Access to a My Hyatt Concierge is also a milestone reward that requires 60 elite-qualifying nights. The 20 nights spent to achieve Globalist through this promotion will count toward milestone rewards, but your path to those rewards is not accelerated.
I currently have Hyatt elite status (like Explorist or Globalist). Am I eligible for the Hyatt status fast track promotion?
Yes! You can register for the promotion even if you currently have Globalist status and maintain that status through February 2025 by completing 20 nights in the promo window.
Benefits of Hyatt Globalist status
Top-tier Hyatt Globalist status achieved through this fast track would give you many of the best benefits of elite status, including:
Guaranteed lounge access when there is an open lounge
Guaranteed free breakfast for two registered guests in your room when there is no lounge
Guaranteed 4pm late checkout (except at resort properties)
Free parking on award stays when the parking is in a facility owned by the hotel (this can be hugely valuable in major cities like New York if you have a car)
An upgrade at check-in based upon availability, including to a suite. If a standard suite is available at check-in, a Globalist should be upgraded to it. Some properties are better than others at honoring this, but I've had success more often than not after requesting it.
The ability to book "Guest of Honor" stays for friends or family: book an award using your points for someone else and they can enjoy your Globalist benefits
Personally, I already have 10 nights booked during this promotional period, so I can't imagine not registering and mattress-running my way to meet the requirements. Benefits like free parking on award stays when I drive to New York City or free breakfast at high-end Hyatts can be extremely valuable.
Is this promotion mattress run-worthy?
Hyatt's footprint doesn't work for everyone, and obviously it wouldn't make sense to mattress run nights that you wouldn't otherwise book if you won't leverage the benefits of Hyatt elite status to good value. That said, getting more than a year and a half of top-tier Hyatt Globalist status should yield quite a bit of opportunity to leverage the benefits if Hyatt's footprint meets your needs.
Some will argue that if everyone is Globalist, nobody is Globalist. This promotion certainly may make those based-on-availability-at-check-in upgrades harder to come by, but things like free breakfast and free parking should still certainly come in handy for many even if the ranks of Globalists swell a bit due to this promotion. Another reason Globalist may come in handy is for matching to MSC Voyagers Club for those going after free cruises in Atlantic City since you can match to status with MSC that should get you a free specialty dinner among other benefits.
On that note, even those who may not intend to go after Globalist, it might be worth jumping on this ramp to Hyatt Explorist status. Just this morning, I published a post about how to get 53 nights of vacation from a single card — and your on-ramp to those 53 free nights could be Hyatt Explorist status. Unfortunately, you can not match from temporary Hyatt Explorist to MGM Gold — you'll need to complete the 10 nights first to extend your Explorist status. Still, the chance to get back on that merry-go-round with just 10 completed nights and also get free cruises and free nights in Atlantic City and Las Vegas could make it well worth booking 10 nights at a cheap Category 1 property.
In fact, this could be a great path onto that train of matches since you would need to spend 50,000 World of Hyatt points assuming Category 1 standard Hyatt stays (5K for an initial night since the current promotion for bonus points starts on your second stay + 9 more nights at 5K per night) and you would get back 12,000 World of Hyatt points (3K for every two nights starting with your second stay, so the first one-night stay that you'll plan at the front end of your travels won't count for points). That's a net cost of 38K points, which could certainly be worth it if you didn't want to take the Wyndham Earner Business path to 53 nights of free vacation.
Bottom line
The bottom line is that this promotion is sure to be very popular. I am planning to register both me and my wife now so that we can decide later whether it makes more sense for her to go after Globalist or me to go after Globalist. Either way, it's hard to lose with this one.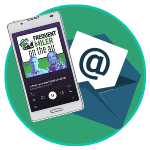 Want to learn more about miles and points?
Subscribe to email updates
 or check out 
our podcast
 on your favorite podcast platform.