Update 2/28/23: Reminder that it's time to match back from Hyatt to MGM again to stay on the merry-go-round. Many people will have earned easy Globalist status in 2021 which is expiring tomorrow (March 1), so matching that status to MGM today will allow you to then match to Hyatt Explorist status from March 1. You should be able to click through now, choose "learn more", log in to Hyatt and then click "opt in" to recommend your Hyatt account to your MGM Rewards account. In the past it would say that your status would be updated within about 24 hours, but your MGM status immediately updated to Gold. It's worth doing this to stay on the merry-go-round for future years even if you don't anticipate needing the MGM status right away (and for waived resort fees in Las Vegas).
Reminder: It is now time to match your Hyatt elite status back to MGM Gold status if you have not already done so.
Status match basics
As a reminder, those with Hyatt Explorist or Hyatt Globalist status can match to MGM Rewards Gold status. 
You can find the full MGM Rewards Gold status benefits here. MGM Rewards Gold doesn't necessarily look like much on paper, but it can be worthwhile to have for a few reasons:
Free parking. You get both free self-parking and free valet parking at MGM casinos. Now that Las Vegas strip properties have started charging for parking, this is a valuable benefit to have if you'll be renting a car. The valet lines can get kind of ridiculous at popular times, but at those times you can just use self-parking. I also recall some resorts having dedicated "Gold and Platinum" parking areas near the front of the parking garages. Update 2022: You now only get free parking at participating MGM Rewards destinations.
Waived resort fee when you book direct. This can easily add up to hundreds of dollars in savings over a multi-night stay.
Better room rates. This benefit isn't spelled out in the program terms, but I often find that the rates I see when logged in to my MGM account are much better than what I can find elsewhere.
Dedicated check-in area at most properties. This can be yuge on a busy day. See this photo from Mandalay Bay a couple of years ago.

The normal check in line goes out of frame to the right and wraps around and around. The Gold check in area is where you can maybe make out an employees way down at the far end of the counter on the left. As you can see, there is no line at all down there

. This can easily save you an hour. Frustratingly, my preferred property (Delano) does not have this for Gold members, but I've stayed at Bellagio, Mandalay Bay, Mirage, Luxor, and checked in once at Excalibur (cheap Hyatt mattress run) and they all have an elite member check in line that's rarely much of a line.
You also get to skip the line at buffets and maybe you can save something at the gift shop or something like that. The three benefits above are the ones that mean the most to me.
Status match-go-round
Of course, the other benefit of MGM Gold status is that it matches to Hyatt Explorist status. Hyatt's elite year runs on a different calendar, with qualification based on stays from January to December and elite status resetting on March 1st. MGM's status year resets on February 1st.
This means that if you are a Hyatt Explorist today, you can match to MGM Gold status right now and that MGM Gold status is good until January 31, 2024. If you are not going to re-qualify for Hyatt Explorist based on your stay activity this year, you definitely want to do this match right now. That's because on March 1st, when your Hyatt status reverts to "none" (or Discoverist), you can at that point match your MGM Gold status to Hyatt Explorist status that will be good until March 2024. At least, that's the way it has worked for the past several years. Things could always change, but that's why I'd recommend positioning yourself to take advantage of this while you can.
Hyatt Explorist status isn't incredibly useful, especially because matching from MGM Gold will no longer get you any club access awards (you'll need to stay 20 nights to get two of those and then 30 nights to get two more). 
However, as an Explorist you will get a few more points on paid stays. More importantly for me, Hyatt Explorist members get a guaranteed 2pm late checkout (which I find that most Hyatt hotels honor without question, though there are times when I've had to push back to get it). I often find myself needing a late check out for one reason or another, so having a guaranteed late checkout is sometimes really important to me. 
Bottom line
Hopping on – or staying on – the status match go round now makes sense, whether that's to get/maintain MGM M life status and/or Hyatt Explorist status.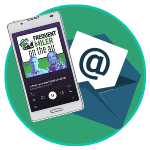 Want to learn more about miles and points?
Subscribe to email updates
 or check out 
our podcast
 on your favorite podcast platform.