There have been data points reported on several blogs over the past few days of IHG extending free night certificate by six months for some customers. We have received similar reports from readers in comments here on the blog and in our Facebook group, but I've intentionally held off on publishing the tip in the hopes that IHG would instead come out with a uniform policy. They haven't yet. If you are holding a certificate that expires soon, you should probably take them up on the 6-month extension. If your certificate expires a few months from now, I'd wait it out.
Call for a 6-month extension
Several people have reported success in calling IHG customer service to create a case ID # for their free night certificate to be extended. This isn't instant; you'll have to call IHG customer service and then wait it out for a few days to a week.
Since IHG's response time isn't exactly legendary, I would recommend taking this option up at least a week or two before your certificate expires.
I recommend waiting if you can
However, if your certificate doesn't expire until late April or May, I'd wait this one out. IHG is only offering to extend certificates by 6 months right now. Personally, I think that's really poor. If you have a certificate expiring this week, getting that extended until the end of September isn't very generous given that you almost certainly can't use the certificate in April and many (most?) international flights are canceled through at least May. You're probably looking at a 4-month window of time in which to use the certificate at most. That is weak sauce in my opinion. Sure, some will say that you had a good 8 months in which to use it last year — but if you had a reservation to use it in February, March, or April all along and had to cancel your trip, the fact that you could have used it sooner isn't very relevant since you can't go back.
I have to imagine that IHG will do better than this — hopefully they are just working on a technology solution to extend all existing certificates that expire in the next few months at the least (extending all unexpired certificates, as Hilton has done, would be even better). My fear in extending early would be that they come out with that sort of policy next week for certificates expiring by the end of April or May. If you've already extended yours to September, you might risk missing out on that better solution.
Of course, if your certificate is expiring in a week or two, your best bet is probably to call now and at least get yourself a few months to use it as it's possible that IHG will continue to drag its feet and/or offer no uniform resolution without requesting it.
H/T: Doctor of Credit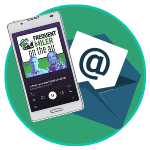 Want to learn more about miles and points?
Subscribe to email updates
 or check out 
our podcast
 on your favorite podcast platform.