The Delta pile-on continues. Following their awful changes for people wanting to qualify for SkyMiles elite status, Alaska Airlines launched a status match opportunity to try to steal formerly loyal SkyMiles members to their Mileage Plan program. JetBlue is now joining the party by also trying to entice people over to Mosaic status in their TrueBlue program.
They're not going about it in a half-hearted way either. The benefits you'll receive from the status match are very generous, plus they're making it easy to maintain the status through the end of 2024.
The Deal
Match Delta SkyMiles elite status to JetBlue TrueBlue status:

Delta Silver = Mosaic 1
Delta Gold = Mosaic 2
Delta Platinum = Mosaic 3
Delta Diamond = Mosaic 4
Key Terms
All status and perks are valid through 12/30/23, and keeping your status through 2024 is as easy as successfully completing this challenge. This challenge can be completed in one of two ways:

Have a JetBlue Plus Card or JetBlue Business Card by 12/30/23
Earn and receive the following number of tiles between the date you receive your matched Mosaic status and 12/30/23

Silver Medallion = 6 tiles to keep Mosaic 1
Gold Medallion = 12 tiles to keep Mosaic 2
Platinum Medallion = 24 tiles to keep Mosaic 3
Diamond Medallion = 30 tiles to keep Mosaic 4

This status match offer is available to a maximum of 30,000 applicants, or until 10/31/2023, whichever comes first. Once the maximum number of applicants is reached, the sign-up form will no longer be accessible and no additional applicants will be able to register.
Separate, whole tiles earned individually from either travel or credit card spend will be combined in the tile tracker, however, travel and card spend will not be comingled towards earning any single whole tile.
You will only earn tiles based on the qualifying amounts spent on your individual portion of your booking. You will not earn any tiles for amounts spent on any other traveler's bookings. See terms and conditions.
Quick Thoughts
This is a fantastic opportunity for Delta elite members, so it's worth matching ASAP if you're interested in traveling with JetBlue seeing as they've placed a limit of 30,000 applicants. Once you've matched, you keep the status through December 30, 2023; it's then extremely easy to maintain that status through the end of 2024 as being – or becoming – a JetBlue credit cardholder will do the trick. Alternatively, you can earn the requisite number of tiles to maintain that same status.
There's a much more lengthy list of 25 terms and conditions on the landing page above, so be sure to check those before applying for the status match. For example, one of the requirements is that the applicant's first and last names on the Delta and JetBlue frequent flier accounts must exactly match. While that won't be an issue for most people, there'll no doubt be people with non-matching names for one reason or another.
The terms of the match overall are more bountiful than a Chase Marriott credit card. Here's what you can expect to receive at each Mosaic level:
Mosaic 1 (matched from Delta Silver)
First 2 checked bags free
Mosaic Boarding
Even More Space at no extra charge during check-in
24/7 dedicated phone line and priority chat
Free Same-Day Switches
Priority Security
Free Beer, Wine & Liquor on-board
Plus, you'll enjoy Mint Suite Priority as your pre-selected Mosaic 1 Perk You Pick.
Mosaic 2 (matched from Delta Gold)
All of the Mosaic 1 Signature Perks
Even More Space at Booking
Plus, you'll enjoy the Pet Fee Waiver as your pre-selected Mosaic 2 Perk You Pick.
Mosaic 3 (matched from Delta Platinum)
All of the Mosaic 1 & 2 Signature Perks
4 Move to Mint certificates, allowing you to book in back and move to Mint at no extra charge
Plus, you'll enjoy the FoundersCard Blue Membership as your pre-selected Mosaic 3 Perk You Pick.
Mosaic 4 (matched from Delta Diamond)
All of the Mosaic 1, 2 & 3 Signature Perks
2 additional Move to Mint certificates
Credits for 4 one-way Blade Airport helicopter transfers between Manhattan & JFK or EWR
Plus, you'll enjoy 15,000 TrueBlue Points as your pre-selected Mosaic 4 Perk You Pick.
The fact that you'll receive all of these perks from a status match without needing to have had any JetBlue activity in the past is phenomenal, as is the ability to keep the status with a JetBlue credit card. As a result, I wouldn't be surprised if the limit of 30,000 status match applicants is hit long before October 31, so jump on this straight away if you're interested.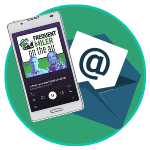 Want to learn more about miles and points?
Subscribe to email updates
 or check out 
our podcast
 on your favorite podcast platform.