Southwest has launched a new promotion that can get you a Companion Pass that's valid for the first couple of months of 2023. Qualifying for it isn't too tricky, but it does involve booking one or two flights by Thursday September 8.
The Deal
Get a Southwest Companion Pass valid January 4 to March 4, 2023 when doing the following:

Registering for this promotion and booking a round trip or two one-way flights by September 8, 2022, and
Travel by November 17, 2022.
Key Terms
Member must register for this promotion, purchase one round trip or two one-way flights between September 6 and September 8, 2022 for travel that must be completed between September 6 and November 17, 2022.
Registration must be completed prior to booking and commencement of travel.
A qualifying flight is a one-way revenue flight on Southwest Airlines from an origin city to a destination city, including any intermediate stops and/or connections OR a round trip revenue flight on Southwest Airlines from an origin city to a destination city and back to the originating airport or carrier-recognized co-terminal. Qualifying flights include flights paid entirely with dollars, LUV Vouchers, gift cards or travel funds, and with no portion of the purchase price paid for with Rapid Rewards points. Charter flights, group travel and Southwest Vacations packages do not qualify for this promotion.
This includes domestic and international revenue flights booked in any fare family (Wanna Get Away, Wanna Get Away Plus, Anytime, or Business Select).
The Member's Rapid Rewards account number must be entered at the time of booking the Member's qualifying flight.
Changes made to the itinerary after purchase may eliminate qualification for promotion.
Quick Thoughts
Although the Companion Pass is only valid for the first two months of the new year, that could still provide a good amount of value if you're planning on flying with Southwest a lot from January 4 to March 4, 2023. Even if you'll only be able to take advantage of the Companion Pass once or twice but for more expensive flights, it could potentially even be worth making a mileage run if you can find a cheap round-trip flight or two low cost one-way flights.
Be sure to note all the applicable dates. You have to register for the promotion by September 8 and book your flight(s) by then. You then have to complete those flights by November 17, so that gives you almost 2.5 months to fly in order to qualify for the Companion Pass.
Also note that the round-trip or one-way flights need to be paid flights rather than award travel. Those paid flights can be paid for any way you like though including with travel funds that no longer expire.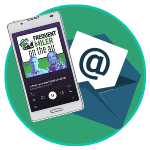 Want to learn more about miles and points?
Subscribe to email updates
 or check out 
our podcast
 on your favorite podcast platform.