The other day I stumbled upon a terrific hotel point value near LAX airport. I needed a one night stay and was looking for a good deal. I checked paid and point prices for nearly every chain. Then I found the new Cambria Hotel & Suites which was available for only 10,000 points per night. That was a surprise. Lesser brands in the area were charging more.
Cambria is an upper-end brand of the mostly low-end Choice Hotels. There were no reviews, but the artist renderings looked very nice.
After a bit of Googling and a phone call I learned that the hotel was set to open on May 1. My stay was May 4th. Perfect.
The Cambria is not a luxury hotel, but it is stylish and it is full of quirky and fun details. For example, there was the touch on/off lighted mirror in the bedroom:
The bathroom mirror doubled as a wireless speaker. I'm not sure why anyone would want to pair their phone with a bathroom mirror, but if you stay here, you can.  Even though I only used it long enough to see if it worked, I thought it was cool, quirky, and fun.
The room itself was basic, comfortable, and happy.
And the lobby was quite nice.
Buying points
Choice sells points for 1.1 cents each. At 10,000 points per night, it is significantly cheaper to buy points and use them to book the hotel than to book the hotel directly.  Room rates seem to range from $169 to $239 before taxes, depending on the night.  By buying points, you can get the room for $110 any day of the week.  Or, buy 6,000 points for $66 and pay $30 more for the points + cash rate.  All-in you'll pay only $96 per night.
Even better, if you have at least 6,000 points to begin with, you can buy all of the points you need by booking and cancelling points + cash stays. This is an indirect way of buying points for just .75 cents each. At that price, you can stay in this hotel any day for only $75 per night all-in.
Suites included
If you can find a day where a regular suite is available, it too will be available for only 10,000 points per night.
It won't last
Like all things in this game, when a reward value is out of wack, it changes fast. I don't know if 10K per night pricing is a mistake, a promotional rate, or simply a great value. Regardless, I'm sure the price will go up. So, if you need a hotel stay near LAX in the near future, hop on this now.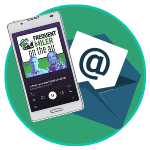 Want to learn more about miles and points?
Subscribe to email updates
 or check out 
our podcast
 on your favorite podcast platform.