Whether you need to increase credit card spend to earn a new credit card signup bonus, or to earn elite status, or simply to earn credit card rewards, it's important to keep up with the latest news of what works and what does not.
Complete descriptions of techniques can be found on a separate page: Manufactured Spending Complete Guide.  Many of the listed techniques aren't technically "manufactured spending", but it's a convenient title.  The complete guide is the resource to check when you have questions (and please let us know if more details are needed to answer your questions!).  This post, meanwhile, is focused on just the changes.  What significant changes have occurred since we last reported in?  Read on…
It used to be easy to buy and liquidate up to $4,000 per month in PayPal My Cash cards:  Buy My Cash cards at CVS, pay with a credit card, load funds to your PayPal account, then liquidate those funds in a variety of ways.  For those who somehow avoided getting shut down by PayPal, this was an easy way to manufacture spend.  Now, however, CVS has stopped selling these cards altogether.
There is a glimmer of hope, but I don't know if it's real.  A FlyerTalk commenter suggests that it is still possible to reload your PayPal account via old My Cash cards.  That is, bring a My Cash card that you've previously used to CVS, and ask to reload it.  Supposedly the funds will go directly to your PayPal account.
Rent Payment 3X: We lose 1 option, but gain 2 others
RadPad is no longer coding as travel when you pay via Apple Pay or Android Pay.  So, you'll no longer earn 3X paying this way with a card that earns 3X for travel (e.g. Chase Sapphire Reserve, Chase Ink Business Preferred, Citi Premier).  However, the new Altitude Reserve card offers 3X for all mobile wallet payments, so that card should work to earn 3X with RadPad.
UPDATE 6/6/2017: Please see: Is Plastiq 3X Dead?
A better option for earning 3X rent and mortgage payments is via the Plastiq bill pay service.  Many have reported that rent and mortgage payments code as lodging and therefore earn 3X with several credit cards, including the Citi AT&T card which offers 3X for online travel bookings.  Important: this only works if the recipient is setup in Plastiq with the Business Type of "Rent, Mortgage, and Real Estate".
Please see: Complete guide to Plastiq credit card payments.
Good and Bad Gift Card News
Good:
Not good:
Beginning January 1, 2018, the US Bank FlexPerks Visa will no longer offer 3X for charity.  Instead, the card will offer 2X.  Since Kiva loans code as charity, this has been a great way to get rewarded while doing some good (See: Manufacture Spend (and do good) with Kiva and Kivalens). At 2X, the FlexPerks Visa will still be the best standard option for charitable donations, but no longer by a wide margin.
Other Techniques
There are many other techniques for increasing credit card spend (and getting most of it back).  For details, please see: Manufactured Spending Complete Guide.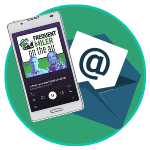 Want to learn more about miles and points?
Subscribe to email updates
 or check out 
our podcast
 on your favorite podcast platform.