LifeMiles has a new promotion out which is a little different to normal. They often run sales on their miles where they offer a bonus of 125-150%, but this time they're offering a bonus of 125% when transferring miles to another person. While that sounds great – especially when stacked with the current 25% transfer bonus from Citi – there are some costs involved which mean it's not a screaming deal.
The Deal
Receive a 125% bonus when transferring LifeMiles to another account.
Key Terms
This promotion is valid from August 18th to August 31st, 2020 (between 00.00-23.59 GMT -6, El Salvador), as the last date of transfer.
Transfer fee for each block of 1,000 LifeMiles: US$15.00 not including applicable taxes and US$18.30* including applicable taxes according to the country of correspondence registered in the LifeMiles database**
The 125% bonus is calculated over the amount of miles to be transferred.
Miles transfer is available through Avianca´s Call Centers, LifeMiles.com and Avianca Information Centers. For residents of Venezuela, it is only available through LifeMiles.com. At LifeMiles.com, the purchase can only be done through BUY MILES/Transfer your miles.
Only form of payment through Avianca's Call Center and LifeMiles.com: international credit or debit card. Cash payments are only allowed at Avianca's Information Centers.
The miles must be transferred in multiples of 1,000. Minimum transfer miles: 1,000. Maximum transfer miles per member per calendar year: LM 75,000 (excluding additional bonuses). Maximum LifeMiles to receive per member per calendar year: LM 75,000 (excluding additional bonuses).
The miles transferred and earned with this promotion do not apply to achieve or maintain Elite status.
The transfer of miles is not reversible or refundable, except in countries where this right is granted by applicable law, such as the right to retraction in Colombia, in the cases where it applies.
The transfer of miles is an immediate execution transaction. Once the miles are transferred, they will be accrued immediately on the receiving member's account. As of that moment, the miles can be used according to the terms and conditions of the LifeMiles Program.
Miles transferred, once accrued, can be redeemed in accordance with the conditions specified in the LifeMiles Program Terms and Conditions and the portfolio of products and services available for redemption.
LifeMiles Terms and Conditions apply. LifeMiles is a trademark of LifeMiles LTD.
*For residents in Colombia: the values are settled based on Colombia's exchange rate on the date of the transaction. For residents in Peru the fee for each package of 1,000 miles transferred is US$ 15.00 or S/. 52.77 including taxes. Prices in Nuevos Soles reflect the reference exchange rate to July 28th, 2020: S/. 3.518 per US$1. Final prices in Nuevos Soles will be determined based on the exchange rate of the date of the transaction. For residents in other countries, the values are settled based on the official exchange rate provided by IATA.
**The price can be lower depending of the correspondence country entered on the Member´s profile in their LifeMiles account.
Quick Thoughts
Nick received an email about this offer, but neither Greg nor I received one. However, it doesn't appear to be targeted as I was able to log in to my account using the link above and the promotion was showing for me.
As mentioned earlier, a 125% bonus for simply transferring your miles to someone else sounds like a screaming deal, but there's a catch. To transfer those miles there's a fee of $15 + taxes per 1,000 miles. The good news is that there doesn't appear to be any kind of tax applied if both P1 and P2 are based in the US (Your Mileage Taxes May Vary if you live overseas).
Transferring 1,000 miles from P1's account gets you 2,250 miles in P2's account. That has a cost of $15, so it's like buying LifeMiles for 1.2cpp seeing as it's calculated on the 1,250 bonus miles rather than the entire 2,250 miles you end up with.
Depending on how you value Citi ThankYou points, you can do even better. That's because Citi is currently offering a 25% bonus when transferring LifeMiles to ThankYou. To make the math a little easier to understand, let's say you transfer 40,000 ThankYou points to P1's account. The 25% bonus from Citi will leave you with 50,000 LifeMiles in your account.
Transferring those 50,000 miles to P2's account will result in 112,500 miles – a bonus of 62,500 miles at a cost of $750 due to the fee of $15 per 1,000 miles. Taking into account the bonus 62,500 miles from LifeMiles and bonus 10,000 miles from Citi, that's like buying LifeMiles for 1.03 cents per mile. While that sounds good on the surface, that comes at the cost of having to redeem some of your ThankYou points.
If you value ThankYou points at 1cpp, the 40,000 points you transferred are worth $400. Adding on the $750 in fees, that's $1,150 you're "paying" for a total of 112,500 LifeMiles, so that's 1.02 cents per mile.
That equation changes if you value ThankYou points more highly than 1cpp which many of us do. We have the Reasonable Redemption Value of ThankYou points listed as 1.45cpp. If you value them the same way, the 40,000 points you'd transfer in the above scenario would be worth $580. Add on the $750 in fees from LifeMiles for the transfer, you're looking at an overall cost of $1,330. The 112,500 miles you get in return therefore come at an overall cost of 1.18 cents per mile.
While 1.18 cents per mile is still cheaper than LifeMiles sells them for even when they offer a bonus, we'd still caution against taking advantage of this deal unless you have an immediate use for them. One of the benefits of transferable currencies is that they're flexible due to the number of transfer partners. Once they're transferred to a travel partner, they're stuck there. I'd therefore much rather have my ThankYou points sitting with Citi rather than speculatively transferring to LifeMiles in order to not only lock up those points, but also pay a potentially large cash fee in order to earn even more bonus LifeMiles.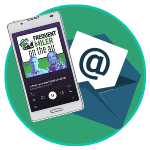 Want to learn more about miles and points?
Subscribe to email updates
 or check out 
our podcast
 on your favorite podcast platform.