Update 9/28/20: This LifeMiles bonus was due to end a few days ago, but it's actually been extended through tomorrow (September 29).
~
LifeMiles launched a sale today, offering what appears to be a best ever bonus of up to 200% when buying their miles. This reduces the price to as low as 1.1cpp.
The Deal
Buy LifeMiles with the following bonuses:

1,000-50,000 miles = 150% bonus = 1.32cpp
51,000-100,000 miles = 175% bonus = 1.2cpp
101,000-200,000 miles = 200% bonus = 1.1cpp
Key Terms
This promotion is exclusive for LifeMiles members that have received this email directly from LifeMiles.
This promotion applies for miles purchases made between September 8th and September 25th 29th, 2020 (between 00.00-23.59 GMT -6, El Salvador).
The bonus applies as follows: for purchases from 1,000 – 50,000 LifeMiles receive 150% bonus, for purchases from 51,000 – 100,000 LifeMiles receive 175% bonus, for purchases from 101,000 – 200,000 LifeMiles receive 200% bonus. The bonuses are calculated based on the miles purchased per individual transaction without taking into account the bonus.
The miles must be purchased in multiples of 1,000. The minimum miles to purchase per transaction is 1,000 LifeMiles. The maximum miles to purchase per transaction during this promotion is 200,000 LifeMiles. Additionally, the maximum miles that a member can receive during the promotion, including applicable bonuses is 600,000 miles, minus the miles that the member has previously purchased in 2020 and their respective bonuses.
The purchase transaction cannot be made if the amount of miles to purchase and the corresponding bonus, including all miles purchased in 2020, including the bonuses, exceed the 600,000 miles limit, unless the amount of miles to receive without applying the promotional bonus is less or equal to 600,000 miles, in which case, the transaction will be processed but no bonus will be granted, giving such warning to the member.
The maximum amount of miles to receive by a member through the purchase of miles per calendar year outside of this promotion is 200,000 LifeMiles including any bonus miles received. If the member surpasses the limit, through purchases made during this promotion and other purchases in 2020, taking into account the bonuses received for those purchases, he or she will not be able to purchase any more miles outside of promotional periods until the next calendar year.
Each package of 1,000 LifeMiles is US$33.00 without applicable taxes and US$40.26* including applicable taxes according to country of the mailing address registered in the LifeMiles database.
The purchase of miles is not reversible or refundable, except in countries where this right is granted by applicable law, such as the right to retraction in Colombia, in the cases where it applies.
The purchase of miles is an immediate execution contract. Once the payment is made, the miles will be accrued immediately on the members account. As of that moment, the miles can be used according to the terms and conditions of the LifeMiles Program.
Miles are not endorsable.
Miles purchase is available through Avianca's Call Centers, LifeMiles.com and Avianca Information Centers. For residents of Venezuela, it is only available through LifeMiles.com. Only form of payment through Avianca's Call Center and LifeMiles.com: credit card or international debit card. Cash payments are only allowed at Avianca's Information Centers.
The receipt of the transaction will reflect the total number of miles accrued to the member's account, including the bonus miles and the total charge for the transaction. Miles purchased may be accrued in separate transactions.
The total miles purchased will appear in the member's account no later than 24 hours after completing the purchase.
The miles purchased and earned with this promotion do not apply to achieve or maintain the Elite status.
Does not apply to the Flexible Redemption (LifeMiles + Money) during the payment process of air ticket redemption.
Miles purchased, once accrued, can be redeemed in accordance with the conditions specified in the LifeMiles Program Terms and Conditions and the portfolio of products and services available for redemption.
Quick Thoughts
LifeMiles ran a sale a few months ago offering a 155% bonus which meant you had the opportunity to buy miles at a rate of 1.29cpp.
If you buy miles at one of the top two tiers listed above, you'd therefore be buying them even more cheaply, with 200% being the best ever bonus when buying LifeMiles as far as I'm aware.
Buying LifeMiles for 1.1cpp has the potential to be great value if you have an immediate use for them. For example, award tickets to Asia cost 75,000 LifeMiles each way in First Class. If you booked round trip tickets for two people, that would require 300,000 miles. If you buy 101,000 LifeMiles with this sale (and thereby getting 202,000 bonus miles for a total of 303,000 miles), you'd be paying a total of $3,333. Paying $1,666.50 per person for round trip flights to Asia in First Class is excellent value. Check out this post for more LifeMiles sweet spot redemptions.
The biggest issue here is being able to use the LifeMiles right now due to COVID-19. With travel restrictions, quarantines, test requirements and many of us being apprehensive about flying overseas at the moment, speculatively buying LifeMiles at a great rate isn't advisable unless you'll be able to redeem them ASAP.
One other thing to note is that there's a potentially better LifeMiles sale available via One Mile At A Time. While the bonus is the same at 200%, there aren't any tiered bonuses. That means you can get a 200% bonus even when buying only 1,000 LifeMiles rather than having to buy at least 101,000. That could therefore be a good option if you don't need to buy many as a top up for a redemption.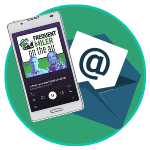 Want to learn more about miles and points?
Subscribe to email updates
 or check out 
our podcast
 on your favorite podcast platform.