Note: American Express is a Frequent Miler advertiser, but we always show the best public offer even when we don't earn a commission. Please see our Advertiser Disclosure.
I like having hotel elite status.  Depending upon the level of elite status you have and depending upon the hotel chain, you may get perks like welcome gifts, free internet, free breakfast, free lounge access, room upgrades, and more.  That said, I don't stay in hotels often enough to earn elite status through stays.  When traveling, I usually prefer B&Bs, home rentals, or time-share rentals over hotel rooms.  But, when I do stay in regular hotels, I like the perks that elite status offers.
Here's a guide to obtaining mid-tier elite status at a number of major hotel chains without hotel stays:
Club Carlson Gold
Gold status offers a 2000 point online booking bonus and a 50% point bonus on paid stays, and an in-room welcome gift.  In my experience, the welcome gift can range from a small bag of gummy bears to an elaborate multi-tier desert tray (I preferred the latter).
Path to Gold status: Get the Club Carlson Premier Rewards Signature card or its similar twin business card.  Both are awesome cards and well worth their annual fee ($75 or $60, respectively).  For details about these cards, see "Club Carlson rocks our world… Again."
Fairmont President's Club Premier
Fairmont Premier status offers free room & suite upgrades, a $50 dining or spa certificate, complimentary 3rd night on 3 night stay, etc.
Path to Premier status: Get the Chase Fairmont Visa card.  It has an excellent signup bonus (2 free nights) and a free night each year in which you spend $12000.  $95 annual fee.
Hilton Gold
I'd argue that Hilton offers the best mid-tier status benefits of all the chains.  It offers free breakfast at Conrad, Hilton, and Doubletree properties for you and up to one guest, free internet, two free bottles of water, and a 25% point bonus on paid stays.
Paths to Gold status: There are quite a few ways to get to Hilton Gold status easily:
Get the Amex Hilton Honors Surpass card. $75 annual fee.
Get a Citi Hilton HHonors Reserve card.  $95 annual fee.
Get the Amex Hilton HHonors card.  This card offers Hilton Gold status each year in which you spend $20,000 on the card.
Email HHonors@hrcc-hilton.com and ask if you can "fast track to Diamond status".  Include proof of top tier elite status with a competing hotel chain.  The result is that they are likely to enroll you in a challenge in which you need to complete a number of paid nights to achieve Diamond status.  Even better, they will give you complementary Gold status (at least, that's what happened to me).
Watch for promotions.  Hilton has been known to offer easy paths to Gold status quite often.
Get a Visa Infinite card.  Details here.
Hyatt Platinum
Platinum status is the mid-tier of Hyatt's Gold Passport program.  It offers a 15% point bonus on paid stays, a preferred room upgrade, and free internet access.
Easiest paths to Platinum status:
Get the Hyatt Visa Signature credit card.  In addition to a nice signup bonus (2 free nights at any Hyatt in the world), the $75 annual fee pays for itself with a free night each year at any category 1-4 Hyatt property.
Get the United MileagePlus Club card.  The $395 annual fee is largely offset by United Club membership, 1.5 miles per dollar earnings, and other miscellaneous perks.
IHG Rewards Club Platinum (previously named Priority Club)
Platinum is actually IHG Club's top tier status, but it's more akin to mid-tier in other chains.  It offers a 50% point bonus on paid stays and free room upgrades.
Easiest path to Platinum status: Get the IHG Club credit card.  In addition to a strong signup offer (currently, 80,000 points), you get a free night every year at any IHG property in the world (this includes very expensive Intercontinental hotels!).  Annual fee: $49.
InterContinental Ambassador
Even though InterContinental Hotels are part of the IHG chain, they have their own loyalty program that is in addition to the IHG program.  With Ambassador status you get a guaranteed room upgrade, a complimentary weekend night certificate (with a paid stay), 4 pm checkout, an in-room welcome gift, and more.  Getting Ambassador status is easy: simply pay $200 or 32,000 points the first year and $150 each year afterwards to renew.  You will also be given 5000 IHG points when you sign up.
Just, FYI, there is a higher level called "Royal Ambassador" that is invitation-only.
Marriott Gold
Marriott's Gold status is interesting because it is the only mid-tier hotel status that I can think of that automatically offers free lounge access.  Specifically, Gold status offers "Free daily continental breakfast, light snacks and beverages for members and one guest in the Executive Lounge*. In the U.S. and Canada, choose between 750 bonus points or breakfast in the hotel's restaurant if the lounge is closed."  Unfortunately, certain hotels and all resorts are exempt from this benefit, but still its pretty good when it works for you.  You also get free internet, a 25% point bonus on paid stays, and more.
Paths to Gold status:  Ever since Marriott did away with their Taste of Gold / Taste of Platinum Challenges, obtaining mid tier Marriott status has become a bit harder (see "Marriott bids adieu to tasty challenges"), but it's not impossible.  Here are a few options:
Obtain United elite status first.  Thanks to United and Marriott teaming up with their RewardsPlus program, United elites with Premier Gold and higher status can get free Marriott Gold status.
Obtain Delta elite status first, challenge to United, and complete the challenge.  OK, this is the hard way.  If you have (or can easily get) Delta Gold status, you can challenge to United Gold status (here).  According to the RewardsPlus T&C, you can't use your temporary status from the challenge to get Marriott status.  Instead, you will need to complete the challenge (e.g. fly 12,500 butt-in-seat miles on United metal in 90 days) and then ask for Marriott status.  I think that should work, but I don't recommend this path unless you already have plans to fly enough to meet the challenge.
Get the Ritz Carlton credit card.  It offers Gold status first year, and then each year following in which you spend $10K or more (Ritz Gold status gives you similar benefits at Marriott properties).  The card does have some nice perks, but costs a whopping $395 per year.  See "The Ritz 140K offer. Should you take it?" for details about a couple of good signup offers.  Please read the comments of that post, though, since some readers have detailed issues they've had with the Ritz card.
I don't recommend earning Gold status through spend on the Marriott Rewards Premier card.  The card gives you 15 nights of elite credit plus 1 night of elite credit for every $3000 in spend.  You would have to put $105,000 spend on the card to get to Gold status!  Yes,that would give you enough points for a couple of free nights, but the same spend on a card like the Barclay Arrival card would get you over $2300 worth of travel benefits!
Starwood Gold
Starwood Preferred Guest Gold status offers a 50% point bonus on paid stays, 4 pm late checkout, room upgrade when available, and your choice of welcome gift: free internet, bonus points, or a free drink.
Paths to Gold status:  There are a couple of good options…
Get an American Express Platinum card.  Simply call the number on the back of your card and ask to be setup with SPG Gold status.  Platinum cards cost $450 to $475 per year, but come loaded with benefits such as free lounge access, $200 airline fee credits per calendar year, and more.
Spend $30,000 on your Starwood American Express card.
Get both the SPG personal and SPG business Amex cards and complete 6 stays.  OK, this option requires stays, but not too many.  Each SPG card offers 2 stay credits towards elite status and you need 10 stays to reach Gold status.  Six stays should be within reach for many, especially since SPG counts award stays towards elite status.
Get a World MasterCard and complete one stay in the Asia-Pacific region.  Details here.
Summary
All of the hotel chains listed above offer a quick and easy path to mid-tier status.  Usually the easiest path requires obtaining a credit card.  I only recommend doing this if you're pretty sure you'll use the benefits of the card and/or the status.  If the benefits do outweigh the costs for you, though, the options presented above can be a great way to reach mid-tier status and hopefully enjoy your hotel stays more (and/or save money).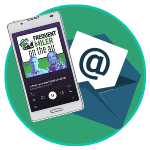 Want to learn more about miles and points?
Subscribe to email updates
 or check out 
our podcast
 on your favorite podcast platform.