American Express has made some wide-ranging changes to the Business Gold card today. There are some great new benefits and changes to eligible 4x spending categories, but those same changes to 4x categories will be a massively negative change for some businesses and potentially kill the value of the card for them. The annual fee will also be increasing which might not be a big deal if you value one of the newly-added credits at even 33.3%.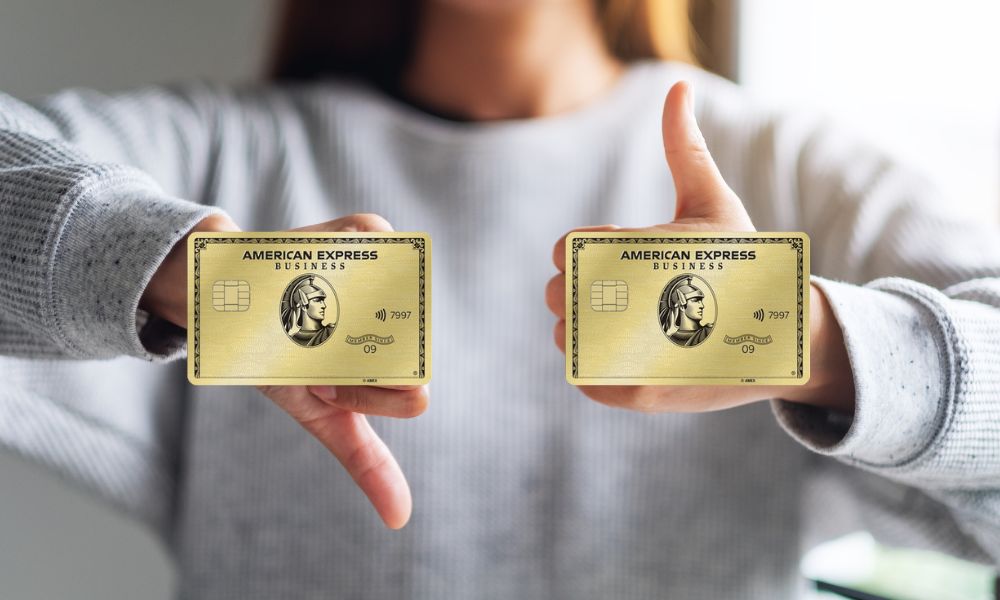 There's a lot to unpack here, so here's a breakdown of all the changes and what it all means. These changes take effect from today (October 3, 2023), although there is a caveat to that later on in the post.
4x Spending Categories
Added/Revamped 4x Categories
Amex has added/expanded some 4x spending categories
Transit purchases including trains, taxicabs, rideshare services, ferries, tolls, parking, buses, and subways (New)
Monthly wireless telephone service charges made directly from a wireless telephone service provider in the U.S. (New)
U.S. purchases made from electronic goods retailers and software & cloud system providers (formerly U.S. purchases made from computer hardware, software, and cloud computing providers) – That's in keeping with one of the 1.5x categories on the Business Platinum card.
The latter could be a great new benefit for people who make a lot of purchases from Best Buy as that'll now be eligible as an electronic goods retailer like it is on the Business Platinum card. For gift card resellers and people who participate in buying group deals, maxing out the $150,000 spending allowance in 4x categories might not be too hard in that category alone.
The ability to earn 4x Membership Rewards on cell phone bill payments could make this the best card to use for those bills thanks to a new insurance benefit that's also been added (more about that in a separate category).
American Express provides this page which lists some examples of eligible merchants in each spending category across its various different cards. Note that the list of eligible merchants isn't comprehensive, but it does help confirm some things.
These new spending categories are already in force for Business Gold cardholders.
Removed 4x Categories
It's not all good news on the 4x front though. Two categories that formerly earned 4x Membership Rewards on the card will have be removed:
Airfare purchased directly from an airline
U.S. shipping
Losing 4x on airfare will be disappointing for some, but the removal of shipping will likely be a massive loss for a wider range of businesses. For those businesses, losing the ability to earn up to 600,000 Membership Rewards points on the card will mean it's no longer worth keeping the card.
Although these two spending categories are being removed, existing cardholders will still be able to earn 4x on airfare and shipping through January 31, 2024.
New List Of 4x Categories
Here's the full list of 4x categories going forward:
Purchases at US media providers for advertising in select media (online, TV, radio)
U.S. purchases made from electronic goods retailers and software & cloud system providers
U.S. purchases at restaurants, including takeout and delivery
U.S. purchases at gas stations
Transit purchases including trains, taxicabs, rideshare services, ferries, tolls, parking, buses, and subways
Monthly wireless telephone service charges made directly from a wireless telephone service provider in the U.S.
This has always been the case, but in case you weren't aware the Business Gold card only earns 4x Membership Rewards points on your top two categories each billing cycle and it's only on your first $150,000 in combined purchases each calendar year. You can have more than one Business Gold card though, so if your spending exceeds $150,000 each year in eligible categories, you can have multiple cards in order to earn up to 600,000 Membership Rewards every year on each one.
For example, let's say your business spends $50,000 per month on advertising through Google. You could have four Business Gold cards and switch them out each quarter to max out the $150k spending limit, thereby earning a total of 2,400,000 Membership Rewards each year on that spend.
New Monthly Credits
The Business Gold card is adding two new monthly credits:
Flexible Business Credit – $20 in statement credits each month for U.S. purchases at FedEx, Grubhub and office supply stores
Walmart+ – $12.95 in statement credits each month for a monthly Walmart+ membership
That Walmart+ benefit matches the one available on personal Amex Platinum cards, so there's some overlap there if you already have that card.
The FedEx/Grubhub/Office supply stores monthly credit is much more interesting though. It makes the card more coupon book-y, but I'll take it for $240 in potential credits each year. The benefit terms for this particular benefit include the following (my bolding):
Eligible purchases do NOT include fees or interest charges, purchases of travelers checks, purchases or reloading of prepaid cards, or purchases of other cash equivalents. Purchases by both the Basic Card Member and any Additional/Employee Card Members on the enrolled Card Account are eligible for statement credits. However, each Card Account is only eligible for up to $20 in statement credits per calendar month, for a total of $240 per calendar year in statement credits across the Card Account. Purchases of prepaid or gift cards from third-party retailers for use at these participating partners are not eligible for this benefit.
Although there's that exclusion for gift card purchases, I'm not convinced that Amex will be enforcing things that strictly. I therefore suspect that if you were to buy a $20 gift card in-store at Staples or Office Depot/OfficeMax or a third party gift card online from staples.com, you'll get the $20 back in statement credits. (Update: I'd misread that bolded section. As Mark has pointed out in the comments, this exclusion refers to the fact that you won't get a $20 statement credit by buying a gift card for Staples, Grubhub, etc. at a third party retailer like from a gift card rack at Lowe's.)
That'll be the easiest way to max out the benefit each month unless you spend $20+ at Grubhub each month. Although it's not mentioned on the main page, the terms state that this credit can also be used at Seamless seeing as that's another food delivery service owned by Grubhub.
The inclusion of FedEx is less useful than it would've been in the past seeing as you'll no longer earn 4x on shipping on the card. Having said that, there are often FedEx Amex Offers that only appear on business cards, so the $20 credit can be stacked with those.
Note that this benefit requires enrollment, so be sure to do that before making any purchases at the eligible retailers.
Increased Annual Fee
Another big change is that the card's annual fee will be going up from $295 to $375 starting on February 1, 2024 – an increase of $80 per year. Needless to say, this isn't a positive development, but that increase can be more than mitigated thanks to the new statement credits listed above (there's more assessment about that at the end of this post).
3x Membership Rewards At AmexTravel.com
This new benefit has limited appeal, but might help mitigate some of the loss of the 4x on airfare for businesses that used their Business Gold card in that category.
Cell Phone Protection
In addition to being able to earn 4x Membership Rewards on monthly wireless telephone service charges made directly from a wireless telephone service provider in the U.S., the card now has a generous cell phone protection benefit.
This benefit is described as follows:
You can be reimbursed the lesser of your repair or replacement costs following damage, such as a cracked screen, or theft for a maximum of $800 per claim when your cell phone line is listed on a wireless bill and the prior month's wireless bill was paid by an Eligible Card Account. A $50 deductible will apply to each approved claim with a limit of 2 approved claims per 12-month period.
This newly added benefit could make the Business Gold a keeper card for those with expensive cell phones who are prone to damaging them or having them stolen. *cough*Nick Reyes*cough*Nick Reyes*cough*
Removal Of 25% Airline Bonus
You might be familiar with the Business Platinum card's 35% rebate when redeeming Membership Rewards points on flights in premium cabins with all airlines or in economy on the airline for which you've selected for your airline fee credit. If you don't have a Business Platinum card, the Business Gold card offered a similar – but less generous – rebate of 25% of your points back.
That benefit is being removed with effect from February 1, 2024. I doubt it'll impact too many readers, but it's worth being aware of in case it's a benefit you were planning on taking advantage of in the future.
Things Are Looking Rosy
Back in 2019, Amex added the ability to get the personal Amex Gold card as a rose gold colored card. Up until now, that hadn't been an option on the Business Gold card, but that option is now being added for cardholders.
Final Thoughts
I imagine people's and business's reactions to these changes will range from mild excitement to downright horror depending on which 4x spending categories they use and how easy it'll be for them to redeem the newly added statement credits.
The $80 increase in the annual fee is obviously a negative change, but this might be a rare occasion where the change in benefits and spending categories make that annual fee increase more than pay for itself. That'll obviously depend on your own personal (well, business) situation, so you'll have to do the math to see if it makes sense for you.
For me personally, these changes make the Business Gold card a much more compelling offering. You previously needed to be spending a lot of money in 4x categories to justify the card's $295 annual fee. That's still the case to an extent, but the addition of the monthly statement credits have greatly altered the math.
Let's ignore the Walmart+ membership statement credits for now and the loss of a couple of 4x spending categories. You're now going to be paying an extra $80 per year for the card, but will be able to get $240 in statement credits over the course of a year. Even if you only valued those credits at 33.3% – an incredibly low percentage given how easily it looks like they can be redeemed at office supply stores – you'll still break even versus the previous annual fee. Valuing those credits at a still somewhat-conservative 80% (considering you can likely buy a $20 Amazon gift card at Staples and get that credited back), you'll be getting $192 more value in exchange for paying an extra $80 in annual fees. That still won't be worth it for some, but it does make me more likely to pick up more Business Gold cards, especially when there are NLL (No Lifetime Language) offers available in order to earn bonus points from a welcome offer too. Seeing as I also do a fair bit of gift card reselling, having the ability to earn 4x Membership Rewards points at Best Buy is awesome too.
The biggest downside of these changes is the removal of shipping as a 4x category. That makes the Chase Ink Business Preferred card the seemingly best option for people/businesses with high shipping expenditure seeing as that card offers 3x Ultimate Rewards on up to $150,000 of spend on shipping per year. The downside with that option is that if you're over 5/24, that won't be available to you either unless you already have any Chase Ink cards that you can product change to an Ink Business Preferred.
If you have an old Amex SimplyCash Plus Business card, that still earns 3% on shipping on up to $50,000 per year. Other cards good for shipping include the Marriott Bonvoy Business American Express Card (4x) and Hilton Honors American Express Business Card (6x).
Overall though, these are – on balance – positive changes that for many will add value as a Business Gold cardholder.
What do you think though? Are you in the mild excitement camp, the downright horror camp or somewhere in between? Let us know in the comments below.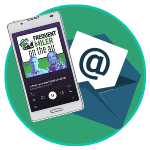 Want to learn more about miles and points?
Subscribe to email updates
 or check out 
our podcast
 on your favorite podcast platform.