One of the many uses of Marriott Bonvoy points is that they are transferable to a diverse selection of 38 different airline partners. In most cases the transfer ratio is 3 Marriott points to 1 airline mile. However, it used to be that, if you transfered 60,000 points to an airline partner, you'd get 25,000 miles instead of 20,000. This made the transfer ratio 3 to 1.25, a much better deal and something that ccould be useful in obtaining some hard to come by currencies like JAL (particularly for those folks that are awash in Marriott points – unlike me).
Last year, Marriott announced that it was ending the the 5,000 miles conversion bonus with American, Delta, Korean and Avianca. At that time, we anticipated that the transfer bonus to United could be next.
United was a slightly special case. Marriott Bonvoy points could be converted at 3 points to 1.1 miles, in addition to the 5,000 bonus miles for converting 60,000 points. Now, Marriott has changed the transfer rate to 3 points to 1 mile, like with other airlines. However, at the same time, Bonvoy is doubling the bonus for converting 60,000 points to 10,000 miles instead of the previous 5,000.
The News
Marriott Bonvoy members who convert 60,000 points to United Miles will now receive 10,000 bonus miles instead of the 5,000 awarded previously.
At the same time, the 10% bonus on points transfers to United has been eliminated and the transfer rate is now 3 to 1, just like other airlines.
See Marriott's full list of airline transfer partners here.
Quick Thoughts
I've only taken advantage of Marriott's points-to-miles transfer once, as it's more difficult for me to efficiently generate their points (as opposed to Hilton and Hyatt). That said, there's a significant chunk of folks that linger with 7- and 8-figure balances for which this avenue has been a productive use…especially as Bonvoy award prices climb.
For folks transferring points in chunks of 60,000, this United change is a positive one. Previously, 60,000 points could be converted to 27,500 miles. Now, with the new 10,000 miles bonus, you'd get 30,000, effectively changing the rate on these transfers to 2 Bonvoy Points to 1 United Mile.
It does disadvantage anyone looking to use Bonvoy Points to top up for a United Mileage Award, as you must transfer 60,000 points to get the bonus. If you just wanted 5,000 miles, you'd have to transfer 15,000 Bonvoy Points, where previously you'd have only had to transfer 13,636.
Even so, I still think this is a net positive change for most folks who use the program and it makes United a halfway reasonable transfer destination…especially in comparison to the other domestic options on offer.
(h/t: Loyalty Lobby)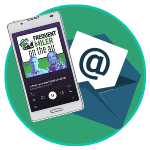 Want to learn more about miles and points?
Subscribe to email updates
 or check out 
our podcast
 on your favorite podcast platform.