Do you know which hotel program rewards its members the most for paid stays? If you thought there was a clear answer to that question, we'll leave you questioning what you think you know by the end of this week's Frequent Miler on the Air. Sure, we love Hyatt for the many ways its program can be rewarding for top-tier elites, but when it comes to rewards earned on paid stays, the major programs come in surprisingly close.
Elsewhere on the blog this week, we talk about mattress running Hyatt's newest promotion, things that might surprise you about the Ink cards, my adventures chasing 80K Choice points, 6 Marriott elite nights, 6K Marriott points, and a $25 gift card for $320 — and my latest fishing expedition for a free cruise. Watch, listen, or read on for more from this week at Frequent Miler.

00:00 Intro
00:45 Giant Mailbag: Inking success
05:45 Card Talk: IHG Premier and IHG Premier Business cards
12:35 Award Talk
12:37 ANA First class awards via Virgin Atlantic devalued
17:11 Etihad First Class apartments booked
22:35 What crazy thing….did Amex do this week? The Points Parade marches on
30:11 Main Event: Which is the most rewarding hotel loyalty program?
1:11:06 Question of the Week: When traveling abroad, should I choose to pay in local currency or US dollars? What's the best way to get cash?
Subscribe to our podcast
We publish Frequent Miler on the Air each week in both video form (above) and as an audio podcast. People love listening to the podcast while driving, working-out, etc. Please check it out and subscribe. Our podcast is available on all popular podcast platforms, including Apple Podcasts, Spotify, and many more.
Alternatively, you can listen to the podcast online here.
This week on the Frequent Miler blog…
If you have to pay for your stays, which program is the most rewarding? Interestingly, I find the most valuable measurement here to be the comparison with elite status — but without using the chain's credit card. The reason that's the most interesting to me is because I don't pay for a lot of hotel stays — and when I do, there's often either an Amex or Chase Offer that will make using a specific card a better choice than even the chain's card. All that said, the fact that all of the chains are so close means that I'll often throw the comparison out the window in light of the great Capital One Shopping payouts we've seen (we've seen targeted offers of 24% back at IHG, 18% back at Marriott, etc). Oftentimes, the best available portal rebate will make for a clear winner in my experiences.
I have been very tempted to mattress run Hyatt's latest promotion. You might wonder why I want to mattress run it. I don't have Globalist status, but I do have Globalist friends who would presumably be willing to make Guest of Honor bookings for me. That's true, but sometimes I'm looking to make a booking late at night or when availability is tight and you can only transfer Hyatt points between Hyatt members once every 30 days, so there are times when it would be convenient to have Globalist status for myself. The problem is that I don't really need 60 nights. However, with this promotion, it might be cheap enough to get me within striking distance. We'll see . . .
While Wyndham may not be your first-choice hotel program, the metric that's most important in determining whether or not it should be is the value of the points. Rather than make up numbers without no basis beyond our subjective opinions, Greg regularly collects data to determine an objective valuation for hotel points. This post offers our latest observed value for Wyndham Rewards points. Something that stands out to me here is that it is very reasonable to expect to get more value out of the 15,000 annual anniversary points from the Wyndham Earner business card than the cost of the $95 annual fee, even if you don't try to maximize by using those points for Vacasa.
This post was choc full of nuggets of wisdom, including the fact that it is possible to get approved for a second Ink Cash card for the same business and that it may be possible to get approved right now even if you're over 5/24. The chance to earn a welcome bonus of 90,000 points on a card with no annual fee — not to mention the chance to choose between two different cards with that kind of bonus — is really a standout opportunity even in an environment full of great offers. These offers are unlikely to stick around forever and we often say that you have to strike while the iron is hot. If these cards have been on your radar, I'm not sure what you're waiting for.
Speaking of hot irons, Amex is hot off the presses with yet another incredible pair of offers on the Platinum and Gold cards, adding $200 on top of the previous bonuses (which were already terrific offers on both cards). Only some people have the ability to generate a referral link for the best offer, but we rotate reader links onto our Best Offers page every day so that you can always find the best publicly-available offer here at Frequent Miler. Add a great new extra U.S. Supermarket bonus for the person referring a new customer and the points parade marches on. Get Greg's analysis of all the top current offers in this post.
I recently scored 80,000 Choice Privileges points, a $25 Amex gift card, six Marriott elite nights, more than 6,000 Marriott Bonvoy points, and a 3-night hotel stay for $279 + $40 in taxes. All I had to do was attend a Bluegreen Vacations sales presentation — and while it went way over the expected timeframe, it wasn't that painful. As you would likely expect, we didn't buy anything, but I'd be happy enough to do this again given the incentives.
Here, fishy fishy! I spent a little time dipping my toes in the Ocean match in Atlantic City last weekend so that my family could take yet another "free" cruise (this time without port taxes for the first two passengers!). As it turns out, a reader pointed out that status for those of us who have matched after 3/1 is being extended to the end of June next year, which I think means that I'll end up with two free cruises. Once my wife does the match, that should be two more. Ahoy, matey! We could get used to these really cheap cruises.
The Frequent Miler team hosts a monthly "Ask Us Anything" live event on Youtube on the first Wednesday of every month. In this post, Carrie shares the details of our early March AUA. Mark your calendar for the first Wednesday night each month to ask questions of your own.
I'm including this quick read because we've talked about the ANA first class sweet spot plenty of times on the podcast in recent months. Unfortunately, that even includes just last weekend, when I said that I feared this sweet spot wasn't long for this world with Virgin Atlantic joining SkyTeam. I don't know if it was actually the SkyTeam membership that caused this (or, as Greg supposed, perhaps it had more to do with that recent flood of first class availability), but whatever the reason my prediction came true much sooner than I would have liked. I'm excited that we'll get a chance to experience it, but I am disappointed that Virgin has yet again devalued awards with no prior notice and no notification of members.
This is yet another "quick deal" post that I wouldn't ordinarily include in our week in review, but I felt like the opportunity here was worth a call-out for weekly email subscribes since you can now earn 2 transferable points per dollar spent on all Lyft rides. It just wouldn't make sense to earn 1 individual airline mile per dollar for rides when you could earn 2 points that could transfer to American Airlines, United, Hyatt, Turkish Miles & Smiles, or all of Bilt's other great transfer partners. Since anyway can join Bilt Rewards, it just makes sense to set yourself up to pick up these easy points for Lyft rides.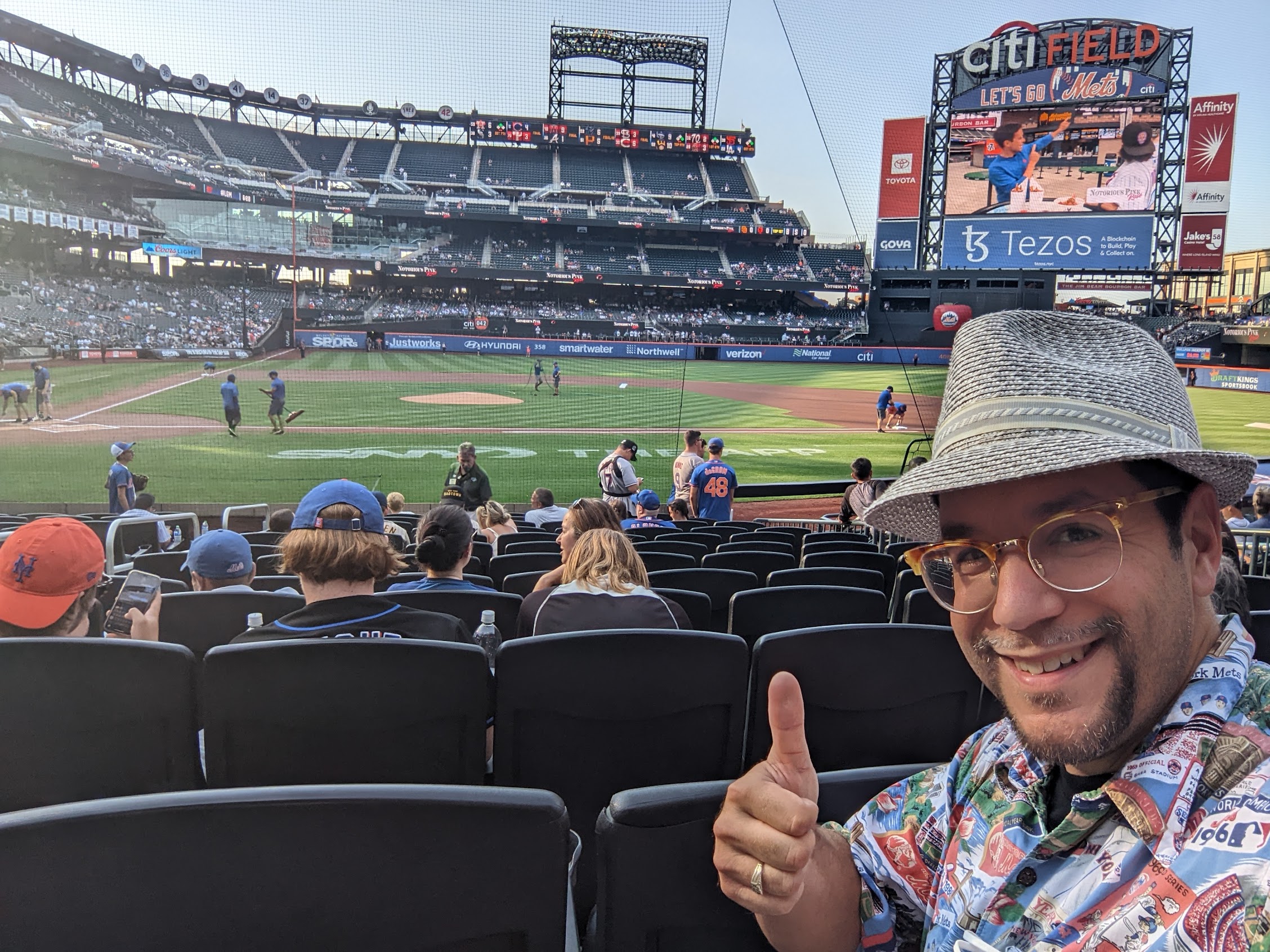 I beg forgiveness for including not one, not two, but three shorter-form posts in this week in review, but I wanted to highlight this opportunity from Capital One. Unfortunately, the great seats for 5,000 miles each have sold out most (all?) April and May games, but I wanted to highlight the fact that this is back so readers can mark their calendars. Last year, they released June and July games on April 28th. I have no idea whether they'll follow the same schedule this year, but I'll certainly be on the lookout for summertime games because these seats are right next to the field in most parks — it's just a fun sports experience that seems like a ridiculous value at 5K Capital One miles per seat. I should call out the fact that this latest release was a bit of a mess — some readers had orders cancelled a day after placing them. I'm hoping that was a one-off glitch since these tickets seemed to go over very well last year.
---
That's it for this week at Frequent Miler. Keep your eye out for this week's last chance deals.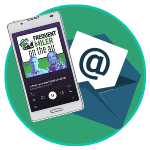 Want to learn more about miles and points?
Subscribe to email updates
 or check out 
our podcast
 on your favorite podcast platform.