Mile Madness wraps up
Last weekend, we celebrated the Mile Madness tournament with a celebration event in Charlotte, NC. Mile Madness was a competition held in March to see who could earn the most points, miles, and dollars through manufactured spend (spending in ways that earn rewards but result in getting all or most of one's money back). Each contestant was limited to a starting pool of $5000 (which they supplied) and could not spend more until they had cycled the money (i.e. done something to spend the money and then get it back). Rather than participating, I judged the tournament, and Matt from Saverocity organized both the tournament and the celebration event.
In Charlotte, I rewarded the winners in various categories with small bags of peanut M&Ms which I hurled across the room. While I nearly decapitated a few attendees, I believe that no one was seriously hurt with the possible exception of an M&M or two.
We also declared the overall winner to be The Miles Professor. The Miles Professor somehow managed to accumulate the equivalent of almost $5000 in profit for the month. Even better, she spent less time on task than any other contestant. As a result, she earned (based on Fair Trading Prices) an estimated $348 per hour! She discusses some of her MileMadness techniques here.
Please check out the updated MileMadness Scoreboard for full details.
Regarding the MileMadness event
Approximately 100 people bought tickets to the event. Some of the contestants and a few manufactured spend gurus gave fantastic talks. Outside of the presentations, we mingled and talked and shared secrets. It was my opinion, which was shared with everyone I asked, that this was the best miles & points gathering I've ever attended. To see what others have said, here is a list of posts about the event (borrowed from Travel Blogger Buzz):
Why was this event so great? I can think of a number of things that made it special:
Terrific speakers and attendees: From my point of view, every one of the speakers was interesting, insightful, and often very funny (I'm not including myself since I didn't watch my speech). The audience was highly engaged throughout, and were great to talk with during breaks.
Narrow focus: Everyone there was interested in manufactured spend. When everyone in the room shares a common interest, you'll find you always have a lot to talk about!
Limited size: Other miles & points related events, such as the Chicago Seminars and Frequent Traveler University, often have 400 or more attendees. We limited this one to just over 100. It made a huge difference.
One room, round tables: All of the presentations were held in a single room with a bunch of round tables throughout the room. With this configuration, people mingled more within their table than they would have with rows of seats. And, more importantly, we all shared the same experience. At larger events, there are usually two or three talks going on at any one time in separate rooms.
No sponsorship or profit: We sold tickets for the sole purpose of getting enough money together to pay for the event. And, we used discounted Hyatt gift cards to stretch those dollars further (Matt @ Saverocity lays out the full finances and other behind the scenes planning info here). By not seeking or accepting sponsors, we avoided any sense of of being "sold to" during the event.
Will we do it again? You bet! It was so much fun that we're already working out the details of the next one and will announce it as soon as we can.
What about other events?
Despite the fact that I loved the Mile Madness event. I still always enjoy the old standbys. Frequent Traveler University (FTU) is usually held twice per year at different locations. And, the Chicago Seminars is held every October, near the Chicago airport (ORD). These events are best for beginners, or for those who enjoy meeting and talking with other frequent flyer and miles & points enthusiasts. For those more advanced, FTU is starting an advanced series to be held in Chicago in July, and again in September. Both are sold out, but this thread discusses how to transfer tickets so you might be able to buy one from someone else if you're eager. I will not be at the July FTU Advanced (my family will be in Switzerland at that time enjoying the points and miles we've accumulated).
For those who are interested, here is my upcoming presentation schedule:
September 26-28: FTU Advanced. Chicago
October 17-19: Chicago Seminars
Mile Madness #2: TBD (note: I put this last because the date is not set. It does not imply that it will necessarily occur after Oct 19).
FTU: TBD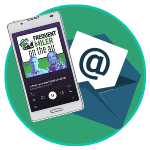 Want to learn more about miles and points?
Subscribe to email updates
 or check out 
our podcast
 on your favorite podcast platform.