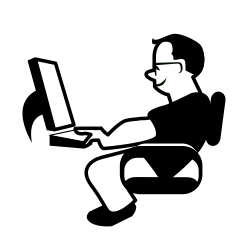 High level airline elite status comes with many valuable perks such as free domestic first class upgrades (when available), elite security lines, waived fees (such as free checked bags, and free changes to award bookings), improved availability of award seats, and more.
I used to earn elite status the old fashioned way: I flew often for work and vacation; I stuck to one airline as much as possible; and sometimes I paid for trips that could have been booked using miles just so I could earn more elite qualifying miles.
Now that I'm on my own work-wise (see "Up in the air"), earning elite status the old fashioned way is no longer viable.  I no longer have someone else paying for most of my trips.  As a result, I'm now more motivated than ever to use miles instead of cash.  And, when I use miles I give up the opportunity to earn elite qualifying miles.
I currently have Platinum status with Delta.  Detroit is my home airport and a major Delta hub, so I expect to continue to fly Delta most of the time.  Should I give up my elite status?  I really don't want to.  My favorite perk of Delta's Platinum status is the ability to make award reservation changes for free.  To me, this perk makes my miles much more valuable.  I can book travel speculatively whenever I see good award redemption options, and I can change the reservations whenever my actual plans become more clear.  Since I first obtained Platinum status last December, I've used this perk about a dozen times.  No, I'm not willing to give it up.
As background, MQMs stand for "Medallion Qualifying Miles" and are Delta's version of what most other airlines call EQMs (Elite Qualifying Miles). MQMs are completely different from the regular kind of Delta SkyMiles that can be redeemed for travel. MQMs can't be traded for anything at all. Instead, they are used to earn elite status. Delta requires 25000 MQMs per year to reach Silver status, 50,000 per year to reach Gold status, 75,000 per year to reach Platinum status, and 125,000 per year to reach top level Diamond status.
My goal is to keep Platinum status, so I'll have to accumulate 75,000 MQMs this year.  A great feature of Delta's elite program is that MQMs earned above the amount used to reach your level of elite status roll over to the next year. Last year I managed to earn close to 100K MQMs, so almost 25K rolled over to this year.  I need to earn at least 50K MQMs this year to maintain my status.
Mileage running
Most people handle my dilemma by mileage running.  The idea is to look for cheap fares and crazy routings that result in a very low cost per elite qualifying mile.  A great mileage run is considered to be one in which the cost per MQM is 3 cents or less.  It is not easy to find deals like that, however, so one should expect to average about 5 cents per MQM.  Some of the cost of doing this is offset by earning not just elite qualifying miles, but redeemable miles as well.
If I were to mileage run for 50,000 MQMs, I would expect to pay about $2500 in airfare altogether.  In exchange, I would earn about 100,000 redeemable miles, worth $1290 in Fair Trading Prices.  Along the way, I would also have many trips to the airport, many parking fees, and many adventures both good and bad.
I've dabbled in mileage running before.  See, for example, "Mileage Run Shopping: Buying 162,000 Miles for $500."  I don't mind flying just for the sake of flying, but I don't love it either.  When opportunities arise to mix a desired destination with a mileage run (such as with "The Family Mileage Run") I'm much happier.  I'll probably continue to do a few of these each year, but I'd rather not make this the primary means for achieving my goals.
Mileage running via credit card spend
An alternative to mileage running is to earn elite status through high levels of credit card spend.  There are two Delta branded credit cards that reward you with MQMs for meeting high spend thresholds: The Platinum Delta SkyMiles card, and the Delta Reserve card.  With the Platinum card, you get 10,000 MQMs after $25K in spend (within a calendar year), and another 10,000 MQMs after $50K in spend.  Similarly, with the Reserve card, you get 15,000 MQMs after $30K in spend, and another 15,000 MQMs after $60K in spend.
American Express limits each individual to one personal Delta credit card and one business Delta credit card.  One person can sign up for both the personal and the business Reserve card and earn as much as 60,000 MQMs per year (on top of the 10K MQM sign-up bonus for each card).  The Reserve card is expensive, though.  At $450, the card is arguably worth it's annual fee for it's lounge club benefits, MQM earning potential, and free companion pass (starting in year 2).  However, one would be hard pressed to argue that the benefits of a second card are worth as much since the lounge benefits are duplicative.
Instead of carrying two Reserve cards, my strategy is to carry the $150 Platinum card (business) and the $450 Reserve card (personal).  With each card, I get a free companion pass which can arguably make up for the combined annual fees.  By spending $110K ($50K on the Platinum card and $60K on the Reserve card), I'll earn 50,000 MQMs each year.
Redeemable miles too
The Delta Reserve and Platinum card big-spend bonuses include redeemable miles along with MQMs.  So, once I spend $110K, I'll earn 50,000 extra redeemable miles.  Plus, when I achieve Platinum status, I'll take 20,000 redeemable miles as my Platinum Choice Benefit. In all, I'll earn at least 180,000 redeemable miles: 110K from base credit card spend, 50K from big-spend bonuses, and 20K from achieving Platinum status. (
Achieving big spend
To many, the idea of spending $110,000 across two credit cards each calendar year may sound impossible or insane (or both).  I've found, though, that for me it's not too hard.  I constantly look for opportunities to spend money via credit card and get most (or all) of it back.  For some ideas, see "Top 10 ways spend a lot of money (and get most of it back)."  My goal is to average $9200 per month across both cards.  As the end of each month nears, I check my spending and simply make Kiva loans to make up the difference.  I use the KivaLens web app to make bulk lending as easy as possible (see "Minimum spend requirements? Kivalens to the rescue").  This works for me because I have enough money in savings to pay off my credit card bills each month even when Kiva loans have not yet been repaid.  If you do not have enough in savings to do the same, I do not recommend this approach!
At what cost?
I often use 2% cash back credit cards as comparison points for schemes like these (see "The Cost of Credit Card Points").  If I were to spend $110,000 on a 2% cash back credit card instead of my Delta cards, I would earn $2,200.  So, it's reasonable for me to say that $2,200 is my cost for 50,000 MQMs and 180,000 redeemable miles.  Is that a good deal?  I think so.  I've previously argued that MQMs are worth about 3 cents each (see "How much should you pay for Elite Qualifying Miles?") and that SkyMiles are worth about 1.29 cents each (see "Fair Trading Prices").  At those rates, the value of 180,000 redeemable miles and 50,000 MQMs comes to $3,822 – significantly more than $2,200.
Related posts and links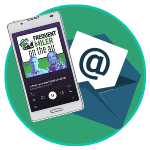 Want to learn more about miles and points?
Subscribe to email updates
 or check out 
our podcast
 on your favorite podcast platform.