Background: Million Mile Madness was the mad quest to earn a million points in one month. Throughout March, I did everything I could to earn as many points as possible while keeping within my ethical boundaries. During the month, I tracked all of the points that I expected, and I declared victory when the expected total topped one million.
Million Mile Headaches
Not everything went smoothly during my million mile quest. Last week, for example, I wrote about problems I had with SunTrust (see "Million Mile Headaches: SunTrust"). And, in March, I wrote about some issues I had with Sears (see "A setback from Sears"). Also in March, I published "Bumps in the road" where I told the story of my botched attempt to get 15 points per dollar when buying items from Lowes. This is a continuation of that story…
Recap of what went before
I started the month with a plan to earn 75,000 points from Lowes as follows: 1) Use credit cards that earn 5X at office supply stores to buy Home Improvement gift cards at Office Depot; 2) Go through an online portal that offers 5 points per dollar at Lowes and buy physical Lowes' gift cards. Pay with the Home Improvement gift cards; and 3) Go through the 5X portal again to buy $5,000 worth of merchandise and pay with Lowes' gift cards. If all had worked as planned, I would have earned 15 points per dollar and therefore 75,000 points from buying $5000 worth of merchandise (which I would then resell).
The first $3500 worth of gift card purchases seemed to go smoothly. I bought out all of the Home Improvement cards available at my local Office Depot. I registered each card and then went online through a portal to buy Lowes' gift cards. The gift cards arrived at my house and all portal points posted as expected.
So, with that success under my belt, I drove to a distant Office Depot to buy more Home Improvement cards and I used those cards to buy more Lowes' gift cards. To make a long story short, a computer glitch prevented the new orders from going through, and Lowes' re-credited my Home Improvement gift cards which I had previously thrown away thinking that they had been used up. I had to find the original purchase receipt from the Office Depot to get my money back. And, in fact, I received a refund check from InComm (the company behind the Home Improvement cards) a few weeks later.
You can read the full story here: Bumps in the road.
Preparing to buy
Once Lowes' fixed their computer glitch, I was ready to try again. I still needed $1500 more of Lowes' gift cards. This time, when ordering the gift cards, I paid $4.99 per card for overnight delivery. It was March 26th, and time was running out for my challenge. When the cards arrived the next day, I now had about $5000 worth of Lowes' gift cards. Or so, I thought…
My plan had been to buy $5000 worth of Nest Learning Thermostats 2nd Generation. These were top sellers on Amazon.com so I knew they would sell quickly. With my 10% off movers coupon, I still would lose money on the whole deal (due to sales taxes and seller fees), but I had calculated that the loss was worth it given all of the points earned.
One big (and one little) break
On March 27th, I found that someone had posted several Lowes' 10% off coupons on SlickDeals. This was great for me because I really was thinking of moving and would have liked to use my movers coupon for that move. So, I was able to use the SlickDeals coupon and keep my own for later. That was my little break for the day.
The bigger bonus came when I browsed to Lowes and discovered that the Nest Learning Thermostat 1st Generation was on sale! The sale price was lower than Amazon's usual price, and so I calculated that I would lose much less on this deal than I would have with the Nest II.
Uh oh
I clicked through to Lowes from an online portal, and added $5000 worth of thermostats to my cart. When I went to pay, I discovered a problem. Four of my $500 Lowes' gift cards couldn't be applied to the order. Something was wrong.
I called Lowes and learned that those four gift cards had been affected by the same computer glitch that had caused me trouble before. But, unlike those orders, Lowes had sent me these gift cards as if everything was fine. Once again, my Home Improvement gift cards had been re-credited, but I had long since thrown them away (I'll never do that again!).
I repeated the earlier process of requesting the old receipt from Office Depot and emailing it to InComm. As with the previous time, I asked for my refund as a check rather than replacement gift cards. This check also arrived in a few weeks.
Final order
I ended up buying just $3000 worth of thermostats. When they arrived, I sent them to Amazon for their fulfillment program and they sold out quickly. I probably could have broken even or even made a profit by selling these through other channels, but I was happy to have the Lowes chapter behind me.
Learn about Million Mile Madness: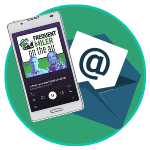 Want to learn more about miles and points?
Subscribe to email updates
 or check out 
our podcast
 on your favorite podcast platform.