Background: Early in January, I introduced the idea of challenging myself (and anyone foolish enough to join me) to earn a million points in one month. So, starting March 1, I'll do everything I can to earn as many points as I can while keeping within my ethical boundaries. As a reminder, I don't expect that a million points will have been credited to my account by March 31st: points often take quite a while to get credited. Instead, I'll track all of the points that I expect, and I'll declare victory if the expected total is over a million. Oh, and to keep things challenging, I will try to keep my net costs below $1,000.
Previous Million Mile Madness posts include:
Credit Card churn planning
In order to earn a million miles in a month, I plan to sign up for lots of credit cards with the best signup offers. These won't get me all the way to a million points, but they'll go a long way. First, though, I need to plan carefully. In this post, I'll discuss my thoughts and plans concerning Chase credit cards, and I'll follow up in future posts with similar discussions about Amex, Citi, and others.
Current cards
With Chase, if you already have a particular credit card, you can't get the same exact one again. Even if you cancel the card, you are not eligible for another signup bonus if you get that card again. Some say that you can get the bonus again if you wait two years after cancelling, but I don't have personal experience with that, nor do I have time to wait two years for this challenge. One area where that rule isn't followed is with business cards. In my experience, you can get another card and get the signup bonus again if you sign up with a different business. In my case, I have two businesses, so I have successfully signed up (and received the bonus) for two Ink Bold cards. Another case where the rule doesn't hold is where there is a card with the same name, but it is considered a different product by Chase. For example, there are two versions of the Sapphire Preferred card: one is a Visa and the other is a MasterCard. While Chase doesn't seem to like people to have both, they will award the bonus for each if you manage to convince them to give you a second card (or if you cancel the other card first).
Anyway, that was a long winded way of saying that its necessary for me to review the Chase cards I already have (or have recently cancelled) before planning a new churn. Here's what I currently have:
Ink Bold, business 1
Ink Bold, business 2
Sapphire Preferred Visa
British Airways Visa
Marriott Premier Visa
Priority Club Visa
I also cancelled an Ink Bold card last year, but it was a prior generation of the current Ink Bold card and so is not relevant. Of the cards listed, only one of the Ink Bold cards is due soon for its annual fee.
In order to get approved for new cards, its usually necessary to give up old Chase cards or let Chase move credit from one to another. For this churn, I'm willing to give up the Ink Bold card that will soon be due for its annual fee. I'm also willing to give up my Marriott card now that Marriott has severely devalued their program. I used to highly value the category 5 free night certificate earned each year with this card, but now there are far fewer desirable category 5 properties. See this post by LoyaltyLobby for details. I also wouldn't mind giving up my Sapphire Preferred card (since that will free me up to get the MasterCard version in the future) or my British Airways card.
My Plan
I would like to signup for the following offers:
United MileagePlus Explorer card 55K bonus + $50 statement credit
Freedom card, which offers 5X this quarter at gas stations, drug stores, and Starbucks for up to $1500 in spend.
Ink Plus 50K bonus after $5K spend, business 1
Ink Plus 50K bonus after $5K spend, business 2
United MileagePlus card
This FatWallet thread details how to get targeted for the United card offer. I just tried it and it worked. I'm hoping that it will still be available on March 1!
Freedom card
In my experience, Chase won't usually approve two new personal cards in the same month, so my thought here is to downgrade an existing card to the Freedom rather than apply new. That means giving up the 10K signup offer for the Freedom card, but I think its worth it to avoid a credit pull. In the next few days I'll call Chase and ask to downgrade one of my cards (probably the Sapphire Preferred). That way, the Freedom card will be ready to go in March. Plus, if the United card offer is no longer available in March, I'll be well positioned to sign up for the Sapphire Preferred MasterCard.
Ink Plus cards
I don't know if this will work, but I'm hoping that I'll be able to qualify for two Ink Plus cards on the same day. The primary difference between the Ink Bold and Ink Plus cards is that the Bold cards are charge cards that have to be paid in full each month, whereas the Plus cards are credit cards in which you can run a balance from month to month. I think it will be an easy argument to make that I want the ability to run a balance on my cards which is why I want the Plus cards (even though I don't plan to actually use that feature…). After applying for these cards, I'll call Chase's business reconsideration line. In order to free up credit for these new cards, I'll offer to cancel one of my old Ink Bold cards, and I'll offer to cancel or move some credit from one of my personal cards (most likely the Marriott card).
For all of the above cards, once approved, I'll ask Chase to rush the cards to me since I need them right away for planned purchases.
My hopeful tally
If I manage to sign up successfully for all of the cards listed above, I'll qualify for signup bonuses totaling 155,000 United miles and Ultimate Rewards points. Now look at the spend I hope to put on each card:
United card: Requires $1K spend = 1000 additional miles.
Ink Plus cards: Require $5K spend each. If spend is entirely within 5X categories (e.g. office supplies, etc), then total would be 2 X 5000 X 5 = 50,000 additional points. In future posts I'll speak more to how I hope to achieve this. You can get some ideas from this post.
Freedom card: If I spend $1500 within its 5X quarterly categories, then I'll earn 1500 x 5 = 7500 additional points
So, all-in, I can earn up to 155,000 signup bonus miles & points plus 58,500 additional miles & points for a grand total of 213,500 miles & points all from Chase!
Reader Feedback
Please let me know what you think about the above plan. Do you have other ideas or suggestions?
Related Posts & Pages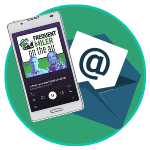 Want to learn more about miles and points?
Subscribe to email updates
 or check out 
our podcast
 on your favorite podcast platform.