Background: Million Mile Madness was the mad quest to earn a million points in one month. Throughout March, I did everything I could to earn as many points as possible while keeping within my ethical boundaries. During the month, I tracked all of the points that I expected, and I declared victory when the expected total topped one million.
It wasn't easy to earn a million points in one month. I started the month with a burst out of the gate by signing up for 11 credit cards in one day. I was approved for 10 of the cards and I earned 516,000 points from sign-up bonuses (you can read the details here: Million Mile Madness: The big churn story). Then, the hard work began. With 484,000 points still to earn, I had to find a way to average approximately 24,000 points every weekday for the rest of the month. My approach for acquiring most of those points and miles was to buy and sell: Earn as many points as possible while buying items and resell those items for as little loss as possible.
Preparations
In the months leading up to my Million Mile Madness challenge, I tested many different scenarios for earning points through purchases. I looked for opportunities to get points for buying gift cards and for using the gift cards. That's known as a double dip. I also looked for (and found) a few instances where one could get points for buying a gift card, then get more points for using that gift card to buy a different gift card, and then finally get even more points when using the latter gift card to buy merchandise. These were triple dip opportunities. Each of these opportunities made use of shopping portals and, often, credit card category bonuses to increase points earned. For details about some of the tests I ran, please see "Million Mile Madness: Preparing to buy & sell."
Watching for deals
The site SlickDeals was my best friend that month. For each of the merchants where I knew I could earn lots of points, I setup email alerts within SlickDeals. I wanted to be alerted to hot deals as they appeared. This proved to be a huge help, especially for deals from Staples and OfficeMax.
Buying like mad
Whenever a great deal would pop up, I quickly did some research to see if I could resell the item easily. My first stop was always to Amazon.com to see if Amazon would let me list the item as new and use their Fulfillment by Amazon service for the resale. I would also check to see the price I would likely be able to sell the item for and I would get an estimate of Amazon seller fees (see "Tips for selling on Amazon"). If, after the research, I still thought the deal was good, I would then initiate a double or triple dip purchase. For example, when I found great deals at Staples, I clicked through from TopCashBack (5.5% cash back at the time) and paid with my Chase Ink Plus card (which offers 5 points per dollar at Office Supply stores). For an OfficeMax deal, I clicked through the Ultimate Rewards Mall to OfficeMax (the mall offered 5 points per dollar at the time) and paid with my American Express business card with OPEN Savings which offers 10% cash back for OfficeMax.com purchases over $250. I bought many thousands of dollars worth of merchandise with methods like these.
Selling
When packages arrived at my house, I opened them to inspect the contents, then I logged onto my Amazon Seller account to print out packing slips and mailing labels. I repacked everything and set it all out by the front door for UPS to pick up. When just a few boxes were involved, this was easy. When many boxes showed up at once, it was a huge pain in the you know what.
Waiting
Once items were sent to Amazon, I simply waited for them to sell. Occasionally I had to adjust my prices to make sure I had the lowest price. Usually, the items sold out quickly as soon as they were fully checked-in (which could take up to a week). In one case, I had to edit the listing details to get the product to show up in searches on Amazon.com (and once I did that, the product sold quickly). In another case, Amazon decided to fight me in a price war. Every time I lowered my price, Amazon undercut me further. That was the only item in which I had expected to earn a profit, but I ended up taking a loss instead.
Kohl's
By far, the most buying and selling I did was with items from Kohl's. Through a double-dip I was able to earn 20 points per dollar. And, thanks to my wife having a Kohl's charge card, I qualified for 30% off coupon codes that they offered twice during the month. I bought small kitchen appliances, Disney headphones, toddler iPad cases, Bluetooth speakers, watches, and even a few robot vacuums. The worst loss I took was 21% (due to the price war I mentioned above), but most items earned a profit. Profits went as high as 50%, but most profits were in the 1.5% to 13% range.
Staples
At Staples I bought tablet computers, SSD drives, and portable external drives during fantastic sales. Profits ranged from 5% to 22% for these items.
Lowes
At Lowes I executed a triple dip to get 15 points per dollar, plus I used a 10% off coupon to save money. I bought a few thousand dollars worth of Nest Learning Thermostats. Even though the thermostat was on sale and I used the 10% off coupon, I still lost approximately 9.5% on this deal (for details see "Million Mile Headaches: Lowes, Round 2").
Drugstore.com
When Drugstore.com offered 20% off any health & beauty items, I found (thanks to SlickDeals!) that I could buy Fitbits for 20% off. When clicking through from a portal, the coupon didn't apply, so I gave up on shopping portals for this deal. Instead, I used the 20% off coupon and paid with a credit card that earns 5X at drugstores (my Citi ThankYou Preferred card, for 12 months). The Fitbits sold immediately and I earned a profit of about 10% on this deal.
OfficeMax
I only took advantage of one OfficeMax deal in March. A device called Ooma Telo was on sale at OfficeMax for a great price. I earned 5 points per dollar by going through the Ultimate Rewards Mall and I got 10% cash back by paying with an American Express business card with OPEN Savings. I only bought 4 of these, but I earned approximately a 14% profit.
Final tally… soon, very soon
Yes, I succeeded in earning a million points in one month, but there was another aspect to the challenge: my goal was to keep my net costs below $1000. That meant that when buying and selling items, there was very little room for error. At this point, I still have just a few items that remain unsold, so I can't yet give a final tally, but I expect to do so very soon.
Learn about Million Mile Madness: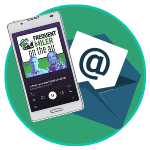 Want to learn more about miles and points?
Subscribe to email updates
 or check out 
our podcast
 on your favorite podcast platform.