I was wrong. I was wrong. I was wrong. Yep, I made (at least) three mistakes in my last two blog posts. Let's review:
1. JCB's Marukai card
In the post, "Buying miles and points and cash from the IRS with credit cards," I recommended the JCB Marukai card for paying federal taxes. Since the card earns up to 3% cash back, I figured it was a great way to earn a profit while paying taxes. Then reader Gagne wrote:
Somebody reported that PayUSAtax does not accept JCB Marukai card here:
http://www.flyertalk.com/forum/archive/t-1356003.html
But it's on Nov 6, 12 – not sure if rules changed or not.
Yep. It looks like this Marukai card runs on its own network and is usually, but not always, treated the same as a Discover card. Wacky. Anyway, it may be possible to pay taxes with this card, but most likely not. Oops!
2. Virgin Atlantic Gold status
In the post "Buying perks and points from the IRS with credit cards," I said that you could earn 40 tier points and get Gold status by spending $100K on the BOA Virgin Atlantic American Express card. Well, not really. Reader David wrote:
Virgin Atlantic Card only allows earning of 2 tier points per month, and 24 tier points per year. We cannot get to Gold (40 tier points) by credit cards alone.
So, I checked the terms & conditions and found that he was absolutely right. You can get to Silver, but not Gold. Oops #2.
3. Virgin Atlantic bonus points
So, while I was perusing the Virgin Atlantic credit card's terms & conditions, I discovered that I had made a mistake about the number of bonus points earned with high spend. In both posts referenced above, I had written that you earn 7,500 bonus points with $15K spend, and an additional 15,000 bonus points when you hit $25K spend. I was wrong (see the pattern?). In fact, you get an additional 7,500 bonus points when you get to $25K spend so that the total bonus points add up to 15K. Oops #3.
I've added notes and corrected the offending posts. My apologies if these errors have caused any trouble!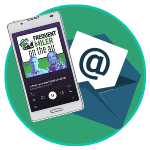 Want to learn more about miles and points?
Subscribe to email updates
 or check out 
our podcast
 on your favorite podcast platform.