On Friday I described my upcoming trip to New York City, and a challenge I set for myself: I would travel on miles and points, and spend no more than $19 per day. See "My $19 New York City challenge." In that post, I described my initial plans and the dilemma I had because those plans left me with only $2 to cover sightseeing, transportation within the city, and incidentals. Clearly that wouldn't work, so I turned to readers for help.
A few readers made it clear that I'm an idiot for even attempting this, but most people took this in the spirit that was intended: whether it works out or not, this will be a fun challenge. This isn't the first time I'll have been to New York and it won't be the last, but it'll almost certainly be the least expensive.
Reader Advice
After reading through all of the comments from the original post, I've collated the following advice (as of mid-day Sunday):
Transportation to or parking at the Detroit Airport
Readers suggested the following:
Use CheapAirportParking.org
Take the Air Ride Bus
Try a new service called Valet Connections that is based out of the airport Comfort Inn
I looked at each of these options and decided to try out Valet Connections. My total cost with that option will be $18, which is $6 less than my original plan of using a coupon at US Park. The Air Ride Bus would only save me $2, but I'd have to park near the bus station for $2, so that wouldn't help. And, the website CheapAirportParking quoted a higher rate than US Park even with a suggested discount code.
Transportation From LaGuardia to the city
No fewer than 17 people told me to buy a metro card at the airport, and take a bus to the train to get downtown.
One person suggested I walk (jokingly, right?)
One person asked if I had a leftover Groupon for airport transportation. Unfortunately, no.
A couple of people mentioned Uber. I used up my Uber cash during my last trip to the city.
There's no doubt in my mind now that the MetroCard/bus/train option is the way to go. I'll buy a $10 MetroCard at the airport which will automatically give me a 7% bonus. This way I'll have enough on the MetroCard to get to and from the city, and I should have plenty left over for a couple of metro rides within the city, as needed.
Meals
A few people cautioned me that my plan for using a restaurant.com voucher and OpenTable check might not work to cover my whole bill.
Two people suggested apps for food discounts/credits:
Two readers suggested seeking out $1 per slice pizza
Three readers suggested finding good cheap food in Chinatown
Two readers suggested the Crocodile Lounge where you can get a beer for $3 along with free pizza.
Other suggestions included:

Mexican
Food carts
Street vendors
The Ukranian old age home on 2nd avenue (?!)
RockWoodMusicHall
For Tuesday evening dinner, a friend and I have reservations at the Ethos Gallery restaurant where I plan to try my restaurant.com voucher / OpenTable check trick. If it doesn't work, that's OK, I'll have learned something useful. If it does work, great!
On Wednesday, I'll play it by ear. I love pizza. I love dumplings. I like trying new things. There may be opportunity to try at least two options: one for lunch and another for an afternoon snack.
Sightseeing
Here's the reader suggestion tally:
The Metropolitan Museum of Art (the Met): 6 votes
Museum of Natural History: 3 votes
People watching: 2 votes
Staten Island Ferry: 2 votes
Central Park: 3 votes in favor, one against
High Line Park: 3 votes in favor, one against
Suggestions mentioned only once:
Walk Soho
MOMA
The Morgan Library and Museum
Ground Zero museum
Improv comedy at UCB theater for under 10 dollars
Brooklyn Museum of Art
Walk the Brooklyn Bridge
Bronx Zoo
These are all great suggestions. I've been to the High Line Park before and really enjoyed it, but I probably won't go again this trip unless I decide to try to find Seth, the Wandering Aramean, working from a bench. I have fond memories of visiting the museum of Natural History as a kid, but I'll probably keep this one for a future trip in which I bring my kid. As to the others, we'll see. I'm definitely leaning toward a visit to the Met.
Lodging
One person weighed in with a very positive review of the Hilton Garden Inn, West 35th St. TripAdvisor and Yelp reviewers also liked this one, so I've booked it. One reader questioned whether I'd really get breakfast for free. I've read reviews where other Hilton Gold status members did receive a free full breakfast at that hotel. I also stayed at another Hilton Garden Inn in the city recently (on points) and I received free breakfast there. I think this one is safe.
Budget Check
Thanks to reader suggestions, my budget is now looking much more practical:
Detroit Airport parking: $18
Flight to/from NYC: 9000 Avios + $5
Transportation between airport and downtown, and within downtown: $10
Tuesday evening dinner: Free (I hope)
Hotel: 80K points for two nights (compared to the $400 per night room rate, this gives me 1 cent per point value, which is much better than the Fair Trading Price of .48 cents per point).
Wednesday lunch & snacks: TBD
Wednesday sightseeing: TBD (assume $2 donation to the Met?)
My total budget is $57 across three days. So far, I have $35 accounted for. So, I have $22 to cover lunch, snacks, and incidentals. I can make this work!
Follow Along
Once my trip begins on Tuesday morning, I'll tweet updates regularly. If you'd like to follow along, make sure to follow me on Twitter. Feel free to tweet back with on the fly suggestions! If you'd like to join me for lunch and/or sightseeing on Wednesday I'll tweet enough information for you to find me.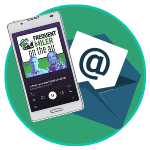 Want to learn more about miles and points?
Subscribe to email updates
 or check out 
our podcast
 on your favorite podcast platform.