Which hotel loyalty program is best?  I get asked this a lot, but the answer depends upon your personal needs, your goals, and your travel preferences.  Travel is Free recently presented a fantastic infographic showing the pros and cons of each major hotel loyalty program. The graphic is shown in miniature here, so please click over to the original post to see it in full glory.
Rather than try to come up with a single best program recommendation, I've listed below my favorites for different purposes.  Here is my biased view of which hotel is best for each listed purpose:
Best earnings from hotel stays
In exchange for paid hotel stays, most hotel loyalty programs reward their members with points that can be used for future stays.  In most cases, members earn a certain number of points per dollar spent.  The best chains offer a combination of high numbers of points per dollar spent and low numbers of points required for a free night.
Winner: Club Carlson
Club Carlson automatically offers all members an industry leading 20 points per dollar for their stays.  Even better, they give a bonus for booking online and for elite status.  And, they frequently run promotions offering even more points per dollar.  Club Carlson is not very competitive with regards to points needed for free nights (9,000 to 70,000), but their extremely generous point-earning policies more than make up for that.
On the other hand: Club Carlson hotels are hard to find or nonexistent in some parts of the world; and they have very few aspirational properties.
Runner up: Marriott
Marriott is in the middle of the pack in terms of points earned per dollar, and is not terribly competitive with regards to points needed for a free night (7,500 to 70,000).  However, Marriott does regularly run "Mega Bonus" promotions in which most members can earn a free night for every two paid stays.  Since those free nights are in addition to points earned, Marriott often does offer the best earnings for paid stays.
On the other hand: It can be tricky to find a good use for those free night certificates.  The certificates are usually good for just one year and are limited to category 1-4 or 1-5 hotels.  Since Marriott increases the category levels of their hotels every time I sneeze, it can be a challenge to use those certificates for good value.
Best top tier elite status benefits
Most hotel loyalty programs offer multiple tiers of elite status.  Typically, bottom tier is called Silver, then mid tier is Gold, then top tier is Platinum or Diamond.  Hyatt confuses things a bit by making Gold the entry level status everyone gets for joining the free program.  Then, mid tier Hyatt status is Platinum, and top tier is Diamond.
Winner: Hyatt
Hyatt Diamond members automatically get free full breakfast either through complimentary lounge access or at the hotel restaurant when a lounge is not available.  Best of all (in my opinion), Diamond members receive 4 suite upgrade certificates each year that can be applied to paid stays (including points & cash stays) in which standard suites are available.  In my experience, it is fantastic that these certificates can be used at the time of booking to ensure a suite upgrade when it is most important to you.
On the other hand: Hyatt has far fewer properties than other chains, so finding opportunities to earn and enjoy these elite benefits can be a challenge.
Runner up: Starwood Preferred Guest (SPG)
SPG Platinum members receive free lounge access and free upgrades to the best available room, including standard suites when available.  Platinum members can also choose a welcome gift of bonus points, continental breakfast, or other local amenities.  Platinum members who stay at SPG properties for 50 nights or more in a calendar year receive 10 Suite Night Awards that can be used to confirm suite upgrades up to 5 days prior to arrival.  SPG has a few major advantages over Hyatt: 1) Many more properties; 2) SPG members earn elite stay credits during award stays; and 3) Award nights are eligible for suite upgrades.
On the other hand: Unlike Hyatt, SPG suite upgrades cannot be confirmed until 5 days prior to arrival.  And, with regards to the breakfast welcome gift, some properties are extremely stingy:
Best mid tier elite status benefits
With many hotel chains, mid tier status is easy to get and keep (see "Maintaining mid-tier hotel status").  There's a huge difference, though, in mid-tier status perks across the chains.
Winner: Hilton
Hilton Gold members are entitled to free internet and free breakfast at most Hilton brand hotels.  While the breakfast benefit is technically a continental breakfast, I find that most hotels offer Gold guests complimentary full breakfast in the hotel restaurant.
Best hotel branded credit card
Hotel credit cards usually offer some form of elite status, increased earnings at hotel properties, and (sometimes) free nights.
Winner: Club Carlson Premier Rewards Visa (and its twin: Business Rewards Visa)
Update: The Bonus Award Night feature was discontinued as of June 1, 2015.
The Club Carlson Premier card and its business twin have a lot going for them: 85,000 point signup bonus; 10X points per dollar earned at Club Carlson properties and 5X everywhere else; automatic Gold status; Bonus Award Nights that can double to value of Club Carlson points; and 40,000 bonus points each year that you renew.  The business card has the edge over the personal card in that its annual fee is slightly cheaper ($60 vs $75).  See full details here: Club Carlson rocks our world… Again.
On the other hand: This card does charge a foreign transaction fee when used outside of the United States (so, don't use it when travelling out of country).  Also, as mentioned above, Club Carlson hotels are rare in some parts of the world, and they have very few aspirational properties.
Runner up: IHG Rewards Club Select MasterCard
This card offers automatic top tier IHG Platinum status; a 10% rebate on all point redemptions; up to 80K signup bonus; and a free night certificate every year upon renewal.  The free night certificate is the key that makes this card so valuable.  For only $49 per year, the cardholder gets a free night at any IHG property in the world.  If you travel often with a significant other, I recommend that both of you sign up for this card at the same time so that the certificates will become valid at the same time (a year after signup).  That way, the two of you can get a two night stay every year for the price of two credit card renewals ($98 total per year).
On the other hand: Top tier Platinum status with IHG is not particularly meaningful.  And, this card earns only 1 point per dollar for most purchases, so I do not recommend it for day to day use.  This card is good to get and keep in a drawer, not in your wallet.
Reader input
What do you think?  Which do you think is the best hotel program for your needs?  Please comment below.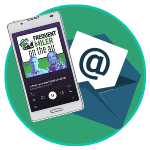 Want to learn more about miles and points?
Subscribe to email updates
 or check out 
our podcast
 on your favorite podcast platform.