UBS Wealth Management is out with 100K offers for their Visa Signature Cards.  One is a consumer card and the other is a business card.  Are the UBS 100K offers worth pursuing?

The structure of each offer is the same:
First year annual fee is waived.
Earn 50,000 points after $10,000 spend in 3 months.
Earn 50,000 additional points after paying the second year annual fee.
How to apply
UBS doesn't make it easy to apply.  The landing pages for these cards state:
To learn more about the UBS Visa Signature credit card, call 800-762-1000 or contact your UBS Financial Advisor.
According to US Credit Card Guide, here's how to apply:
Everyone can apply. If you are an existing UBS customer, just contact your UBS Financial Advisor to apply. If not, call 888-762-1232 and press 3, tell the CSR you want to apply for this card and they will physically MAIL a form to you, then you need to fill out the form and mail to UBS to complete the application.
What are points worth?
Points can be redeemed for 1 cent each or you can buy airfare at a favorable rate if the total comes to just under $350 or, better yet, $900:
Redeem 25,000 points for a ticket up to $350 (up to 1.4 cents per point value)
Redeem 50,000 points for a ticket up to $900 (up to 1.8 cents per point value)
For tickets costing more than $350 or more than $900, the difference in price must be paid at a rate of 5,000 points for any additional cost of up to $50. Additional payments may be made 5,000 points at a time.  In other words, a $901 ticket would cost 55,000 points (1.6 cents per point value) and so would a $950 ticket (1.7 cents per point value).
Doctor of Credit says that with the consumer card you can redeem 35K points to cover the card's annual fee.  Meanwhile, US Credit Card Guide says that it costs 40K points to cover the annual fee.  My bet is that US Credit Card Guide's info is more recent.  I don't know whether the business card has a similar feature but I'll update this post once a reader lets me know.
For the purpose of estimating first year value, we set the per point value to 1.5 cents per point based on the idea of redeeming a $750 flight for 50,000 points.
What are the signup bonuses worth?
When we show credit card offers and estimate first year value (see: Credit card signup bonus estimation details), we do not include bonuses that are received in the second year.  So, the signup bonuses for these cards are more valuable than shown since they include a second 50,000 point bonus after paying your second year annual fee.
If we continue to assume that 50,000 points are worth about $750, then we can calculate second year value by simply subtracting out the annual fee:
UBS Visa Infinite: $750 – $495 = $255
UBS Visa Infinite Business: $750 – $550 = $200
The above calculation doesn't include the fact that you could make use of airline fee credits a second time.  We usually value airline fee credits at 90% of face value and so here are the second year values with airline fee credits added in:
UBS Visa Infinite: $750 – $495 + 90% of $250 = $480
UBS Visa Infinite Business: $750 – $550 + 90% of $350 = $515
As you can see above, either card is clearly worth keeping in the second year even if you don't value any other perks.
Are the cards worth keeping beyond year 2?
The USB Visa Infinite cards are ultra-premium cards with some high end features.  Here are some of the benefits that the two cards have in common:
Priority Pass Select airport lounge membership
$100 towards Global Entry or TSA Pre√
Travel accident insurance, emergency medical evacuation coverage, delayed & lost luggage, trip delay, trip interruption, trip cancellation
Price protection, event ticket protection, return protection, extended warranty, purchase protection
No foreign transaction fees
Here are some features that are specific to the consumer UBS Visa Infinite Card:
$250 annual airline fee credit for selected domestic airline
12 Gogo inflight wifi passes
Primary car rental collision and theft insurance coverage
3x for commercial air travel, 2x for gas and groceries, and 1X elsewhere else
Here are some features that are specific to the UBS Visa Infinite Business Card:
$350 annual airline fee credit for selected domestic airline
Primary rental car coverage for business rentals
3x for air travel and hotel stays, 2x for eligible business expenses (office supplies, business cable/internet, shipping, business phone and advertising), 1X everywhere else
And here are more complete details about the cards and their point earning rates:
Card Name w Details No Review (no offer)

Card Name w Details No Review (no offer)
Both cards appear to offer a very nice selection of travel and purchase protections (but I haven't yet dug into them to see how good they are compared to the competition).  The business card has an advantage in that it includes $100 more airline fee credit than the personal card but costs only $55 more per year.  On the other hand, the personal card includes 12 Gogo passes per year which could be valuable to some.
Both cards have 2X and 3X bonus categories.  If you believe that you'll average 1.5 cents per point value when you redeem points, then those categories are like 3% and 4.5% rebates towards flights.  At 1.8 cents per point (the theoretic maximum point value), those categories are like 3.6% and 5.4% rebates towards flights.  Those are impressive numbers but not necessarily the best available.  For our roundup of the best of the best, please see: Best Category Bonuses: Which card to use where?
Bottom Line
You might think that this is a bad time to be thinking about signing up for ultra-premium travel cards.  I agree.  On the other hand, if you're pretty sure that you'll be flying within the next two years and that you can make good use of the cards' points towards flights, then it's worth considering these offers.  Both offers are very strong.  Even if you end up cashing out points at 1 cent each, you'll come out ahead as long as you cancel at the end of year 2.
My recommendation is to wait until July to see how the world looks at that time.  Both offers are advertised as available until July 31, 2020.
Can you apply for both cards?  I don't know.  The terms make it sound like the intended answer is no: "Bonus offer is not available to either current or previous UBS credit cardmembers."  However, if you apply for both at once, you would be neither a current nor previous cardmember.  If you're interested in applying for both I'd recommend simply asking whoever you talk to when you call to requent an application (or two).
Will I apply?  Probably not.  It sounds like a lot of work.  Supposedly they'll mail you an application that has to be filled out and sent back in.  Bleh.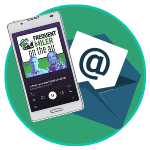 Want to learn more about miles and points?
Subscribe to email updates
 or check out 
our podcast
 on your favorite podcast platform.