BJ's Wholesale Club is running deals on several different gift cards both online and in-store right now. One of the most interesting is a $3 instant discount on $200, $100 and $50 Visa gift cards.
The Deal
Save $3 on the following fixed-value Visa gift cards bought from BJ's Wholesale Club:

$200 Visa gift card for $202.45
$100 Visa gift card for $101.95
$50 Visa gift card for $50.95
Key Terms
Expires April 11, 2020.
$100 cards – limit 9.
Quick Thoughts
As you can see, this isn't an instantly profitable deal because the $3 discount on each card still doesn't cover the activation fees. This could be useful though for people with a Discover It card, especially if you're in your first year of card membership. Wholesale clubs are one of this quarter's 5% categories, so this could be a good opportunity to max out your $1,500 spending if you're not sure you'd be able to do it on other wholesale club spending, at gas stations or with Lyft and Uber.
If you bought seven of the $200 VGCs, your total cost would be $1417.15. Your 5% earnings on that spending would be $70.86. Deducting the activation fees makes that $53.71. Even accounting for liquidation costs, that should still be $50 of profit. If you're in your first year with the Discover It card, your cashback will get doubled at the end of the year, so that'd be worth more than $100. This deal is very appealing seeing as you can #StayHome, especially if you can float the spend until it's safer to go about normal liquidation practices if that requires in-person contact.
Even if you don't have a Discover It card, this could be useful if you're having a hard time meeting the minimum spend requirement on a new credit card. Just be sure not to purchase these when working on minimum spend for an American Express card as you'd be opening yourself up for having the welcome offer clawed back.
BJ's has a number of deals on third party gift cards too. Some of these are due to end today (April 8), so you'll want to place an order ASAP if you're interested in those:
3x $25 Lowe's gift card multipack for $67.49
$25 Regal Cinemas gift card for $19.99
3x $15 Regal Cinemas gift card multipack for $35.99
2x $25 Build-A-Bear Workshop gift card multipack for $37.99
5x $10 Cold Stone Creamery gift card multipack for $37.99
2x $50 Jiffy Lube gift card multipack for $64.99 (currently out of stock, but deal is around for another month)
3x $10 Chipotle gift card multipack for $25.50
When placing gift card orders with BJ's Wholesale Club, it's best to click through from a shopping portal because gift card purchases have been known to track in the past. That's certainly not guaranteed, but it's worth a try, especially if you'll be spending ~$1,500 on Visa gift cards. You can find the current portal rates for BJ's here and here.
All this assumes that you have a BJ's membership. If you don't, you can buy an online membership for only $10. They run some decent gift cards throughout the year which are available online, so that $10 could be a good investment if you'll be likely to take advantage of any of those future deals. Alternatively, you can get an in-store membership for as low as $25 right now.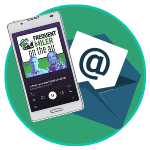 Want to learn more about miles and points?
Subscribe to email updates
 or check out 
our podcast
 on your favorite podcast platform.