Our third day on Richard Branson's incredible Necker Island was was mostly off-island…
First, nearly all of the guests took a motorboat trip to a local natural attraction on nearby Virgin Gorda, called The Baths.  We did a bit of snorkeling there, but with very little visibility I didn't even bother to take underwater pictures or video.  Honestly I felt like The Baths were a bit overrated, but it was still fun hanging out with other guests and the always-friendly Necker Island staff. We returned to Necker Island in time for lunch.
After lunch, four of us went scuba diving at a nearby dive-site named "The Invisibles".  This was my first dive since my too-exciting certification last winter (see: Learning Scuba and feeding fish).  Visibility wasn't great, but there was plenty to see and I had a blast.  I'm hoping to do more before the week is out.  Unfortunately, I was disappointed by the quality of video from my free-after-Sears-points Activeon camera.  I'll definitely spring for a better underwater camera when I have a chance.
You can see a bit of The Baths as well as my Scuba experience in the following video:
Shortly after we returned from scuba, a number of us kayaked, paddle boarded, or stand-up-pedal-boarded to a sand-spit just off of Necker Island in order to watch the sunset and the full-moon rise.  The sun played its part perfectly, but the moon lollygagged a bit and we had to return to the island for dinner before it appeared.
Overall, it was another excellent day both on and off Necker Island.
Background
Necker Island is Sir Richard Branson's home and favorite hideaway situated in the British Virgin Islands, a stunning and unspoiled area of the Caribbean.  My wife and I are currently enjoying a 1 week vacation on Necker Island.  The usual price for a Celebration Week on the island is just north of $30,000.  Instead, we paid 1.2 million Virgin Atlantic miles.  For additional background, please see "Considering the 1.2 million mile Necker Island challenge," and "Days away from Necker Island."
* The island is normally hired exclusively for up to 34 guests sharing 17 bedrooms on an all- inclusive basis. Rates start from $78,000 per night ($2,294 per person per night). It can also be shared with others during Celebration Weeks; these are held several times each year and allow guests to book individual rooms as opposed to hiring the entire island. Prices for Celebration Weeks start from $30,000 for a 7 night stay.
See also: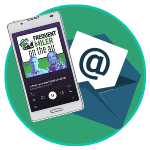 Want to learn more about miles and points?
Subscribe to email updates
 or check out 
our podcast
 on your favorite podcast platform.