7 months ago I decided that it would be cool to use miles to book a week on Sir Richard Branson's private Island.  Virgin Atlantic lists this award on their website under Partner Offers… Virgin Group:
This award isn't exactly cheap.  The cost: 1,200,000 miles.  In exchange, they offer 7 nights for 2 people including all food, drinks, and activities.  In April, when I decided to earn miles for this adventure, I had just over one thousand miles in my Virgin Atlantic account.  I needed a mere 1,199,000 more.
Of course, another option would have been to pay cash for the week.  In 2016, guest house rooms cost $29,906 per week.  No thanks!  Instead, I started signing up for credit cards…
7 months later… Done!
My current account balance is now just over 1.2 million miles!  And, I've achieved Silver elite status.  I've never flown Virgin Atlantic, nor have I credited miles to Virgin Atlantic for flying on partner airlines, staying in partner hotels, or renting partner cars.
How I did it
I earned almost all of the required miles through credit card signup bonuses.  Here's an approximate breakdown:
8 Virgin Atlantic credit cards: ~720,000 miles
2 Citibank credit cards + 25% transfer bonus: ~110,000 miles
1 Amex credit card + 30% transfer bonus: ~220,000 miles
Other miscellaneous techniques: ~150,000 miles
Over the past 7 months, I signed up for a total of 8 Virgin Atlantic credit cards.  Each card resulted in approximately 90,000 points after meeting minimum spend requirements.  My wife signed up for two Citibank cards that offer ThankYou points. She transferred those points to my ThankYou account and I transferred them to Virgin Atlantic when Citi offered a 25% transfer bonus.  I also signed up for a short lived 150K Amex Business Platinum offer which required $20K spend.  That resulted in 170,000 Membership Rewards points which I transferred to Virgin Atlantic when I found that I was targeted for a 30% transfer bonus.
Next up: booking the week
Via email I asked about the next available weeks that were bookable.  There are limited dates each year, called Celebration Weeks, in which rooms can be reserved per couple (The rest of the year the island can be booked in its entirety for a group of up to 30 people).  Only Celebration Weeks can be booked with miles.  Unfortunately, the next available Celebration Weeks are 10 months away:
3 September 2016 for 7 nights
10 September 2016 for 7 nights
17 September 2016 for 7 nights – adults only
24 September 2016 for 7 nights – adults only
1 October 2016 for 7 nights
8 October 2016 for 7 nights
15 October 2016 for 7 nights
22 October 2016 for 7 nights
Since my plans are rarely firm a month away let alone 10 months away, I asked about their change and cancellation policy. I got this:
We do have strict cancellation policy at Necker Island and once a booking is confirmed I'm afraid we will not be able to offer the miles back. As we do not usually receive cancellations for Necker Island we consider cancellations on a case by case basis and will try to be as flexible as we can.
Ooh boy.  That's not good.  It looks like we'll have to firm up plans much earlier than usual for this trip!  Once my wife and I pick a firm date, I'll call Virgin Atlantic to redeem my 1.2 million miles.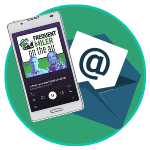 Want to learn more about miles and points?
Subscribe to email updates
 or check out 
our podcast
 on your favorite podcast platform.