Richard Branson's Necker Island used to sit alone as the most aspirational destination achievable with frequent flyer points. But now there's a new contender: North Island, a Luxury Collection Resort, Seychelles.  At first glance, Necker and North Island have a lot in common. Each is an all-inclusive, super exclusive, and crazy expensive resort destination on a small private island.  These are places where you're likely to find the rich and famous.  Sir Richard Branson lives and works on Necker Island, while North Island was where Prince William and Kate Middleton honeymooned.  Now, in both cases you can go too, if you have enough points…
The Point Price
Necker Island
Price: 1.5 Million Virgin Atlantic Miles for 7 Nights
You can book a Necker Island Celebration Week for 1.5 Million Virgin Atlantic Miles.  This covers two people for 7 nights all-inclusive.  Only certain weeks are Celebration Weeks.  These are usually held in the off-season (October/November), but sometimes Necker Island adds Celebration Weeks at other times of the year.  Most Celebration Weeks run Saturday to Saturday.  You cannot pay less for fewer days.
Point bookings for Necker Island are restricted to those with Virgin Atlantic Silver elite status.  Fortunately, it's pretty easy to earn Silver status with the Virgin Atlantic credit card.  See: Virgin Atlantic World Elite Mastercard Deep Dive.
Cash comparison: Necker Island usually charges $35,000 for a Celebration Week.  At 1.5 Million Virgin Atlantic Miles, the per point value works out to 2.3 cents per mile.
North Island
Price: 358,000 Marriott Bonvoy Points per Night
Marriott is currently charging 358,000 points per night to reserve a 2 bedroom 2 bath villa on the North Island.  Up to four people can share the villa but there's an extra charge beyond 2.  Marriott's Stay for 5, Pay for 4 (5th Night Free) Awards only reduce the price by 85,000 points.  It appears that Marriott is treating the point price as being 85,000 points for the base room plus 273,000 points per night as a mandatory upgrade.  So, with the 5th Night Free, you save 85,000 points for the base rate, but not the upgrade fee.
Cash comparison: North Island charges approximately $6,800 per night after taxes for up to two people per villa or about $6,100 per night for the senior rate.  If we compare 385,000 points to the cheaper $6,100 rate, the per point value works out to 1.6 cents per point.
If you have more than 2 people in your 2 bedroom villa, North Island charges an extra 1,000 Euros per night per person plus taxes (so, really, 1,150 Euros per night per person).  When shopping for a room, you won't see that extra charge until you click the room you want and then click to view details.  This extra fee is included whether you pay cash or points.  Note that children under 13 are free.
What's Included?
Necker Island
Necker's website lists the following inclusions:
Your accommodation
All meals and drinks (including all alcoholic beverages) – served in a variety of locations
Return launch transfer from Virgin Gorda or Beef Island airports
A dedicated team of staff
Two freshwater infinity pools and a huge hot tub on the beach
Two floodlit tennis courts
Water sports equipment so you can go windsurfing, kite-surfing, water-skiing, sailing, snorkelling and even SCUBA diving plus much more
Disco DJ included on one night
Wireless internet throughout the island
BVI accommodation tax
I can confirm that the only charge besides the miles required to book the island was for optional massages.  Everything else was included.  Some included extras that come to mind that are not listed above:
Daily laundry service
Off-island excursions
Watersport lessons
Tennis pro lessons
North Island
North Island is advertised as an all-inclusive, but their rates page (found here) shows different bed & breakfast rates, half board rates, full board rates, and all-inclusive rates.  It appears that points get you the Bed & Breakfast rate which apparently means that lunch and dinner are extra.
The following are explicitly included in the B&B rate:
Private butler 24/7
Complimentary use of one island buggy per villa
Island "a la carte" breakfast in the privacy of your villa or at our restaurant "LaidBack"
Complimentary guided hikes, morning yoga sessions or snorkeling upon request
Access to all our children facilities and unique activities such as tortoise adoption, tree planting, treasure hunts and much more
Complimentary internet access
Complimentary laundry service
All non-motorized activities and equipment: stand up paddle, 24h gym, kayaks, bicycles
And the following will cost you extra:
Helicopter transfers between Mahé and North Island
(Note: helicopter transfers appear to be mandatory and cost about $1750 round-trip for up to 4 people)
Drinks on the reserve list
Full day deep sea fishing trips
Telephone calls
Boutique purchases
All other spa treatments
Private Yoga sessions
Which is better?
I haven't been to North Island, but after comparing my personal experience on Necker island to North Island reviews, I'd argue that Necker is way better.  But that's not true on every measure.  Here are some areas where North Island may be better:
Private Villas
North Island offers huge and private beachfront villas.  There are only 11 villas altogether on the island, so it appears that you are assured lots of privacy.
On Necker Island, you'll have a comparatively modest room in the Great House with shared common areas.
I loved the Great House and would personally prefer it to a private villa, but if you're after privacy it appears that North Island is the place to go.
Butler
Each North Island villa is assigned a private butler.  You don't get that at Necker, but with over 100 staff members compared to about 30 guests, the lack of a private butler is hardly a problem.
Which has better inclusions?
From what I can gather online, I believe that Necker Island easily bests North Island with their inclusions.  Unlike North Island, Necker includes airport transfers (by boat), all meals, and (as far as I can tell) more activities and excursions.
Practical considerations
For those who want to use points to stay at on an ultra exclusive island, North Island has a couple of advantages:
North Island allows bookings all year whereas Necker only offers specific Celebration Weeks.
North Island can be booked for any number of nights whereas Necker must be booked 7 nights at a time.
The above two considerations may make North Island a more practical destination for some.  I could imagine, for example, a trip that included 2 or 3 nights on North Island along with other nights elsewhere in the Seychelles for far fewer points.
That said, at 358,000 points per night, North Island is crazy expensive.  Yes, Necker Island is crazy expensive too, but maybe not as crazy when you consider that it is about 215,000 miles per night.  And, for some of us, Virgin Atlantic miles are easier to come by.  You can get Marriott points by transferring from Chase or Amex (it's usually a bad idea, but it can be done).  Or, you can get Virgin Atlantic miles by transferring from Chase or Amex or Citibank.
The ability to transfer Citi ThankYou points to Virgin Atlantic adds an interesting twist to all of this.  You would think that it's easier to earn Marriott points from credit card spend since most Marriott cards offer 2 points per dollar.  But now that Citi Double Cash rewards can be converted to ThankYou points, it's just as easy to earn ThankYou points!  See: Citi Double Cash Complete Guide.
Bottom Line
Both of the options discussed here are out of reach for most people whether they consider cash rates or point rates.  But those of us with huge numbers of points may be interested in these ultra premium experiences.  I used my miles to go to Necker Island because it was an opportunity to do something amazing that I would never think of doing with cash.  Now it's possible to do the same at the North Island Seychelles.  Personally, I doubt I'll ever go to the North Island.  I'm simply not that interested in all that privacy.  One of the things I enjoyed most about Necker Island was that many meals and activities were organized for everyone on the island.  As a result, we got to know others and made great friends.  I might be wrong, but it looks like people book the North Island with privacy in mind.
And I'll leave you with this… Don't forget Hyatt!  In my post "Searching for Hyatt SLH extreme luxury" I mentioned that Hyatt had made it possible to book the ultra-expensive private island resort, Calala Island, for only 40,000 points per night.  I gave up on trying to find available award nights there, but @utahshane managed to book it and he published with a Twitter review late last year.  Click below to read his experiences:
Calala Island Twitter Trip Review.

Feel free to ask questions and I'll probably respond in the main thread to keep information visible for others.

There is no continuity to this, but just random thoughts.

/Thread#calalaisland pic.twitter.com/zh0FK2retv

— Shane Rowley (@utahshane) December 29, 2019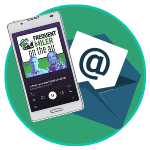 Want to learn more about miles and points?
Subscribe to email updates
 or check out 
our podcast
 on your favorite podcast platform.