Last week, One Mile at a Time wrote "AMAZING: Redeem Hyatt Points At $2,350+ Per Night Nicaraguan Private Island."  This got my attention.  Calala Island is an all-inclusive resort that is part of SLH (Small Luxury Hotels of the World).  SLH, meanwhile, partners with Hyatt on some, but not all of their properties.  Over time, the partnership has  steadily added more and more member hotels (you can find info and an up-to-date list here).  With participating Hyatt+SLH hotels, Hyatt members can earn Hyatt points on paid stays or can use Hyatt points for reward stays.
I previously wrote about why I was excited about the Hyatt/SLH partnership here: On my mind (Hyatt & Small Luxury Hotels of the World edition).  And Nick described his positive experience with the partnership here: Stay in a castle with Hyatt points (SLH is a nice win after all)
So, I was already excited about the Hyatt/SLH partnership, but Calala Island brings things to a whole new level.  It is a tiny private island all-inclusive resort with only four rooms: 3 junior suites and 1 master suite.
Paid prices for junior suites start at $1,650, but with Hyatt points it's possible to snag these same rooms for 40,000 points per night.  That's a fantastic value.  Whether you book with points or cash, it appears that everything is included.  The following is quoted directly from the resort's website:
Ultra All-Inclusive
A term not used lightly here at Calala Island, virtually everything is included in our rates. From a morning mimosa (or three) through to an evening digestif before bed (our bar only closes when the last guest is asleep!). From casual, pool-side dining to formal evening tasting menus (our Executive Chef will cater to your tastes and you choose where to dine). And not to mention all the boring things like internal transfers and taxes. And the fun stuff from fishing to snorkelling.
…..and almost everything you can think of in between!
The downside to all of this is that snagging awards is very difficult.  This is hardly a surprise given that only 3 rooms on the island are even theoretically available for awards.  One Mile at a Time recommends searching the Calala website for availability of at least 3 consecutive nights in a junior suite (here's a link for the search tool) and then switch over to Hyatt's website to look for award availability.  In my experience, availability of junior suites for sale on Calala's website does not ensure that awards are available.  In fact, there are many times where the Calala website shows availability but I can't even find paid rates for the same date on the Hyatt website.  Worse, the Hyatt website often times out:
504 Gateway Time-out

The server didn't respond in time.
Looking beyond Calala for luxury
I wasted a lot of time trying to book a Calala Island award.  I came up empty.  So then I wondered if I could find similar high end luxury at other SLH properties that partner with Hyatt…
Private Island SLH Hotels
The SLH website actually has a page dedicated to private island hotels (found here).  Out of the 12 SLH properties listed there, only four are currently part of the Hyatt partnership:
As you can see by comparing the point prices to the lowest paid prices I could find, only Calala Island offers consistently good point value.  It is also the only all-inclusive private island on the list.  One other note: Monkey Island Estate looks nice, but it's probably not what you think of when you think of a private island.  It's situated on an easily accessible island on the Thames river.
All Inclusive SLH Hotels
The SLH website also has a page dedicated to all-inclusive hotels (found here).  Out of the 17 SLH properties listed there, only six are currently part of the Hyatt partnership.  And only two of these are really all-inclusive:
Even though most of the above are not really all-inclusive, a couple of properties stood out as potentially excellent point values for high-end luxury:
Other good finds
I looked through all of the category 8 (40K per night) SLH hotels to try to find high-end luxury that delivered at least 2 cents per point value (e.g. I looked for properties that cost $800 per night or more).
Europe
Santorini Greece
Summary of the best finds
I set out to try to find SLH properties that rival Calala Island, but nothing really comes close to the amazing value that Calala Island appears to offer.  Still, a number of these SLH hotels look very nice.
Keep in mind that this is far from an exhaustive list.  For example, I hardly looked at all at properties that cost less than 40,000 points per night.  Given that caveat, here's what I found from best value to worst with only the properties offering at least 2 cents per point value listed:
Note that a focus on point values, like above, disregards other important factors.  For example, just because a place is expensive, does not mean that it is a great place to stay.  It's possible to find much more luxurious accomodations for fewer points or cash in less expensive countries.  Also keep in mind that it's possible to find more luxury for fewer points within Hyatt's own portfolio.  Hyatt's top-end Park Hyatt brand costs no more than 30,000 points per night (and many cost less).  Plus, in many cases with Hyatt properties (but not with SLH), it's possible to book incredible suites for reasonable numbers of points thanks to Hyatt's suite and premium suite awards.  See: Finding extreme luxury in Hyatt Premium Suites.
How about you? Have you found any amazing gems in the SLH / Hyatt partnership?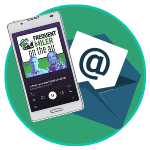 Want to learn more about miles and points?
Subscribe to email updates
 or check out 
our podcast
 on your favorite podcast platform.