Hilton has rolled out their new single-H Hilton Honors program.  In addition to dropping the old double-H (the old program was called "HHonors"), the new program has ditched the hotel category system, introduced a new points & money scheme in which you pick how many points you want to apply to any award, and will soon allow members to freely share points with each other (via "pooling points").
When I last wrote about the new program (see: My take on the new World of Hilton Honors), I noted that the new category-free approach and the new points and money scheme meant that opportunities for getting outsized value from your points would become rare.  Now, the results are in.  Was I right?
A Chinese website has collected data for all of the Hilton hotels worldwide, for a period of 150 days, and has setup a page for viewing the results: http://www.yeekapp.com/ruanwen/pointsValueEvaluation.  There isn't much information there to help interpret the information.  Luckily, US Credit Card Guide has published a summary.  And, even better (for many of my readers), it is posted in English.  See: Big Data: How Did The Hilton Point System Change?
US Credit Card Guide shows the distribution of per point values in the new and old Hilton programs.  The following charts (published with permission from US Credit Card Guide) compare the hotel's best available rate to the point price for a standard room…
Old vs. New Points Awards
In the old program, there was a wide distribution of point values.  The most common point values were around .3, but a large percentage of observations showed much higher values:
In the new program, point values are heavily clustered around .4.  As you can see below, my prediction was clearly correct.  Hilton point values are now much more predictable, but also much less likely to offer outsized value. UPDATE: I was wrong!  Please see: New Hilton Honors is better for many. Maybe that wasn't a middle finger after all…
Maybe its just me, but when I look at this chart I see Hilton giving us the middle finger:
I asked US Credit Card Guide to drill down on the above chart to get more detail.  As you can see below, point values cluster most heavily between .4 and .42, but values from .44 to .48 are also very likely.  US Credit Card Guide reported to me that the median value in the data is .44.  That's a bit better than Hotel Hustle's current observed median value of .42. (Hotel Hustle's data at this point is probably a mix of the old and new system).  This suggests that, on average, people may get slightly better value from their Hilton points today, but it will be much harder to find outsized value opportunities.
How about Cash + Points?
The Cash + Points results are even more striking.  In the old system, Cash + Points bookings were most likely to offer .7 cents per point or better value:
In the new system, Cash + Points leads to the exact same values as points-only awards.  There's that middle finger again:
Outsized Value Anywhere?
US Credit Card Guide displayed the results broken down by hotel category.  Even though Hilton doesn't explicitly price awards by category anymore, they have promised not to increase award rates during the changeover to the new system.  As you can see below, outsized value is still possible, but primarily only with Category 1 and Category 2 hotels.  So if you're happy staying at the hotels that Hilton itself deems least worthy (I jest… sort of), you can still do very well.
Important Nuances
The point valuations displayed above do not account for the following:
Hotel Taxes.  Hotel Taxes are applied only to the cash portion of a stay.  Result: Points are

more

valuable than shown above.
Discount Rates.  If you qualify for special rates: AAA, senior, government, etc., you'll often find prices that are better than the "Best Available Rate".  In fact, just being a Hilton Honors member gives you slightly better rates when logged in.  Since the charts here compare to "Best Available Rate" and it is usually possible to find better rates, the point values are inflated.  Result: Point prices are

less

valuable than shown above.
Resort Fees.  Resort fees are not applied to points-only awards, but they appear to be applied in-full to any booking that includes even $1 in cash.  Result: At resorts, points are

more

valuable than shown above, but only when you pay in-full with points.  See this Travel Codex post for more details: Resort Fees Plague Hilton's New Points & Money Awards.
Point Earnings.  Hilton Honors members earn points only on the cash portion of a stay.  And, between regular point earnings and Hilton's frequent promotions, paid stays can be quite rewarding.  The good news is that the new Cash + Points system treats the cash portion like a regular stay so you will earn points on that portion.  Result: Points are

less

valuable than shown above (since you usually won't earn points when using points).
Booking Stays
It looks like I need to create a Hilton MakeUpYourMinder spreadsheet!  In the meantime, I'd use these general guidelines to help decide whether to pay with points, cash, or both:
Does the hotel charge a large resort fee?  If so, pay entirely with points if possible.  If you don't have enough points for the entire stay, book as many nights as possible entirely with points so that you can avoid the resort fees on those nights.
Does the hotel pass along very high taxes? (you can see the tax charges if you go through most of the steps for booking a cash rate).  If so, pay as much as possible with points.  Any amount paid with cash will be charged taxes proportionally so it is fine to book Cash + Points if you don't have enough points.
Is Hilton running a valuable promo that only works for cash stays?  You can find current promos here.  If a promo offers a fixed reward for a cash stay, you should be able to book a Cash + Points stay and pay the minimum required in cash (this is a change from the old system).  If the promo offers rewards based on amount paid, it may be worth paying entirely in cash.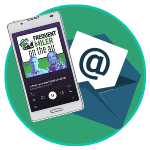 Want to learn more about miles and points?
Subscribe to email updates
 or check out 
our podcast
 on your favorite podcast platform.