As you may have read this morning, Marriott has released its new program award charts. We now also have the new chart for Marriott Travel Packages (found here). There is definitely some devaluation here, though the packages are simpler, which represents a smaller devaluation for some airlines. Most people would be much better off redeeming for a Travel Package today, though the hits to travel packages probably don't destroy their value in the future. Don't misunderstand that: this is a devaluation. However, if you intend to use your full 7-night certificate (and if it works at peak value), it's not all doom and gloom either.
New Travel Packages Chart
Here is a look at the new chart:
As you can see, the new chart is much simpler, with all airlines fitting into one of two packages:
7 nights + 50,000 miles or 7 nights + 100,000 miles.
The exception will continue to be United — packages transferring to United will receive 10% more miles (i.e. 55K / 110K). Oddly, the chart says you'll receive up to 12K bonus United miles, but I think that's just an error left in the chart from the current packages.
Speaking of the current Marriott Travel Packages, you'll remember that there are several different charts depending on which airline partner you intend to package for miles. For example, a number of airlines award up to 120,000 airline miles under the current packages.
As a reminder, if you are interested in booking one of the packages at current rates, you'll want to see this post that Greg did the other day to save yourself a lot of time and hassle: Navigating Marriott's phone prompts to book a Travel Package. I followed Greg's instructions to a T the other day and was off the phone with my package in 20 minutes and 43 seconds. YMMV.
As you can see above, the new chart obviously presents a devaluation of the packages. New Category 4 is roughly equal to old Category 5 (hotels normally cost 25K points per night either way). A 7-night stay at new Category 4/Old 5 would normally cost 150,000 Marriott points (25K x 6 since the 5th night is free on award stays). This means that the new Cat 1-4 travel package, for example, is charging an effective 180K Marriott points for 100K airline miles.
That remains a slight deal in the sense that Rewards points in the new program (beginning in August) will normally transfer to airlines at a rate of 60K Rewards points to 25K airline miles. That preserves the current SPG ratio of 20K:25K. In other words, 180K Marriott points would be worth 75K airline miles if transferred directly to an airline outside the scope of a travel package.
  60K Rewards points –> 25K airline miles
60K Rewards points –> 25K airline miles
+60K Rewards points –> 25K airline miles
180K Rewards points –> 75K airline miles
With the Cat 1-4 package for 7-nights and 100K miles, you can look at it as getting an extra 25K airline miles — if you would already consider spending the regular points price for 7 nights at your chosen category level. The deal isn't as strong as today's packages. That said, here are a few key thoughts I have at first glance:
Will the 7-night certs be valid at "peak" pricing?
The chart mentions a 7-night certificate at each of the 8 categories of the new Marriott award chart, but it makes no mention as to whether the certificates are valid at "peak" pricing or only "standard" pricing. That certainly makes a difference in the math.
For example, Category 6 hotels have a "standard" price of 50K per night in the new program. That would mean a 7-night stay at standard pricing would be 300K Marriott points. In order to get 100K airline miles, you'll need to pay an additional 210,000 Marriott Rewards points. At that point, the deal starts to really thin.
However, Category 6 peak pricing is 60K points-per-night, making a 7-night stay during peak dates ring in at 360K Rewards points.
If the 7-night certificate is also valid at peak pricing, you are paying an effective 150K Marriott points for 100K airline miles (510K package price – 360K "value" of 7-night certificate = 150K additional points). That represents a much better deal – again, assuming you'd otherwise pony up for a 7-night stay. 150K Marriott points would normally be worth 60K airline miles:
  60K Rewards points —> 25K airline miles
+60K Rewards points —> 25K airline miles
+30K Rewards points —> 10K airline miles
150K Rewards points —> 60K airline miles
A new travel package wouldn't look so bad at that redemption ratio. Of course, that relies on both finding 7 nights of availability in peak season and being able to use your certificate during peak season.
I do think these will work at peak pricing. My rationale for that is the difference in cost between a Category 5 package (390K) and a category 6 package (510K): 120K points. That's the difference in cost for a 7-night stay at peak pricing (the difference at off-peak or standard would be less).
Former 85K packages become take less of a hit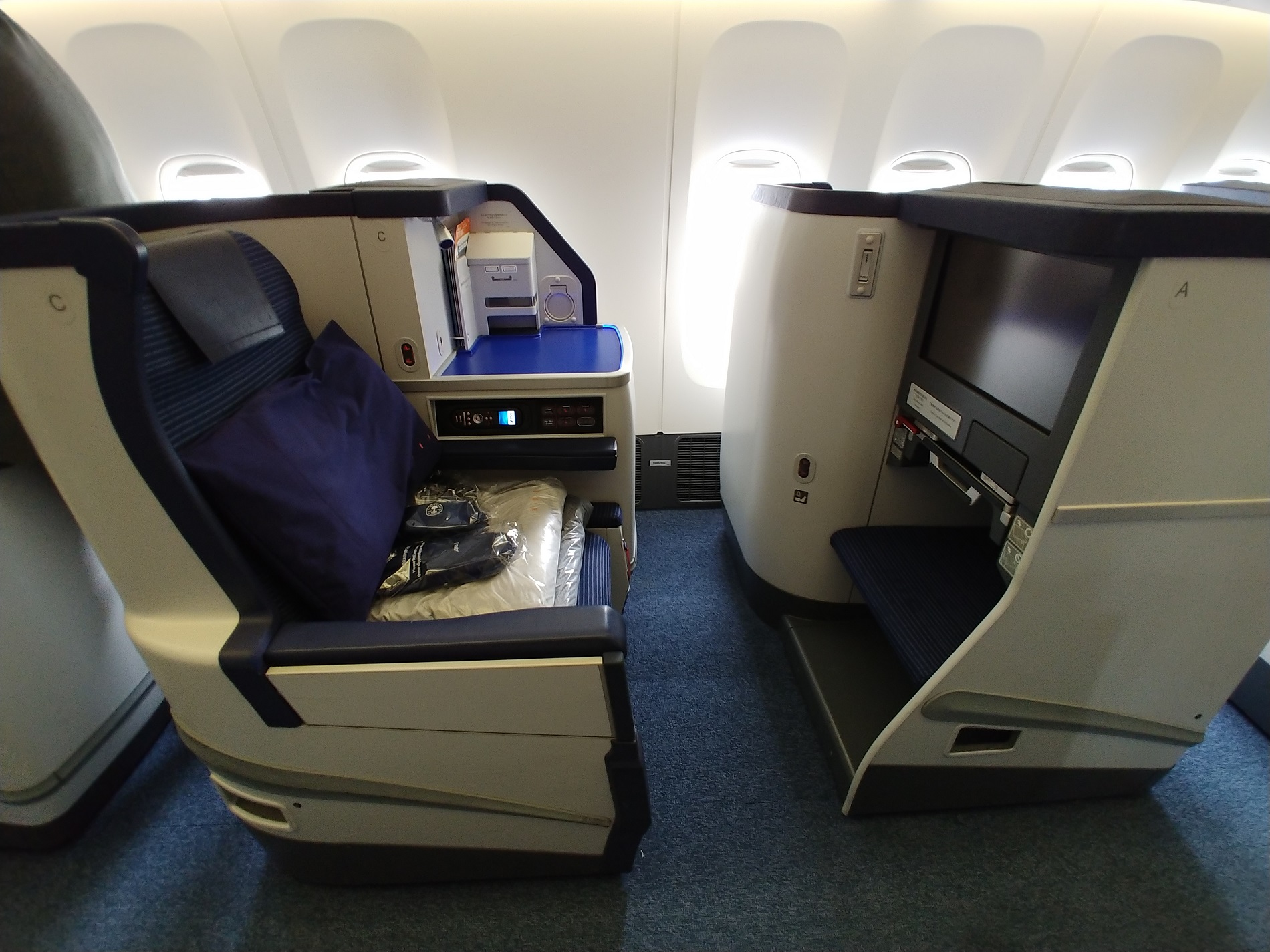 I've recently become enamored with ANA, both for my recent excellent experience flying with them and their super reasonable star alliance award chart. While ANA partners with Marriott for travel packages, it previously fell under a chart awarding only 85K airline miles.
Previously, a category 1-5 package with the airlines above awarded 85K miles and a 7-night certificate for 270K Marriott points. Again, subtracting the value of the certificate in terms of the normal points cost of a 7 night stay, the ratio of Marriott points to airline miles wasn't amazing:
 270K Marriott Travel Package
-150K (normal 7-night cost of old Cat 5)
120K Marriott points —> 85K ANA miles
Under the new chart, here's how the math works out:
 330K Marriott Travel Package
–150K (normal 7-night cost of new Cat 4)
180K Marriott points —> 100K ANA miles
The net cost is 60K more Marriott points for 15K more ANA miles. That's not a good deal since 60K Marriott points would normally transfer to 25K ANA miles. If you're after ANA miles, you are better off redeeming for a 7-night package today and then transferring SPG points now or Marriott points later for an additional 25K miles (coming out 10K ANA miles ahead).
That said, if you're redeeming in the future, those airlines that currently award 85K miles are less of a bad deal in the new program (if that makes sense). If the 7-night certificates works at peak pricing (30K for the new Cat 4), the deal is even better:
 330K New Marriott Travel Package
-180K (normal 7-night cost of peak Cat 4)
150K Marriott points –> 100K ANA miles
The math isn't really so simple
As Greg is crunching the numbers on the full award chart, it's worth noting that the math isn't really as simple as I made it above. I know if Greg were writing this post, he would compare Marriott points to miles differently: he would only value the 7-night certificate in terms of its trade-in value if you were to tell Marriott you'd like to give it back in exchange for points. Under the current Marriott Travel Package program, that is possible. A 7-night Cat 1-5 certificate could be traded in today for 45K Marriott points (note: I wouldn't do that). We don't yet know whether or not it will be possible to do a similar trade with the new program.
The true value of a 7-night certificate today lies somewhere between that value and the normal points cost of the hotel (you obviously wouldn't consider paying more than the normal points cost). Your valuation may certainly vary some here and we will surely have more in-depth analysis as we've had more time to consider the charts. This is meant to be a first look at the Travel Packages.
Bottom line
If you're eyeing a Marriott Travel Package, the current packages undoubtedly present more value. What's more, they may turn out to be a huge win depending on how un-redeemed certificates are treated in August (See: Potential huge win with Marriott Travel Packages before August).
Of course, we don't yet know how that will shake out. And we do know that SPG's off-the-charts properties are going to become bookable at very attractive rates in August.
Personally, I redeemed for a Travel Package the other day. Had today's announcement not indicated that the off-the-charts properties are indeed going to be bookable for 60K per night this August, I may have considered booking a second package — though, at this point, I think I'm more likely to hold onto a balance of points to see what kind of outsized value I can get from top-tier properties in August.
More analysis on the new program coming from Greg shortly….
For more of today's coverage, see:
And for more on the transition, please see our Marriott SPG Ritz Transition Guide, or click through to the guide via any of these topic links: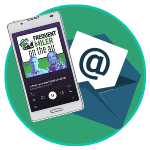 Want to learn more about miles and points?
Subscribe to email updates
 or check out 
our podcast
 on your favorite podcast platform.