The New Marriott chart is out (See: NOW LIVE: New Marriott SPG Award Category Assignments.). Greg is doing his thing and crunching the numbers with a complete analysis to come. In the meantime, here are some of my first reactions to the new chart.
As a reminder, new category assignments are published here: points-redemption.marriott.com/category-change.
#1 – Off the Charts No More: from 48K per night for the best properties
When Greg and I first reported on Marriott merger news back in April, we noted being told that all properties would fit into the new chart, even those that had previously existed as "all-suites" SPG properties that did not fit into a category (See: The huge wins in yesterday's Marriott announcement). As you may have noticed in our earlier post this morning, that is correct. Here is the quote from Marriott's release:
For the first time, SPG's all-suite hotels such the W Maldives, the St. Regis Bora Bora Resort, or the Phoenician Residences, a Luxury Collection Residence Club in Scottsdale, are now included in the published award chart. These sought-after properties can be redeemed for 5,000 fewer points.
The quote isn't quite as clear as I'd like, but the news is stellar. Take for instance the St. Regis Bora Bora. That property is an SPG Category 7, and a standard room in that category costs 30K-35K Starpoints per night (the equivalent of 90K-105K Marriott Rewards points). But the St. Regis Bora Bora has long been classified as an all-suites property without any standard rooms, so SPG members were unable to redeem for the normal chart pricing. When I called to check on award rates in April, the lowest price the agent could find over the coming year was 90,000 Starpoints per night (the equivalent of 270K Marriott Rewards points per night).
However, as expected, Marriott classifies the St. Regis Bora Bora as what will be a Category 8 hotel next year and will cost just 85,000 Marriott points per night. That's an amazing drop from 270K in the past. Note that the "current points required" is based on the fact that SPG Category 7 starts at 30K Starpoints / 90K Marriott Rewards points per night (despite the fact that it is impossible to book this property for 30K SPG points today).
However, it gets even better. From August through the end of this year, the top tier in the chart is actually Category 7 — Marriott's category 8 will not debut until early 2019. See the asterisk that leads to the note under the chart that says (bold font is mine for emphasis):
An eighth category will be added in early 2019. Until then, Category 8 hotels will be available at Category 7 pricing.
In other words, properties like the St. Regis Bora Bora will cost just 60,000 Marriott Rewards points for bookings made between August and whenever the 8th category debuts. Note that doesn't mean you need to travel before early 2019, it just means you have to book before the new charts take effect.  Marriott lets you book about a year in advance, meaning that you'll have until at least the end of 2018 to look in plans and pricing for your 2019 travel. This will of course rely on finding availability — but if you can, it will be well worth it.
Even better, book a 5-night award stay and get the 5th night free – for an average cost of just 48,000 points per night!
Of course, the St. Regis Bora Bora is only one such example — see this post for more ideas: SPG's Off the Chart Properties, and a Map.
#2 — New York, New York: Free night certificates galore
When Marriott released the preview, I expressed excitement about the fact that 4 properties in New York City would be bookable with the annual free night certificates that will come with the Marriott and SPG credit cards. Low and behold that was just scratching the surface. I count 32 (!!!!) properties in Manhattan that will cost 35,000 points or less and will thus be bookable with the anniversary free night certificates that come with the Marriott Rewards Premier Plus card and the SPG consumer and SPG business cards.
Including the other boroughs, there are nearly fifty New York City hotels that are within the range of those free night certificates. New York is not the only vacation destination on earth, but it can certainly be an expensive one. Getting a free night there every year in exchange for a $95 annual fee looks pretty good on you, Marriott.
#3 — Book Ritz-Carltons and St. Regis hotels with your annual free night certificate
Not only are there a ton of New York properties that will be bookable with annual free night certificates, but there are 27 Ritz-Carlton properties that will be bookable with the annual 35K free night certificate from the Marriott and SPG credit cards. There are a further 14 St. Regis properties that will also be available with 35K free night certificates, though exactly half of those are in China.
Note that this does not mean a drop in price on all of those properties. In fact, out of the 27 Ritz properties available for 35K, only ten are dropping in price (by 5K points each) while 17 are increasing in price by 5K points. Still, some will be happy to redeem annual Marriott free night certificate at Ritz properties.
A hot spot in terms of St. Regis: The St. Regis Astana will be dropping by 25,000 Marriott points to just 35K.
#4 — Travel Packages aren't going away
There has been some fear about what would happen with Marriott's Air + Hotel packages, and I'll even admit to having gotten spooked into redeeming for one earlier this week when the Travel Packages page on Marriott's site temporarily went down.
However, Marriott was clear that these popular packages will be sticking around:
Travel Packages –Travel Packages now include all SPG properties. Previously, SPG Nights & Flights applied to SPG categories 3 & 4. Starting in August, Marriott Rewards and SPG members can redeem points for airline miles and hotel stays at any of the 6,500 participating hotels. This offer remains one of the richest among travel loyalty programs. As always, United's Mileage Plus members receive 10 percent more miles under the RewardsPlus program.
That's good news. I do not see any updated information in terms of these packages, so at this point it is unclear to me how currenty unused certificates will transition and/or what changes will be made in terms of redemptions. But it's great to get new confirmation that these packages will continue to exist, and it will be good news to have access to more properties. Hopefully, we will have more information soon about the treatment of outstanding certificates and new redemption rates moving forward.
#5: Some Hawaii properties drop in price
Surprisingly, a number of properties in Hawaii are dropping in price. A quick scan of the chart is a challenge because many properties don't include "Hawaii" or the name of the relevant island in the name, but my first reaction when searching various terms like "Maui", "Wailea", "Ka'anapali", "Princeville", etc was surprise that a number of properties will drop in price.
On the other hand, others will increase. If you are holding a 7-night certificate from a travel package and are eyeing a property that will increase in price, it might be time to make your move now.
#6: There is a cash & points chart
A great way to stretch value out of points can sometimes be to use a mixture of cash and points. Hyatt has long had a strong cash & points chart. Marriott introduces a cash & points chart in today's announcement.
My first reaction is to feel like it looks fairly expensive at the high end. That said, I could see where it may be situationally useful. At the very least, I'm glad to have a chart that Greg can analyze so he can tell me at which levels I should use points vs cash and points. I expect more on that later today.
#7: Mickey Mouse is getting even more expensive.
It's not all roses and sunshine, though. Redemption rates at the SPG Disney properties have gone up yet again. Both the Disney Swan and Dolphin are going up by another 14K Marriott points per night. That's in addition to the fact that they went up in price with SPG earlier this year. Reddit user erin_mouse88 points out what an astronomical increase this represents in just a few months time.
More analysis coming
This is of course the tip of the iceberg. Greg is busy crunching numbers more completely and we will have posts today with more analysis of opportunities now and in the future. This is really just a first reaction. At first glance, I see a lot of positive to be found. That said, with a deeper dive into the details, Greg will have a much fuller analysis of both the good and bad to come this afternoon.
Thus far, the sky once again has not fallen. We'll see what 2019 holds with peak pricing — but there are certainly some opportunities to get strong value for bookings made by the end of this year, whether at properties going up in August (so you'll want to book them now) or those which will drop in price.
For more on the transition, see our Marriott SPG Ritz Transition Guide, or click through to the guide via any of these topic links: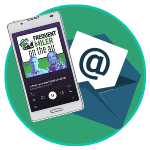 Want to learn more about miles and points?
Subscribe to email updates
 or check out 
our podcast
 on your favorite podcast platform.