A few times a year, Kimpton has a nifty (if somewhat awkard) secret password that gets you a special treat if you mention the password (or phrase) when checking in. The new Kimpton secret password for Winter 2022 is "The Snuggle is Real."
The password is valid for stays starting today, November 25, 2022. The specific treat differs from property to property and even the same hotel might offer different surprises depending on when you visit. They can be anything from free f&b credits/drinks (the most common), free parking, room upgrades, free breakfast or, worst of all, little tchotchkes.
Stephen stayed at a Kimpton a while back and the password got him a $30 food and beverage credit. It looks like he put it to good use.
If you check into a Kimpton, be sure to say "The Snuggle is Real," when checking in to get your reward. Let us know in the comments what you end up getting!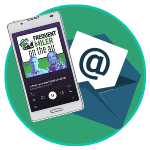 Want to learn more about miles and points?
Subscribe to email updates
 or check out 
our podcast
 on your favorite podcast platform.