If you're looking to put your Radisson points to use, we got a tip this morning about a brand new Radisson Blu that recently opened in Aruba. The best part about this property is that the standard room is a 2-bedroom suite, which is bookable for 70,000 points per night (or book a 3-bedroom suite that can accommodate 6 adults as a premium room award for 105,000 Radisson points per night).
The Deal
A new Radisson Blu property has opened in Aruba that that has 2-bedroom 2-bathroom suites as the standard room award for 70,000 points per night
Direct link to this hotel's website
Quick Thoughts
It looks like this hotel opened just weeks ago, so reviews are sparse so far, but this could certainly be an appealing use of points given that the standard room is a 2-bedroom suite. For 70,000 points you can have either a 2-bedroom island view or 2-bedroom pool view suite.
Point values here aren't outstanding, but neither are they terrible. Keep in mind that the cash rates you see are before taxes. For example, the member rate above with a December 2nd cancellation deadline (which matches the deadline for an award stay) is $350 before taxes, but $440 with taxes.
However, an award stay is a flat 70K points.
That pegs point value at over 0.6c per point (though note that this was the pool view — the island view room had a cheaper cash rate that had the point value around 0.53c per point). Note that you can't use free night certificates earned via spend on the Radisson credit cards since those certs need to be used at hotels in the US.
Those traveling with more people in their group can find similar value in a 3-bedroom island view suite for 105K Radisson points.
Being able to book a room that accommodates 6 adults using points is fairly rare in award travel, so that could be an especially appealing deal.
Keep in mind though that the apparent downside of this property is that it is not on the beach but rather a couple of blocks away. We're told that they have a free shuttle to the beach and some sort of beach setup, but see this picture from the hotel website showing its location (I believe it is the white high rise farthest to the right / closest to the highway).
That certainly may not be a deal-breaker for those who would rent a car in Aruba anyway, but it's worth knowing before you arrive.
Note that according to a comment from a reader this morning, Radisson only allows award bookings up to 270 days in advance. Years ago, back when the credit card offered what was effectively a BOGO on award stays, I booked a few awards almost two years in advance. I'm not sure when they changed to the shorter booking window for awards, but that appears to be accurate. I had no problem finding award availability through January 19th, 2022 — 270 days from writing this post — but I did not see availability beginning on January 20th (which will almost surely change tomorrow as it looks like they have plenty of standard rooms available for cash bookings).
Overall, this is a great tip and a use of Radisson points that I imagine may appeal to those readers sitting on a hefty balance of Radisson points.
H/T: Bonnie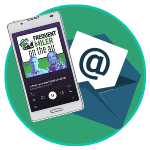 Want to learn more about miles and points?
Subscribe to email updates
 or check out 
our podcast
 on your favorite podcast platform.