For the past couple of years, Starwood has had a partnership with Uber whereby you can earn Starpoints for spending with Uber. Earlier this year, SPG cut the rates at which you would earn points for Uber spend to just 1 Starpoint for ever $2 in spend. Unfortunately, the partnership will now come to an end altogether on December 17th.
Today, SPG announced that the ability to earn Starpoints with Uber will end on December 17th, 2017 at 11:59pm EST. This will surely be a disappointing change for those who use Uber regularly. I am not an Uber user in my daily life, but I frequently use Uber when I travel (which has been quite a bit in recent months). This will definitely affect my behavior. I'll readily admit that the ability to earn Starpoints had made me lazy; I rarely compare prices with Lyft these days. However, I was missing Starpoints from several Uber rides in September and October and so I pulled up the Lyft app a couple of times while in Chicago last weekend and found that it was cheaper several times. I see myself using Lyft more often going forward thanks to this change (and probably saving a couple of bucks!).
Speaking of not receiving credit for all of my rides, I logged in this afternoon and saw that all of my Uber rides from September and October finally posted today. Uber rides typically earn 1 Starpoint for every $2 spent with Uber. During SPG stays, you should earn 2 Starpoints for every $1 spent with Uber.
However, I had an SPG stay last month and several Uber rides during that stay and I was only credited at the "every day" rate of 1 Starpoint per $2 spent with Uber.
On just the rides above, I think I got shorted almost 100 Starpoints (those weren't my only rides). If you're a regular user of the SPG/Uber partnership, I imagine the difference could be much more significant. It might be worth taking a second look to make sure you were properly credited.
Bottom line
It's always a bummer to see a good partnership come to an end. I imagine that regular SPG-loyal business travelers will be most impacted on this one. Maybe another chain will pick up on the potential for a connection with Uber or another ride-sharing app — I think this one had the potential for interesting synergy. Let's hope something else comes along.
H/T: OMAAT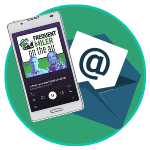 Want to learn more about miles and points?
Subscribe to email updates
 or check out 
our podcast
 on your favorite podcast platform.