Controversial statement: The Courtyard Hakuba is the nicest Category 4 Marriott in the world. Change my mind.
If you've noticed my recent absence from Frequent Miler, it's because I was on vacation recharging my batteries in Japan. I went into this trip expecting to be #Bonvoyed by the Courtyard Hakuba (with a little help from the Prestige concierge), but I came away from 4 nights in Hakuba, Japan already talking about going back next year. This gem is relatively new to the Marriott fold and feels nothing like a Courtyard. I'd bet it becomes an Autograph Collection property eventually, but for the time being this is a great destination for those interested in skiing and/or staying in a quaint town surrounded by breathtaking mountains.
Almost #Bonvoyed….by the Prestige Concierge
I noted in a recent week in review around the web that I was pretty sure I was about to be #Bonvoyed. The reason for that is kind of a long story, but the basic gist of it is that I called the Prestige Concierge to book 4 nights for 2 people at a rate that I knew was better than I'd seen in weeks of searching (it was $67 per night for 2 people whereas the best rate I'd seen previously was $53 per person per night, including an additional $53 for a 1yr old child according to Marriott.com). The Prestige concierge booked me a room for one guest by mistake. By the time I realized that they messed up, the rate for 2 people had doubled to $134 (or $201 with a child as a third person). The Prestige Concierge ended up calling the hotel and telling me that the hotel had promised to honor the original $67 rate for 2 guests (despite the concierge's error). That probably doesn't sound surprising, but I'll spare you the additional 5 paragraphs I originally wrote to say that it didn't seem likely to me that this would be honored in reality, especially since Marriott.com showed my rate as $134 per night right up to the moment I checked in.
Those who know I have a son might wonder why I was booking for 2 people. That's because when I put in a 1yr old child on Marriott.com, the nightly rate increased. Based on some Googling, I determined that Marriott.com often shows a charge for a child but that many properties don't actually charge that fee — unless you book the child with your original reservation. At least, that's the experience I found from several reviews at various properties online (one person said the front desk person at a Marriott property explicitly said that the hotel has no such fee and only people who book it online that way get charged the fee). I'm sure there are properties (especially in Europe) that charge an additional fee for a child, but I think in the future I'll book for the adults in the room and then reach out to the hotel about my son and let them make the first move on mentioning a fee. Anyway….
Much to my amazement, when I checked in, the paper showed my nightly rate of $67 per night for 2 people. Oh — and I chatted with the hotel via the Marriott app while we were driving to Hakuba to inquire about whether or not they had a crib for our son.
Thank goodness he's not an ugly kid :-). Nope — they didn't charge us anything for adding him — and in fact a card they gave us during our stay made it sound as though children under 12 stay and eat breakfast / ice cream for free at Bonvoy properties in Asia, but don't absolutely quote me on that as I did not look to verify it.
That story is to start out with my first surprise: they kept their word on honoring a terrific rate. The second surprise: wow, this place was nice.
Courtyard Hakuba: The lobby
It was evident from the first glimpse of the lobby that this was no ordinary Courtyard. From the crackling fire going 24/7 in this little faux-fireplace…
…to the plush sofa seating around the lobby….
…this just didn't look like a Courtyard to me. Here's the restaurant, just off the lobby.
That feeling continued down the hallways, which were lit in a way more reminiscent of a Park Hyatt than a cheap Courtyard.
And then you entered the room.
Courtyard Hakuba: The room
At check-in, I was informed that I'd been upgraded (as a Platinum member) to a "Premium twin hot spring" room. This meant I would have a hot spring tub directly in my room. Most Japanese onsen hotels have public hot springs, segregated by gender. The Courtyard Hakuba also has these:
Personally, I was excited to instead have a private hot spring tub directly in my room. Apart from the hot spring bathtub, the room looked identical to the standard rooms on the website, so I expect a standard room would otherwise look exactly the same minus the hot spring tub. However, I'll note here that my stay was at the end of the season (or perhaps after the season): for the first day or two after we checked in, we only saw 5 or 6 other people in the entire hotel (and we saw those same folks at breakfast/cocktail hour each day, so I'm pretty sure we were the only guests for those days). That obviously contributed to my upgrade (and probably somewhat to the very attentive service). But I'd also venture to say that service was so over-the-top here that Platinum status or better would give you a decent shot at an upgrade if one is available.
Anyway, the room looked totally unlike a Courtyard right from the entrance.
Between the wood-grain look of the floor and left-side walls, it just looked and felt cozy and warm. And that's pretty welcome in a town that gets 36 feet of snow per year. Not. a. typo.
The biggest downside was the fact that it had 2 twin beds. In my previous experiences in Japan, this seems fairly common (and it's not just Japan — in plenty of other parts of the world, a room for 2 often consists of two single beds pushed together). I believe that all of the rooms in this hotel consist of two twin beds. This wouldn't prevent me from going back.
They had a crib set up for us, but the mattress was too high. Afraid my son would climb out, I had to adjust it down. That required a screwdriver. Or a metal Ritz-Carlton card.
But the star of the show in terms of the room was the bathroom. You can see into it from the bedroom in the picture above (note that there is a curtain you can pull for more privacy). There was a single-vanity sink with an amenity area stocked with toothbrushes/toothpaste, razors, and the usual shower cap-type stuff.
This is Japan, so as return visitors would expect, the toilet seat was heated and there were plenty of functions/buttons on the wall.
And then there was the shower / hot spring area, complete with water heated by the geothermal activity of the Earth flowing into the tub with the relaxing sound of constant flowing water day and night.
The length of time I could stay in the spring water during one sitting varied a bit from day to day (it seems the Earth isn't run by a thermostat), but it was always delightfully soothing. If you love the sound of running water and a warm bath, you may not want to leave this bathroom.
Courtyard Hakuba Platinum amenities
Upon arrival, the Platinum amenities were explained to me and I was given a letter outlining them — though this list isn't exhaustive, as you'll see below.
The welcome gift was a choice between 500 points or a snack and beverage from a list of options. By the program terms and conditions, I believe I should have also had the choice of a $10 per person per day credit. I did not push the issue since breakfast was free for the member and one guest (and kids under 12). I'll come back to breakfast in a minute. I chose the beverage and snack. We got a local craft beer and mixed nuts (I think that was the only snack choice — drink choices were beer, juice….and I can't remember what else). The name of the beer was "Drop of tree covered in ice". I'm not a beer drinker, but my wife confirmed that it was "pretty good", and I had at least four or five sips more than I generally drink of a beer, so I'd say the same.
Also a nice surprise: the room had a welcome amenity of some sweets (some sort of cookies and chewy sweetness that I can't describe well), so I felt like they did OK in the welcome amenity department. At $67 per night (less the 4th night free), I wasn't going to lodge a complaint.
I'll talk about breakfast in a second, but first i mentioned that the list above was not exhaustive. The hotel offers a daily "Happy Free Flow" event from 4-7pm in the lobby with all-you-care-to-drink wine (red, white, and sparkling), whiskey, rum, vodka, Campari, and cassis (along with a fridge stocked with soda water / tonic, juice, etc). There was even a section with a pretzely snack mix and chocolates. The Cabernet Sauvignon was from Chile and I thought it was pretty solid for a screw-top wine.
The fee for that is 2,000 yen (approximately $18 at the time of writing) or it is 500 yen per drink (about $4.50). However, this is free for Platinum and Titanium guests. They're essentially treating it like a club lounge and Platinum members do get club lounge access at Courtyard properties outside of the US. Three hours of it seemed….excessively generous. Also of note: children under 12 get free unlimited ice cream. My son had his first taste of chocolate ice cream at the Courtyard Hakuba.
Of course, I feel like part of the game here is to trap you in to eating dinner at the hotel restaurant since you certainly won't be driving anywhere after 3 hours of alcohol. Don't fall for it. While breakfast is fantastic, we had two dinners here and didn't really like either of them (even considering the 20% discount for Platinum members). Go to the "Sounds Like Cafe" which is a pretty walkable distance. Seriously. Thank me afterwards. No, it doesn't look like much from the outside. Yes, you want to go in and order anything on the menu. I know it doesn't have a Japanese name and it sounds like "tourist trap". Trust me. It's delicious.
But breakfast was glorious for a Courtyard. It wasn't necessarily the stuff of legend you've read about from 5-star Asian hotels, but it was well beyond anything I'd expect from a Courtyard. It was so good that I found breakfast at the Hyatt Regency Hakone utterly disappointing a few days later (despite using 25K Hyatt points per night and room rates soaring above $625 per night during my nights there). I remind you that the Courtyard Hakuba was $67 per night (before the 4th night free rebate). Here was breakfast:
For the record, that's not all. There was also a section with fresh cut fruit (the pineapple was delicious and both the strawberries and grapes were excellent as well), a few kinds of yogurt, several cereals, shot glasses of fresh-squeezed OJ (the stuff in the pitcher for full glasses was not fresh-squeezed), salad with vegetable garnishings, and both an espresso machine for cappuccino / lattes and pitchers of drip coffee.
They even had kids' tableware — including a plate/bowl combo, plastic cups, and silverware for kids.Here was my son chowing down a soba noodle with a plate full of food he could feed himself.
In short, breakfast was awesome. We ate our faces off every morning until our son couldn't stand sitting in the chair any longer. At that point, we headed up to the fitness center, which we discovered is the perfect place to bring a 1yr old after breakfast so he can run around and burn off some energy.
He even discovered the "hotel hack" of free bottled water in the gym.
Speaking of refreshment, the hotel even has 2 vending machines, one with soft drinks (Pepsi, hot/cold coffee drinks, juice, tea, etc) and one with beer and sake. Beer started at less than $2 and ranged up to about $3.60 for a half-liter beer (a small bottle of sake was just over three bucks).

But the service made the stay
All that said, I couldn't say enough about the service at the Courtyard Hakuba if I tried. From check-in to check-out, almost every employee with whom we interacted was genuinely warm and welcoming. As seems common in Japan (but was still surprising at the $67 Courtyard), someone came running outside in the rain to help with our bags when we pulled in to the (free) parking lot. When our son got fussy in the restaurant one day, a waiter brought him a balloon.
I had to give my room number at breakfast one time — it was remembered thereafter. And La La, our waitress at breakfast every morning, was especially excellent with our son — talking with him and playing along with his attempts to talk or give her his sippy cup, etc. When we walked out each day, he reached for her hand to walk him to the door. We didn't get that experience anywhere else on this trip.
Every interaction we had with the front desk was excellent — polite, professional, and efficient. When I heard on the first day that the 3-hour happy hour was free for Platinum guests, I thought I must have misunderstood something (it wasn't noted on the Platinum benefits letter and the prices were posted for it in the lobby). On the first afternoon, I said we wanted to buy a single glass of wine each (figuring it was $4.50). I gave my room number and sat down to be served. The front desk agent came over to explain that she saw I am a Platinum member and as such this was totally free — she further apologized that her colleague had not properly explained this to me when I checked in. LOL — I just can't imagine that kind of response at a Courtyard in the US.
Again, we were there during low season. I don't know what this place is like during peak season, Furthermore, it seems that staff may still be in a training mode — we noticed staff members rotating between the restaurant and front desk and got the sense that some of them might be from other Marriott hotels in Japan. Maybe it won't always be as good as it was for us, but I'd come back again to find out.
Why Hakuba? Because it's awesome.
I'd be lying if I told you that I picked the destination before the hotel on this one. A cheap way to pick up 4 Marriott elite qualifying nights while also satisfying our goal of spending time in a Japanese mountain town is what brought me to Hakuba. But wow am I glad. Hakuba has 11 ski resorts (the front desk sells discounted lift tickets to a couple of them) and is surrounded by some of the most impressive mountains I've ever seen. You're probably not picturing them as alpine as they are. The following pic isn't very good quality, but notice that the sun is shining and there isn't an inch of snow in the parking lot and the grass is green. Then focus on those show-covered mountains in the background.
We took the lift up at Happo One ski resort one day (the site of the Apline skiing and giant slalom events at the '98 Nagano Olympics) because they have a free children's park far up the mountain. My son's first sledding experience had a slightly different view than I remember from the hill behind the school when I was a kid.
Another cool thing we did while in Hakuba was drive about an hour and a half away and hike a bit to see this:
That's Jigokudani Monkey Park, where snow monkeys bathe in hot springs (it's in a national park, so the monkeys are free to roam, and do — all around you). Fair warning: it's a crazy windy narrow mountain road for a couple miles at the end to get there. The website says it is far from town in the mountains. About 3 miles before you get there, you'll still be in a town wondering what they mean that it's far from town in the mountains. A mile later, you won't wonder any more.
Bottom line
I absolutely loved the Courtyard Hakuba. It was hands down my favorite stop on this trip (which included Tokyo, the Ashikaga Flower Park, and Hakone / Mt Fuji) and we will very likely return. We actually only intended to stay 3 nights (a 4th night free booking was just a way to pick up a cheap elite qualifying night/points), but couldn't bring ourselves to leave after the third night. Hakuba is a small town with narrow roads that I imagine might be hard to maneuver during peak ski season, but it was great being there in early April. There were still plenty of trails open if you're a skiier (ski season ends in May in Hakuba) but nothing was crowded. A lot of small shops weren't open since the peak season was over, but that kind of gave it an all-the-more-quaint feel. You can rent all of the gear you need to play in the show (we had to rent boots, snow pants, and gloves) and there are quite a few other sites to see within driving distance. Speaking of driving, you don't have to drive to get to Hakuba — you can take the train to Nagano and then a bus to Hakuba or a longer train route that ends in Hakuba. The hotel has a free shuttle to/from the bus station for check-in/check-out (I didn't ask if they also pick up at the train station, but I'd be surprised if they said no). There are public transit options to get you to the snow monkey park. Having a car was more convenient, but beware that tolls are expensive. The Courtyard Hakuba is a Marriott Bonvoy Category 4 property, so awards cost 25K per night. That would be a terrible deal at this time of year since cash rates were so low, but during peak winter season it looks like it would yield around 1 cent per point, which isn't bad for Marriott points. If you have a 7-night certificate capped at 25K points per night from an old Travel Package, I certainly wouldn't be unhappy to use it here. In fact, I'm kind of jealous if you have one of those because I'd be happy to put it to use in the summertime next year as we hope to check out this area again to see what summer activities are like. I know that there are plenty of negative Marriott stories to go around, but I have to give credit where credit is due: the Courtyard Hakuba is a hotel to which I'll happily return in the future. Is it the nicest Category 4 Marriott in the world? I guess I can't say that with absolute certainty as there are surely a lot of nice ones. But if you've been to a nicer one, I'd love to hear about it — because if it gets better, I'd like to plan my next vacation there.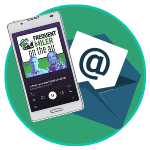 Want to learn more about miles and points?
Subscribe to email updates
 or check out 
our podcast
 on your favorite podcast platform.