Ever since May when I published "One card to rule them all," I've received emails and tweets about once a week from different people with similar stories. Almost all said that an Office Depot manager told them that Office Depot was no longer selling Vanilla Reload cards. Each time I would run out to my local Office Depot and find the shelves still well stocked with the cards. So, when JeffTheWanderer reported the same story a couple of weeks ago, I wasn't too concerned. This time, though, the story seems to be for real…
Last night, Travel By Points reported the following via Twitter:
Well-stocked OD pulled all Vanilla Reloads today after corporate notice. Mgr thinks it is nationwide. Hope not. … was there last night, full of them. Mom went tonight, all pulled. I didn't believe her so I stopped by and confirmed myself… mgr quoted fraud and also IRS issues (biz owners paying employees with prepaids to avoid taxes).
Then, today, Toms FF Stuff reported:
@FrequentMiler @travelbypoints Vanilla Reloads are pulled. Tried today and manager brought out a memo to all stores to pull this morning.
I then called my local Office Depot and heard the same story. They had received a memo stating that they would no longer stock Vanilla Reload cards. I have since contacted both Office Depot and Incomm (the company that produces Vanilla Reload cards) to ask for their official stories. I'll report more when I hear back from them.
Why?
You might wonder why Office Depot would stop selling these cards. The most likely reason (and the one that has been told to people asking) is that there has simply been too much fraud associated with these cards. See "When thieves steal our points." It's sad when crooks interfere with great point earning schemes!
Will they restock?
Since we haven't heard an official story directly from Office Depot or Incomm yet, we can still hope that the memo we've heard about is incorrect or incomplete. There's always the possibility that Office Depot will restock with a new version of Vanilla Reload cards that are somehow more secure. Do I think that will happen? No, but one can always hope.
Alternatives
If you were counting on these cards, don't worry, there are plenty of good alternatives. On Monday I'll publish some new findings, but for now consider the following:
Other stores besides Office Depot still sell Vanilla Reload cards. However, it takes a bit more work to find ones that take credit cards. For example, while many Walgreen store registers are hard coded to not accept credit cards for these purchases, some do allow it. If it doesn't work at one store, try another. To find cards that get bonus points at drug stores, grocery stores, and so on, please see "Best Category Bonuses."
It is still possible to get 5 Ultimate Rewards points per dollar! Please see the "The 5X everywhere backup plan".
Please stay tuned for more on Monday. There are plenty of great opportunities still to be had!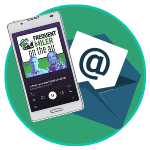 Want to learn more about miles and points?
Subscribe to email updates
 or check out 
our podcast
 on your favorite podcast platform.