When Marriott Bonvoy announced their latest promotion for double points and double elite credit, we reported being told that stays including at least one paid night would earn double elite credit (but award stays without any paid nights would not earn double credit). In other words, if you booked a stay with one paid night and several award nights under a single reservation, you would receive double elite credit for the entire stay. When the registration page debuted yesterday, the terms didn't seem to support that statement — though we have since been able to confirm that a mixed paid and award stay will indeed earn double elite night credits.
The terms on the registration page suggest that award stays will not earn double elite credit. That page says:
"…and nights spent while redeeming an award are not eligible for bonus points or double Elite Night Credits."
We followed up with Marriott's public relations team to clarify since we had previously been told that full award stays would not qualify for double elite night credits but that stays including at least one paid night would qualify. We specifically gave the following example:
Suppose someone books a 6 night stay where one night is paid and 5 nights are on points.  Would they earn 12 elite nights because all nights are doubled?  Or maybe they would earn 7 elite nights because only the paid night is doubled?
Our contact with Marriott then checked with the Promotions team to ensure an accurate response and this is what we were told:
This Member will earn a Bonus of 6 Elite Night Credits (5 for the redemption Nights and 1 for the Paid Night) which equals a total of 12 Elite Nights
This Member will earn Double Points on the Paid Night (A Redemption Stay has no revenue so no points)
While I wouldn't be inclined to take that answer at face value if it came from a front line customer service representative, in this case I am as confident as I can be that our sources are giving us accurate information. My best guess is that the system somehow recognizes a stay with at least one paid night as a "paid stay" whereas a stay with zero paid nights is recognized as an award stay only.
The good news is that it is easy to customize a stay and choose one paid night with several award nights.
You can even choose to use free night certificates for some nights if you so choose. I wouldn't on this stay given the price of 4,500 points per night, but you could in a situation where it makes sense.
For more on how that works, see this post: Bet You Didn't Know: Maximizing Marriott's 5th Night Free on longer stays or check out this video tutorial: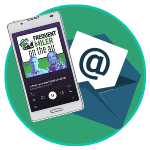 Want to learn more about miles and points?
Subscribe to email updates
 or check out 
our podcast
 on your favorite podcast platform.