Background:
In order to earn miles & points, many people "manufacture spend".  That is, people find ways to increase credit card spend (to get rewards) while getting their money back.  There are many techniques for doing this, and PayPal is a component of some of them.  Unfortunately, while these techniques are perfectly legal, they are often also used for money laundering and other illegal activities.  As a result, PayPal frequently freezes accounts of those who manufacture spend because they appear to be doing something illegal.
In response to a recent post about PayPal freezing accounts, an anonymous PayPal employee stepped forward and offered to answer our questions.  In this post, I've summarized answers to two such questions.  Many more questions will be answered in future posts.
Question (part A): Do you know of any safe way to use PayPal to manufacture spend? 
The only way to use the PayPal My Cash card safely is to use loaded funds to make purchases rather than finding ways to withdraw the money.  Since eBay often has gift cards available at a discount, buying gift cards is a good way to spend your PayPal funds.  Walmart, Target, Home Depot, Gyft, and many other merchants accept PayPal as well.
If you have the PayPal Debit Card, use it to make purchases rather than to get cash back.
Question (part B): Is there a pattern of use that will avoid shutdown?
Most account reviews are initiated by customer service agents. Agents are not trained to look for any specific behavior, so pretty much anything can lead to a review.  Reviewers then look for the following warning signs that indicate the possibility of money laundering or other illicit activities:
Are funds being moved to another account before being withdrawn?
How often are funds loaded and unloaded?
Are prepaid bank accounts or credit cards being used?
Are funds added multiple times a day?
Unfortunately, there are no hard and fast rules.  Some account auditors are suspicious of any use of the PayPal My Cash card.
Here's a tip that may help:  If you receive a warning email from PayPal, call and ask to be connected to the escalations team. Explain what you were doing. If you explain that you were trying to earn points and miles, it is less likely that your account will be limited.  Even if your account has already been limited, it's worth trying to contact the escalations team.
Frequent Miler's view
As I've stated before (see: "Beware buying PayPal My Cash cards,") I'd recommend simply staying away from PayPal with respect to manufacturing spend.  Using PayPal funds to buy things, as Anonymous suggests, isn't really a form of manufactured spending since you could have always used your credit card directly for those same purchases.  That said, there may be opportunities to increase credit card rewards by using a card that gets a drugstore category bonus, for example, to buy My Cash Cards at a drugstore, and then use your PayPal funds for everyday spend.
If you insist on continuing to manufacture spend with My Cash cards (against my advice), I'd recommend:
Go slow:

Don't buy more than 1 per day.
Don't load more than 1 per day to your account.
Don't withdraw funds right away.

Mix in regular use: Use PayPal funds to buy things rather than just for moving money around.
Do not link prepaid cards to your PayPal account
Do not withdraw funds from PayPal to a prepaid account.
Don't move funds from one account to another before withdrawing those funds.
Much more to come
Anonymous (AKA MSnowden) has many more answers for us.  As I receive the answers (based on questions asked by me, and by readers in response to the original post), I'll do my best to summarize those answers and alter phrases to protect Anonymous' identity.  Stay tuned.
Other questions?
If you have other questions for Anonymous/MSnowden, please head over to the original post and add your question to the comments section (if no one has already asked the question).  Here's the original post:  Anonymous PayPal employee to answer manufactured spend questions.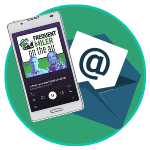 Want to learn more about miles and points?
Subscribe to email updates
 or check out 
our podcast
 on your favorite podcast platform.