My wife and I will both hit Delta Million Miler status this year.  As I reported in January (see: My married million miler mileage run) I decided to turn this into a challenge.  I wrote:
My goal is for the two of us to reach Million Miler status together, on the same international flight, and on Delta's new Airbus A350.
We've made progress towards this goal.  Here's where things are at…
Current Million Miler MQMs
I currently have over 972K MQMs (Medallion Qualifying Miles) towards million miler status, and my wife has 966K. We each need to get much closer to 1 million miles before our big flight.  Here's how we're planning to do so…
Using techniques for increasing credit card spend and getting most of it back, I just completed $60K spend on my personal Delta Reserve card.  This will give us two 15K MQM "Miles Boosts" once my statement closes.  My plan is to keep one Miles Boost for myself and gift the other to my wife (you can gift MQMs from Delta Reserve Card spend, but not from Delta Platinum Card spend).  That will give us the following totals:
Me (after 15K Miles Boost): 987,663
My wife (after 15K Miles Boost): 981,084
My wife also completed $25K spend on her Delta Platinum card.  When her statement closes, this will result in a 10K MQM Miles Boost:
My wife (after 15K Miles Boost + 10K Miles Boost): 991,084
My wife also has three trips planned which will result in 4,376 additional MQMs (if I did my math right).  She'll then have the following total:
My wife (after 15K Miles Boost + 10K Miles Boost + 3 trips): 995,460
And I plan to quickly spend $25K on my Delta Platinum business card in order to get a 10K Miles Boost.  That will leave me with the following total:
Me (after 15K Miles Boost + 10K Miles Boost): 997,663
If all goes as planned, we'll each be less than 5,000 MQMs away from Million Miler status by May.
The Million Miler Flight
We've had a trip to Japan on the books for a while now.  When Delta first rolled out their new A350 aircraft with their awesome looking Delta One Suites, I found that it was easy to book saver level business class awards by looking at the end of schedule.  That is, by looking for awards as far out in the future as Delta will show, there seemed to reliably be a lot of saver level business class awards available.  Unfortunately, that's no longer true, but at the time I managed to snag three Delta One Suite seats for a Tokyo Narita to Detroit flight in May for only 80,000 miles per person.  I figured that I'd figure out how to get to Japan at a later date.
In November, I got around to booking our outbound flight on ANA first class.  I described this here: ANA offering better award availability to their own members.  One of the reasons I chose to book with ANA miles was that they had better first class award availability that way.  The other reason was that I wasn't sure that our son would really join us on this trip, so I wanted to use a program that offered cheap cancellations.  ANA charges just 3,000 miles to cancel and redeposit miles.  I could live with that.
But then we dreamed up this Married Million Miler Mileage Run idea.  I had two Delta global upgrade certificates set to expire in July, so I realized that it would be ideal to take our Million Miler flight before then.  And since Delta flies their A350 non-stop from Detroit (my home airport) to Tokyo Narita, that would obviously be a great choice for our Million Miler flight.
I checked one-way prices for Detroit to Tokyo Narita and was surprised to find that Premium Select seats were cheaper than main cabin!  Even better, I called Amex to see if I could save even more money with their International Airline Program for Platinum cardholders.  I could and I did!  I reported this finding here: International Premium Economy for less than coach.  For the flight I wanted, Delta listed Premium Select at $1,299 and main cabin seating at $1,462.  Through Amex I was able to buy two Premium Select seats for $1,115 each.
Keep in mind that Delta's Premium Select, unlike Comfort Plus, is a true upgrade over main cabin seating.  Seats are wider, have more legroom (including a footrest), and lean back further.  It won't be too awful to spend our million miler flight in Premium Select seating.
Of course, I'd far prefer to be in Delta One Suites with lie-flat seats and doors that close.  I called Delta to apply my global upgrade certificates.  As expected, they weren't able to upgrade us immediately but they did wait-list us for the upgrade to Delta One Suites.  Chances are that if we get upgraded at all it will be at the gate.  We'll see.  Fingers crossed.
For our son, we still don't know for sure that he'll join us for this trip, so I booked his seat with miles.  With my Delta Diamond status (Platinum status would work too), award changes and redeposits are free as long as they are done more than 72 hours before the flight.  Initially his Premium Select seat cost a ridiculous 140,000 miles, but I checked award prices regularly and soon swapped that for a 90,000 mile award.  That's still crazy high, but we do want him on our same flight (if he joins us) so I think it is worth it.  And I'll continue to check prices in case the price drops again.  It looks like it is fairly common for the award price to go lower as it gets closer to departure (and they realize that they won't sell the seats anyway).  Alternatively, if/when we know for sure that our son will be going I can see if I can still get that $1,115 price.  If I then pay with points with my Business Platinum card I'll get 35% of the points back.  In total, that flight would cost 72,475 Membership Rewards points (after the rebate) and my son would earn  miles for the flight.  We'll see.  I'd rather spend Delta miles anyway.
Update 3/14/18: The price for our son's Premium Select seat went down to 64,000 miles so I re-booked the 90,000 mile award and got back the difference!
Delta reports that our flight distance is 6,378 miles.  Since we are booked in Premium Select we'll actually earn 150% MQMs: 9,567.  Either way, it will be more than enough to get us both over the million miler hump on that one flight.  Then, about a week later, we'll take our first flight as million milers from the get-go.  On that flight we are booked definitively into Delta One Suites thanks to our award booking.
Honestly, I'm a little bummed at missing out on flying ANA first class, but it's the price we have to pay to complete this silly challenge.  And there's nothing stopping is from flying first class to Asia in the future.  If the plans fall into place as described above, my wife and I will reach million miler status on our outbound flight to Tokyo Narita, and we'll return as full fledged million milers.
Some will ask why we would bother with all of this.  After all, we would reach million miler status with just a bit more credit card spend anyway.  And, other than a gift for reaching that threshold, we won't really get any new elite perks.  The answer is similar to the answer to why climb a mountain.  Because it's there.  And we can.  So we will.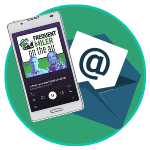 Want to learn more about miles and points?
Subscribe to email updates
 or check out 
our podcast
 on your favorite podcast platform.