The hailstones were the size of golf balls.
We visited Melbourne, Australia for Christmas last year and had been enjoying the great weather. We'd visited St Kilda beach that morning to take advantage of the 98° temperature and were now in the comfort of the air conditioning at our friends' house that evening.
The freak storm came out of nowhere. One moment it was quiet outside, the next our friends' kids had leaped out of the beds they'd only just gotten tucked in to so that they could see what all the noise was about. The hail only lasted a couple of minutes, then all was quiet again other than the rain following it up.
Fearing the worst, I went outside to check our rental SUV once the rain had eased up. I breathed a huge sigh of relief when I saw that it was only raindrops dotted over it.
Or so I thought.
The next morning we headed out to go wine tasting when I noticed a small ding on the Toyota RAV4. And another. Then another.
The raindrops had done a great job covering up all the damage. In the dryness of the new morning, our SUV now resembled a golf ball, with dimples peppering the entire vehicle.
The window trim had dings…
…and even the tail lights were cracked.
Marvelous.
Knowing there wasn't anything we could do, we enjoyed our final week in Melbourne and apprehensively returned the SUV to Hertz on December 26.
The guy taking care of the return handed us a small slip of paper and asked us to take it to the Hertz counter. "Ooh, what happened?" they asked as we handed over the slip, so we explained that that their SUV, which only had 127 kms on the clock when we rented it, was now a dinged-up masterpiece.
They let us know that they'd put a hold on our credit card to cover repairs and that they'd be in contact once they knew the cost of repairs.
Although they'd put a hold on the card, there was still no actual charge three weeks later. I started wondering if they'd somehow forgotten about us.
January 22 – four weeks after returning the RAV4 – I got my answer. No, they hadn't forgotten. And they'd be charging our credit card $3,585.30 AUD ($2,898.78).
How To Submit A CDW Claim With Chase
We'd thankfully paid for the rental with my wife's Chase Sapphire Reserve credit card, specifically because it includes primary coverage for auto rentals when you decline the rental company's Collision Damage Waiver (which we had.)
So the evening after receiving the email from Hertz, we submitted a claim at eClaimsLine. The first step was choosing which benefit we needed to claim under.
The next page required our personal information.
At the third step, we had to provide some basic details about the incident. We were limited to 250 characters, so when submitting a CDW claim you have to be concise.
The final step was to upload some documentation. There are numerous different documents that you might need to upload.
The types of documents you have to upload will vary depending on the nature of your incident. For example, we weren't renting for business and so didn't need a letter from an employer. We also didn't receive a settlement from an insurance company, so we didn't have to upload a document for that either.
Here's what it looked like once we'd uploaded all the necessary documentation:
The Chase Sapphire Reserve rental car insurance claims submission process was very straightforward, albeit time-consuming due to needing to gather photos of the damage, our reservation confirmation, the rental agency report, finalized rental agreement and more. Something I appreciated was that the claims process didn't time out from inactivity due to how long it took to gather the documents.
After submitting the claim, we received an email from Card Benefit Services with the claim number and which also confirmed details of the claim.
We received a follow-up email a week later requesting a copy of our credit card statement with the charge from Hertz on it. The statement wasn't due to close for another few weeks, so I dropped eClaimsLine an email to advise them of this and that we'd upload it as soon as possible.
The statement was available on February 19, so I saved a copy of it and attached it to our claim.
And waited.
I'll admit – I was a little nervous about whether the claim would be covered. The benefit we'd declined was called 'Collision Damage Waiver' but, strictly speaking, there hadn't been a collision. We'd not backed into a wall, we'd not been in an accident – we'd just been unfortunate enough to have parked the SUV on a driveway during a hailstorm.
Reading the Terms and Conditions of the Chase Sapphire Reserve's benefit though, there was no exclusion for hail damage, so I was hopeful that the claim would be covered.
We'd find out less than two weeks later.
Chase Sapphire Reserve To The Rescue!
March 1 brought us the answer we'd been hoping for:
Dear Mrs Pepper :

I am writing to alert you that your claim has been paid. The check, per your request, has been issued to yourself in the amount of $2797.07.

This represents full settlement of the claim.

You will receive the check within approximately 7-10 business days.

Should you have any questions please contact us.

Card Benefit Services
Phew! I guess they're of the view that hail collided with our car.
The $2,797.07 check is less than the $2,898.78 that Hertz charged our card – a difference of $101.71. I couldn't find a reference to a $100 deductible, so we've emailed Card Benefit Services to find out the reason for the shortfall. Still, a $101.71 loss is far better than a $2,898.78 loss.
Edit: Card Benefit Services have replied to my email and provided this reason for the $101.71 shortfall:
The location fee, credit card surcharge and appraisal/assessment fee are not eligible for coverage and were deducted from the payment. The eligible expenses were the damage deductible/excess and the administrative/processing fee.
An Added Bonus
One of the other benefits of the Chase Sapphire Reserve credit card is that it earns 3x Ultimate Rewards on travel purchases. Seeing as Hertz charged our card $2,898.78 for the damage, we earned an additional 8,696.34 UR.
Even if we end up being out the $101.71, the extra 8,696.34 UR will more than make up for that.
Final Thoughts
Overall, we were extremely pleased with the claiming process for the Collision Damage Waiver benefit on the Chase Sapphire Reserve credit card. Disregarding the few weeks while we waited for the statement to close, it took under three weeks for our claim to be approved. It likely would've taken even less time if we'd waited until the statement had closed before submitting the claim.
We're part of the 90% of cardholders that renewed their Chase Sapphire Reserve card after the first year. I'm glad we did, as it saved us almost $3,000.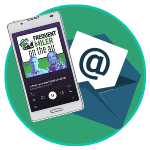 Want to learn more about miles and points?
Subscribe to email updates
 or check out 
our podcast
 on your favorite podcast platform.