AAA is reportedly offering fee-free Visa Gift Cards at some locations. In the past, this promotion has been available at "Mid-Atlantic AAA" locations — though that the name doesn't necessarily reflect the georgraphy (e.g. Mid-Atlantic AAA includes Kansas). See below for a list of areas included in that grouping, though it's possible that this could be available in other areas.
The Deal
Possible fee-free Visa Gift Cards at certain AAA locations (unconfirmed which locations are participating, but Doctor of Credit reports that the sale is on again in some locations, and this typically comes around at this time of year)
Key Terms
Some clubs limit you to a single gift card
AAA sells $500 Visa Gift Cards
Must be a AAA member to purchase
There have been reports of shut downs for buying more than $1K per day even when they are charging the activation fee (the cards are registered to your name and address, so Metabank will block you from purchasing from AAA in the future if shut down)
Quick Thoughts
This deal is very much YMMV. Doctor of Credit reported it and did not have a list of participating clubs, though in the past it's been quite hit-or-miss anyway. Usually, it's the Mid-Atlantic AAA that runs these fee-free promotions. Keep in mind that AAA is pretty fragmented and the names of the club networks don't really correspond with what you would geographically expect. For example, if you go to the Mid-Atlantic AAA site (you'll need to enter a Mid-Atlantic zip code — I used 21201), it says that their clubs service the following regions:
Blue Grass Region
Connecticut/Greater Hartford Area
Delaware: Entire State; all counties
Kansas
Maryland: Entire State; all counties
New Jersey: Atlantic, Burlington, Cape May, Hunterdon, Mercer, Middlesex, Monmouth, Ocean, Somerset, Sussex, and Warren Counties
Ohio/Cincinnati Tri-State Area
Ohio/Greater Dayton Area
Ohio/Northwest Region
Oklahoma
Pennsylvania: Bucks, Carbon, Chester, Columbia, Delaware, Luzerne, Montgomery, Philadelphia and Schuylkill Counties
Virginia (parts)
South Dakota
Southern West Virginia
Washington D.C.: Entire Region
Delaware sounds pretty mid-Atlantic to me. South Dakota doesn't. The moral of the story is that it might be worth calling your local AAA office if you are going to be passing by to see if perhaps they sell Visa Gift Cards. If they do, you next need to decide how much your time is worth as I've always read that it is very hit-or-miss as to whether or not the clerk you get will be versed in ringing up the cards (and AAA will register the card to your name and address, so there is some data entry time required). I think it's equally likely that clerks may not know whether or not their location is participating. It's worth calling to ask, but I wouldn't be confident in the answer unless it's a "yes".
If you do find a club that is participating, let us know in the comments so we can try to piece together which areas have this promo available. As noted above, Metabank does shut people down on these. This post from the Free-quent Flyer notes one such case, with some linked material about purchase limits, etc. Still, this might be attractive for picking up an easy five hundred / thousand dollars in spend since the cards are PIN-enabled. I do not believe the purchase will trigger any category bonuses.
H/T: Doctor of Credit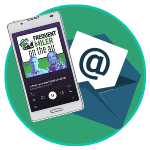 Want to learn more about miles and points?
Subscribe to email updates
 or check out 
our podcast
 on your favorite podcast platform.