The big score… If you've been in this hobby long enough, you know the feeling… You learn about an opportunity that's too good to be true and you know it won't last long. Your pulse races as you decide to go for it. You apply for a huge credit card bonus. Or, you book a dirt cheap mistake fare. Or, you buy thousands of dollars worth of gift cards in the hopes that you'll earn the expected rewards and be able to liquidate those cards easily. Whether it works out for better or worse, going for those big scores is exciting.
2013 didn't have as many big scores as we saw in past years, but there were a few. We kicked off the year with the discovery of a 100K signup offer for the American Express personal Platinum card. That lasted maybe a day or two? There were also a few mistake fares here or there, the most famous of which were the recent Delta mistake fares in which people bought flights to Hawaii and elsewhere, sometimes in First Class, for less than $100. I wasn't fast enough for that one, but when Lufthansa released a huge amount of premium award space on their new routes and those awards were bookable with United miles, I jumped on the deal and booked a round trip for three. And, there were some great shopping portal deals too. My favorite was when Sears offered 16 miles per dollar through the United MileagePlus portal, and they temporarily allowed gift card purchases to count, and the Chase Freedom card offered 5X at Sears (and other department stores) that quarter. In total, some of us earned 37 miles per dollar with that deal by buying e-gift cards and then using them to buy merchandise! Finally, don't forget the time in which Home Improvement gift cards (which could be purchased at Office Depot for 5X) could be liquidated for free. This meant huge numbers of free points for those who acted fast enough, and big problems for those still holding the cards when the music stopped.
I don't have any inside knowledge about big scores coming in 2014, but I thought it would be fun to make some guesses. First, though, let's look at a post I wrote in August: "Are portal mega-deals on their way back?" In that post, I complained that we hadn't seen any big portal deals for almost a year. But, I saw some signs that the deals might be returning. I wrote:
Maybe I'm just a wishful thinker (and there's no doubt, I am), but it feels to me as if something is in the wind. Mega deals are coming. I can feel it.
Was I right? Oh yeah. Beginning two months after that post, we were flooded with big portal deals. Here are the mega deals I posted via my Quick Deals page with offers ranging from 12X to 60X:
What's coming in 2014
The following is pure speculation. I have no real inside information about any of this:
Barclays will increase the signup bonus for the US Airways card to attract new customers while they still can. Expect to see an offer advertised as 60K, but it will really be a 50K offer because the extra 10K will be contingent upon an unwise balance transfer.
In order to counter Barclays' growth into the AA market, Citibank will revive their public 50K offers for their American Airlines branded cards. A fight for customer share would be great for us!
American Express will offer short term and targeted big bonuses for their Platinum cards. I'd guess we'll see a 75K and maybe even a 100K offer before the end of the year. Now that the card's lounge club access benefit is severely hobbled, Amex will be looking for new ways to win customers. I also expect Amex will introduce a few new card benefits to ease the sting for existing cardholders.
The impending merger of AA and US Airways will create short term opportunities for deals in both paid and award travel.
Like 2013, shopping portal mega-deals will be scarce until the fourth quarter. At that point, we'll know which merchants are struggling to hit their sales targets when we see new 12X and 15X offers.
A new financial product will emerge that will make manufactured spend easier than ever (manufactured spend is where you put spend on your credit card to earn rewards, but still get most or all of your money back). Whatever this new opportunity is, it will last no more than 4 or 5 weeks before it is locked down.
So, that's it. Those are my guesses of the big scores that will be coming in 2014. I can't stress enough that these are just guesses. I have no special knowledge of any of these.
UPDATE: I wrote this post on Friday morning last week, and later that day a 75K American Airlines offer was discovered (unfortunately this is for the $450 per year Executive card, but still a very good offer).
What are your predictions?
What do you think of my guesses? Do you have other predictions you'd like to share? Please comment below.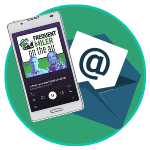 Want to learn more about miles and points?
Subscribe to email updates
 or check out 
our podcast
 on your favorite podcast platform.