Delta is the only major airline that makes it possible to achieve top tier status through credit card spend alone.  It's not easy to do, but it is possible.  Over the past several years, I've earned high level Platinum status for myself and top tier Diamond status for my wife almost entirely through credit card spend.  And this year I spent both of us to Diamond status.
The top-end value of Delta SkyMiles has arguably decreased over recent years due to Delta's frequent price increases for international business class awards.  I agree.  International premium awards have long been the primary sweet spot for getting value from airline miles.  Through wave after wave of award price increases, Delta has lowered the upper bound value of SkyMiles.  For example, instead of getting maybe 3.5 cents per mile value as you used to, today you may get 2.5 cents per mile value from international business class awards.  Yes that pales to the upper end value still possible through other mileage programs, but it is still good value for your Delta SkyMiles.  And, even more importantly, availability of saver level awards has risen dramatically in the past few years.
More good news is that the value of miles when used for economy awards has mostly gone up.  While Delta has repeatedly raised award prices for international business class, in most cases they have kept economy award prices stable and have even reduced them in some cases.  And with economy awards within North America, I find it is almost always possible to get at least 1.4 cents per mile value, if not much more.  That is far better value than I usually find with AA or United domestic awards.  For more, please see: Delta SkyMiles sheds SkyPeso moniker.
Many will disagree with me regarding the value of Delta SkyMiles (I know that Gary will).  That's fine.  But I think that most will agree that in recent years Delta has improved their elite program for Platinum and Diamond elites:
Elite status is now the first consideration when it comes to complementary upgrades (fare class used to be first).
If you have high level status and you're traveling with one companion with lower or no elite status, your companion now qualifies for complementary upgrades based on your status.  Delta used to lower both people to the lowest status level on the same reservation.
Platinum elites now get to pick 4 regional upgrade certificates as their Choice Benefit.  These can be used to upgrade domestic flights at the time of booking (if available) or at least to push you to the top of the complementary upgrade queue.  It's great to be able to use these for flights in which upgrades are most important to you.
Diamond elites now get to pick 4 global upgrade certificates as their Choice Benefit.  These can be used to upgrade international flights to business class.
Diamond elites now get free CLEAR membership.
Delta Elite Status Requirements
Here are the basics:
MQMs: Medallion Qualifying Miles, or MQMs, are the currency you need to earn each year to qualify for elite status for the rest of that year, all of the next year, and January of the year after that.  Most people earn MQMs through flying.  In that case, MQMs are earned based on the distance you fly.
MQDs: Medallion Qualifying Dollars, or MQDs, are another requirement for status, but if you spend $25,000 per year or more on Delta credit cards, you get an MQD waiver and can conveniently forget all about this requirement.
Medallion Elite Tiers: Here are the MQM requirements for each of Delta's published elite tiers:
Silver: 25,000 MQMs
Gold: 50,000 MQMs
Platinum: 75,000 MQMs
Diamond: 125,000 MQMs
Earning Delta Elite Status Through Spend
The post "How to manufacture Delta elite status" steps through the details, but here is the minimum you need to know:
Through Delta's partnership with American Express, their are four credit cards that make it possible to earn MQMs through spend:
Each card offers the chance to earn bonus MQMs as part of their introductory offers as a one-time thing.  For this post, though, I'm looking at repeatable MQM earning through spend.  Delta Platinum cardholders earn 10,000 bonus miles and 10,000 MQMs after $25,000 in spend within a calendar year, and again at $50,000 spend.  Delta Reserve cardholders earn 15,000 bonus miles and 15,000 MQMs after $30,000 in spend within a calendar year, and again at $60,000 spend.
MQM Spend Limits
Earning MQMs through spend has the following one-person limits:
It is possible for one person to have each of the above cards.  This leads us to the following theoretical limit for one person:
One Person Max: Spend $220K within a calendar year and earn 100K bonus miles and 100K MQMs
Testing the Limits
Over the summer, I tested this theoretical limit when I applied for a Delta Platinum Business card through a second business I own.  I was surprised and delighted that I earned the intro bonus offer which included both MQMs and bonus miles despite the fact that I've had the Platinum Business card before through a different business.  In fact, I had maxed out the spend on that other Delta Platinum Business card earlier the same year and then upgraded it to a Reserve Business card just a few weeks before applying for the new card.
I then proceeded to put lots of spend on my new Delta Platinum Business card.  After spending enough to earn bonus MQMs, I waited for my statement to close and was disappointed to find that I didn't earn the bonus.  I called Amex customer service.  Both the first line agent and the supervisor said that there is a hard limit to how many high spend bonuses can be earned per card type.  In other words, since I had already earned the maximum possible through my other Platinum Business card, I couldn't earn any more from this one.  The supervisor was able to give me 10,000 SkyMiles for my trouble, but claimed that she couldn't award MQMs.  Lesson learned!
This was a long way of saying that the one-person max for earning MQMs from spend, across cards, is fixed at 100K MQMs even if you manage to get additional cards.
Exceeding the Limits
In the beginning of this post I said that it is possible to earn top tier status through spend alone.  Then I said that Diamond status requires 125K MQMs per year, and that there is a hard limit to earning 100K MQMs per year through spend.  What gives?
Obviously you can earn extra MQMs through actual flying, or from intro offers and other promotions.  My wife and I do earn some MQMs through those means.  But, there are also two ways to exceed the credit card spending limits…
MQM Roll-Overs
Any Delta MQMs earned in a calendar year in excess of those needed to get to elite status automatically roll-over to the next year.  Given this, a single person could spend their way to Diamond status in two years:
Year 1: Earn 100,000 MQMs to achieve Platinum status (which requires 75,000 MQMs) and roll-over 25,000 MQMs
Year 2: Earn 100,000 MQMs.  When combined with the 25,000 MQM roll-over, this person gets Diamond status
MQM Gifting
The MQMs earned through spend with the Delta Reserve card (both personal and business) are giftable.  When a cardholder earns 15,000 MQMs through spend, they can either accept those MQMs into their own account or gift them to someone else.
Thanks to this capability, there is no theoretical limit to how many MQMs a person can earn through spend.  OK, if you want to be picky, there is a limit to how many people exist that can get Delta Reserve cards.  But, the practical limit has more to do with trying to find people willing to do this for you!
Multi-Player Variations
I frequently make use of MQM gifting with my wife.  I'll gift MQMs to her, or her to me, depending upon the situation.  This can be used to accelerate earning elite status for one of us when necessary.  Or, it can be used to avoid getting to the next level of status at the end of a year so that more MQMs roll-over.  I've also swapped MQMs with friends in the past for similar reasons.
One reasonable two-person approach is to alternate years in which each person earns status.  If you earn status early in a calendar year, you keep that status for the rest of that year, all of the next year, and through January of the year after that.  If two people each had two Reserve cards (personal and business), and they had the ability to put huge spend on those cards very quickly, then they could do the following:
Year 1: Earn 30K x 4 = 120K MQMs.  Assign all MQMs to person A.  With 5K more MQMs (through flying, introductory bonus offers, or roll-over), that person gets Diamond status and can optionally gift Gold status to person B.  Diamond status is good through January of Year 3.
Year 2: Earn 120K MQMs and assign to person B.  With 5K more MQMs, person B now has Diamond status through January of Year 4.
Year 3: Earn 120K MQMs for person A…
With the above plan, two people can keep Diamond status indefinitely if they are somehow able to generate all of the required spend each January.  Of course it's unlikely that anyone would really do this, but it is at least theoretically possible.
Delta elite status through spend: Is it worth it?
Manufacturing Delta status is expensive: It requires paying large credit card annual fees, and putting a huge amount of spend on Delta credit cards.  The rewards can be great, but only if you use them.  Personally, I've found that the rewards have exceeded the costs, but my situation may not match yours.  For full coverage of this question, I highly recommend reading this post: Manufacturing Delta Diamond, retrospective.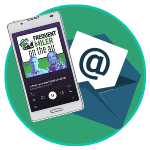 Want to learn more about miles and points?
Subscribe to email updates
 or check out 
our podcast
 on your favorite podcast platform.