At events like Frequent Traveler University (which I wrote about on Monday) and the upcoming Chicago Seminars, I spend a lot of time talking with fellow points and miles collectors. In the past couple of events, I've noticed an interesting behavior. Some people seem embarrassed to admit that they collect miles instead of cash back. Or, they've read in blogs how awful Delta or Marriott's loyalty programs are compared to the competition, and they'll only hesitantly admit their allegiance…
Oh, wait, maybe it has been me acting this way…
Rational behavior
If we define rational behavior as acting in a way that leads to more money in your wallet (or less money leaving your wallet), then everyone should probably do the following:
Sign up for credit cards with big signup bonuses and then cancel the cards (or downgrade to no-fee versions) when the annual fees come due.
Get 5% cash back cards and milk them for all they're worth (see "Playing 5X everywhere Whack a Mole").
Use a no fee 2% cash back card for all purchases where 5% cash back isn't available, and sometimes get more than 2% value from it.
When traveling, fly economy class because it almost always costs less in terms of cash or miles.
When staying in hotels, use points you already have, or use services like Priceline (and learn how to hack them) to get the best prices. Stay in cheap hotels that offer free breakfast and internet. Or, stay in a cheap B&B. Or, go couchsurfing.
Never chase elite status. With airlines, chasing status usually means forgoing cheaper flight alternatives. With hotels, the primary benefits of elite status (free breakfast and free internet) can be had by simply staying at cheaper hotels that offer those for free anyway.
Motivation matters
Personally, the idea of making money or saving money through travel hacking techniques is not a big motivator for me. Making money is what my job is for (OK, yes, given that I'm a full time blogger it's hard to distinguish my job from my hobby so just pretend I'm a dentist or something for the sake of argument). Truthfully, if this hobby was simply about earning more money, I probably wouldn't bother with it. Its not rational, but its true.
So, if my motivation isn't money, what is it? I think there are four things that drive my behavior:
The joy of free
Luxury travel
Elite envy
"Because I can"
Let me explain each:
The joy of free
I first introduced this term in the post "Impossible point valuations and the joy of free." In that post, I explained the idea as follows:
When you book travel using miles & points, it may feel like your trip is free (or nearly free), regardless of how many miles and points you spend. If so, the pleasure you get from spending points and miles may greatly outweigh the pleasure you'd get from paying for the same trip with cash. In this case, miles & points are arguably (and ironically) worth more to you because you do not value them like cash.
Some people find it painful to part with their cash, but easy to part with their points and miles. And, so, vacations booked with points are more enjoyable. For better or worse, I'm one of those people. Rationally, it doesn't always make sense. For example, lets say I spend $20,000 over time and earn 2 points per dollar instead of 5% cash back. I would now have 40,000 points to spend. Then, let's say I book a hotel for two nights for 20,000 points per night. I'm happy because the hotel was free. However, had I gone for the 5% cash back instead, I would have earned $1,000 with my $20,000 spend. I could have then booked the same hotel and paid cash, most likely at a substantially lower rate than $500 per day. But, paying cash for that hotel would hurt more than paying points!
Again, I'm fully aware that's its not financially rational, but I get more joy from spending points than from spending cash, and so the points have more value to me than they should. Paradoxically, the fact that I value points more should make me less eager to part them, and the joy of free should diminish. Time will tell if that ever happens. I don't think I'm there yet.
Luxury travel
Last year, on short notice, I used airline miles to travel around the world in first class, just because I could. For good or bad, I get a kick out of traveling in ultimate luxury. I flew Lufthansa first class to Frankfort and spent time in their first class lounge before heading to Bangkok on Thai first class. After spending time in Bangkok (in a suite, of course), I flew Thai first class to Hong Kong, then topped it all with an amazing flight in Singapore Suites class from Hong Kong to San Francisco. Most people who do not collect points and miles would never dream of taking such a trip. The fact is, after earning enough miles, trips like these are readily obtainable. Now, my family and I have become used to traveling first or business class wherever we go. Booking trips like these is not always rational, but it is fun. And, when on vacation, it makes the journey as much a part of the vacation as the destination itself.
Below is a photo of my "bedroom" on the Singapore Suites flight. Since the Suites class cabin wasn't full, they made up my bed in a separate suite from my "living room":
Since I brought it up, if you're interested in reading about my Bangkok trip, please see the following posts. If you just want to read one, I recommend "My dangerous decision." It has nothing to do with miles and points, but many have told me that it was their favorite of my blog posts.
Elite envy and "because I can"
I can, and I have previously, made rational arguments for why it makes sense to seek high level airline or hotel elite status. With Delta, for example, high level status makes my miles worth more: I have access to more saver level award space, and I can make free award changes. When I see available award space, I can book it even if I'm not sure I'll end up keeping that particular flight. Or, I can book part of a trip and complete the rest later. Similarly, high level hotel elite status frequently means free internet, and free breakfast or lounge access. The savings from food alone can justify the expense of seeking status…
Let me be honest here. The paragraph above contains after-the-fact justifications. The real reasons I seek elite status have nothing to do with savings or awards. I think I can boil down my true motivations to "elite envy" and "because I can":
Elite envy: Many years ago, I remember checking into a hotel around the same time as a colleague from work. I was given my room key, but my colleague was given both his key and a welcome present in a bag. I asked him what that was about, and he told me that he had elite status because of how much he travels. This was, I think, the first I'd ever heard of hotel elite status. And, I'll admit it, I was envious. I doubt that gift bag contained anything I valued, but darn it, I deserved one too! (note: envy is not a good quality. I'm not proud of this). Later, the scene repeated itself at an airport when a colleague with elite status was upgraded to first class while I crammed into coach. Again, envy reared its ugly head…
Because I can: Why seek elite status? Because I can. Thanks to my ugly elite envy, I've spent a lot of time learning tricks to fast track to elite status. With Delta, I simply run up spend on credit cards (see, for example, "Mileage running, from home"). With hotels, I've used credit cards and elite challenges:
Club Carlson: Simply owning a Club Carlson credit card is enough to keep Gold status with the chain. See "Club Carlson rocks our world… Again."
Hilton: Last year, I requested a status match from Marriott Platinum to Hilton Diamond. Instead of a match, they offered me free Gold status for a year and half, and a Diamond challenge. Since Hilton Diamond status is not much better than Gold, I simply accepted the free Gold status. When status runs out I'll consider signing up for one of the credit cards that offer automatic Gold status.
Hyatt: I recently completed Hyatt's Diamond Trial that requires 12 paid nights in a 60 day period. See "Chasing Diamond Success!"
IHG: Simply being an IHG Visa cardholder gives me top tier Platinum status.
Marriott: A couple of years ago, I signed up for Marriott's Taste of Platinum challenge. I completed 9 stays in 3+ months in order to secure Platinum status for about a year and half. More recently, I was able to keep my Platinum status by paying Marriott 40K points from my account. Thanks to the United/Marriott partnership (RewardsPlus), this also gives me United Silver status.
Starwood: Currently, I have SPG Gold status thanks to my Amex Platinum card. I'd really like to get Platinum status at some point, but my travel patterns haven't yet resulted in enough SPG stays to make this practical. A shortcut is to signup for both the business and personal SPG credit cards since each offer 5 nights and 2 stays towards elite status, but even then I'd be far from Platinum. Platinum requires 25 stays or 50 nights. And, unfortunately, their Platinum challenge requires a whopping 18 paid nights in 90 days. It looks like SPG Platinum is not in the cards for me anytime soon.
Wrap up
Sure, the rational thing to do for most people is to save and earn money. But, we all do things that are not purely rational from a fiscal point of view. In this post, I've come clean regarding my own behavior. No, its not fiscally rational, but I enjoy it, so its rational in another way. Think about what motivates you, and try to be honest with yourself. If you're experiencing difficult financial times, then try to forgo the desires that lead to spending more money (and collecting less money). But, if your finances are sound, maybe its OK to follow your heart even if your wallet complains.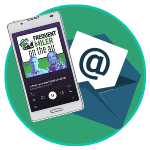 Want to learn more about miles and points?
Subscribe to email updates
 or check out 
our podcast
 on your favorite podcast platform.